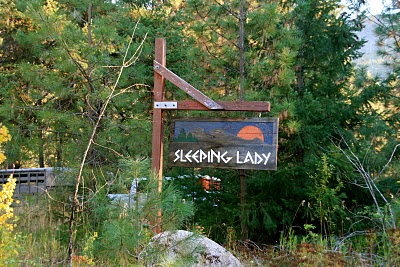 Most of our Washington excursions include either camping or making a day trip of it, so it was a real treat to stay at hotel in the state of Washington for a change. We have come to Leavenworth numerous times this year, but it was not until now that we discovered this amazing place to stay. By amazing I mean the food, the amenities and the scenery. I was especially delighted by all the little fall touches such as beautiful deep orange, light green and peach pumpkins thoughtfully placed throughout the property.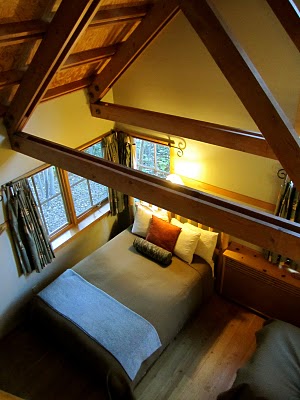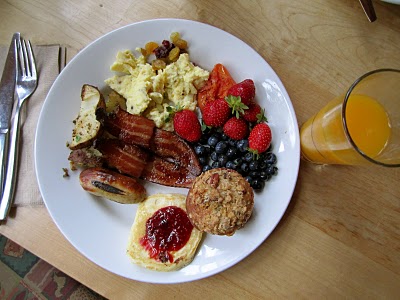 As part of the Great Escape package you receive dinner and breakfast. My expectations were low once I heard it was a buffet, as I was already contemplating where in town I might want to eat instead. Once we entered the dining room, I was blown away with the freshness, variety and quality of the food. For dinner they offered either lamb loin, quail or halibut....not your everyday run of the mill buffet food for certain. In addition to delicious entrees, they offered scrumptious sides like garlic mashed potatoes and tandoori broccoli. There was also a salad bar complete with organic vegetables straight from their garden. The dessert table was delectable and I am fairly certain I have never been so full nor had such a wonderful meal at a buffet EVER. Breakfast was the same thing, but fortunately no dessert table.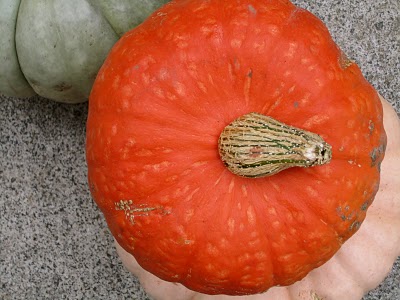 They had so many of these gorgeous pumpkins, I wished they would have offered a free pumpkin with every room reservation.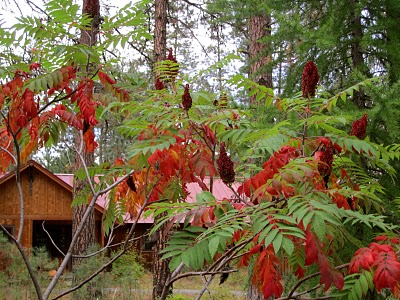 The property was scenic and peaceful to walk around. I would love to see this place covered in a blanket of snow.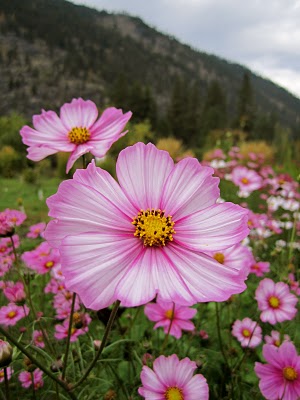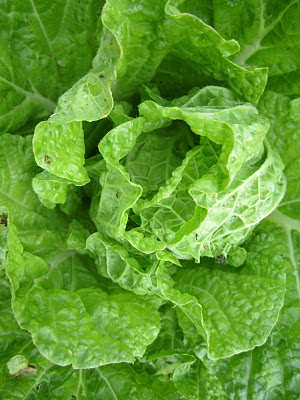 The garden was well maintained and very photogenic.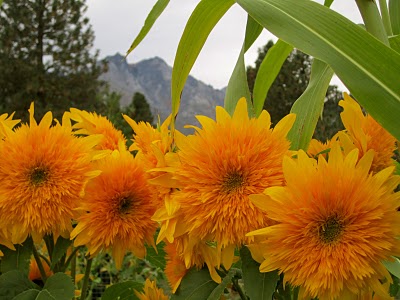 The Sleeping Lady in the background, for which the hotel was named.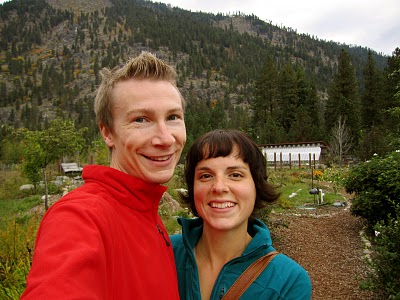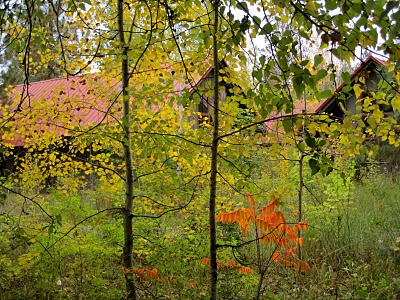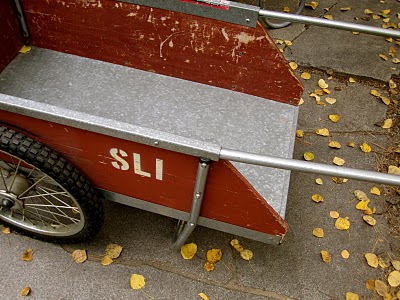 If you could not carry all our belongings, they offered these little carts.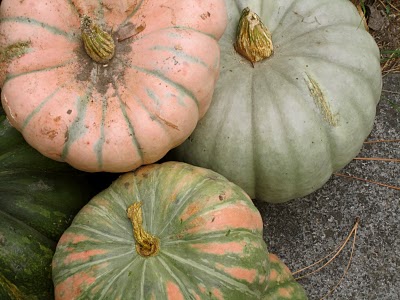 Where do they get these things? I could not get enough of them.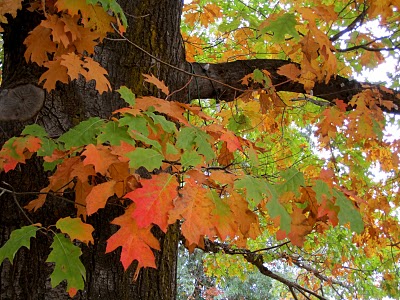 Downtown Leavenworth in the Fall.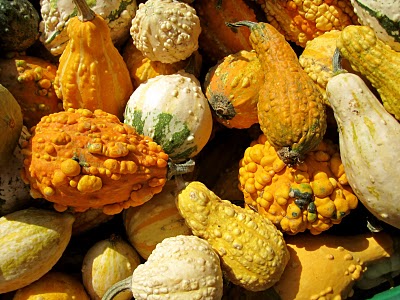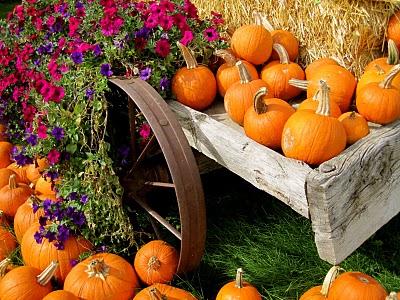 As part of the tradition we stopped at Prey's Fruit Barn and stocked up on 26lbs. of apples....now what to do with them all? I need your help, send your favorite apple recipes my way.