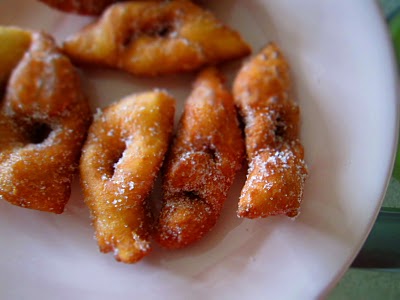 Cameron's Icelandic coworker was nice enough to make us Icelandic donuts. For the record, they were much better and fresher than the one we had in Iceland.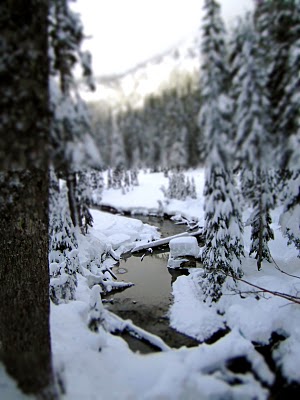 To our surprise the river was not yet covered by a blanket of snow, so we navigated across a snow covered log and made our way to the open field.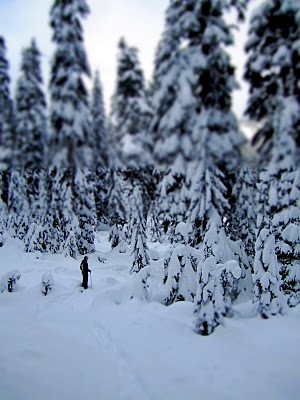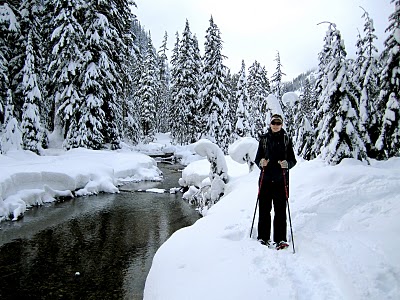 We quickly made tracks across the field and headed up the mountain.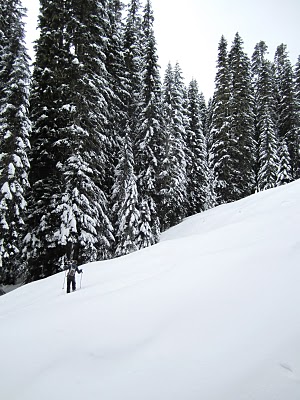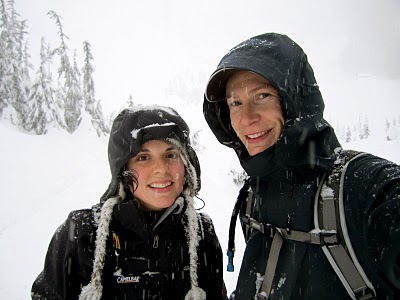 When we first arrived there was blue sky and sun, but within minutes the clouds rolled in. For the rest of the time we experienced significant snowfall. It does not matter how many times we are up there, there is just something special to walking through the snow on snowshoes while it snows.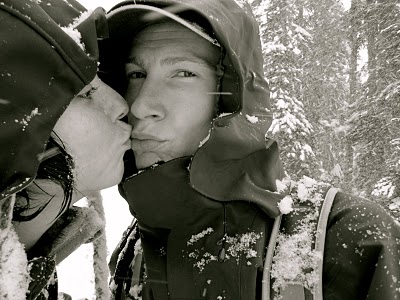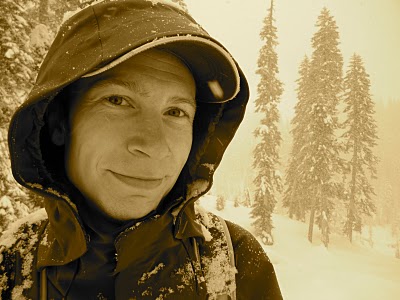 This expression says it all, it was another good Saturday.