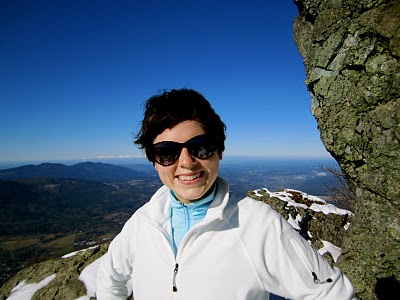 Why is it easy to get up early to do something fun, but when it comes to getting up early for work that is another story? Cameron read we were suppose to have a glorious Saturday a few weeks ago, so we planned a trip up Mt. Si.
We have several rules for hiking Mt. Si, so if you are planning on going I suggest you follow at least a few:
1. Arise early or you will be greeted with disappointment. A full trail and a packed parking lot are not great ways to enjoy the outdoors.
2. Do not bother to go if visibility is poor or clouds are thick, it is not worth the work for the view when there is no view. If you do not care about the view, you will enjoy the workout nonetheless.
3. Bring hiking poles because it is either going to be extremely icy , snowy or slushy at the top all Winter and Spring long.
4. Bring lots of water and food. Hiking eight miles makes you thirsty.
5. If you can squeeze it in, go mid week to avoid the crowds.
6. Watch out for the birds at the top, they will try to steal the food quite literally out of your mouth.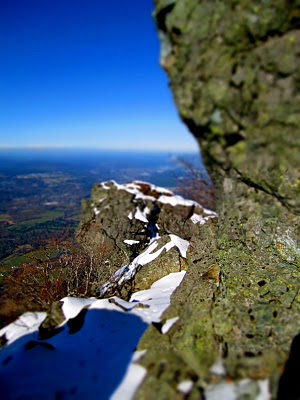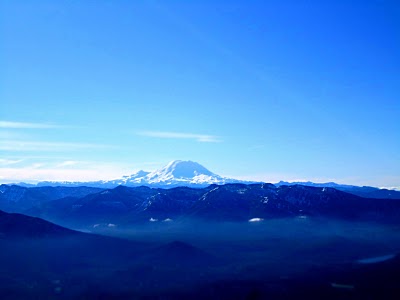 The view from the top, Mt. Rainier in the distance.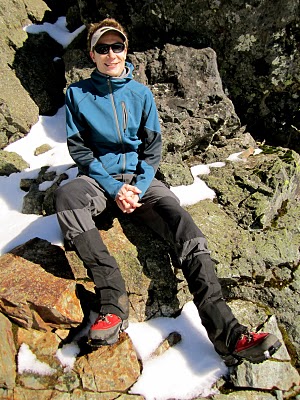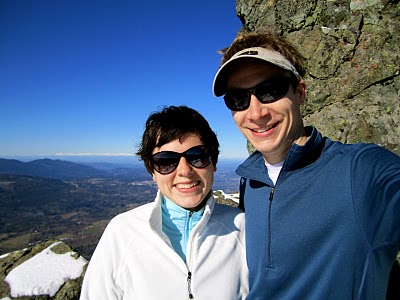 From the top of Mt. Si you can see downtown Seattle, downtown Bellevue and Mt. Rainier.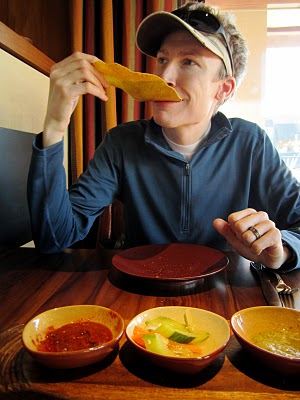 A nice reward after a full day of hiking is a delicious meal. We were headed to one of our favorites in downtown Kirkland, but were sidetracked by this new restaurant,
instead. They served the tortilla chips whole and then you break them up yourself. We took this photo simply for scale, don't worry Cameron is much more civilized than to eat like this.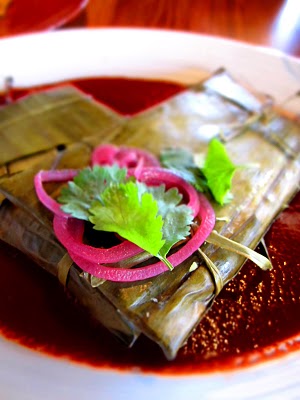 The best value on the menu was the tamales. The presentation was beautiful as they were wrapped in banana leaves and had a lovely garnish.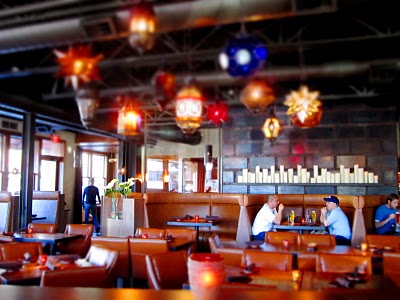 I love everything about this restaurant from the caramel colored leather chairs and banquettes to the brightly colored lanterns hanging above and the cream colored light candles throughout. Even though they are new, I hope they maintain the sense of class and do not make budget cuts with fake candles and store bought tortilla chips out of a bag.