There are all sorts of travelers out there, spend five minutes in any airport or gas station and you will encounter all of them. There are the over packers, the under packers, the schedule packers and those who go on vacation to do nothing at all. I am the type of person who comes back from vacation emotionally recharged, but physically exhausted. When on vacation I seem to need more food than usual, I enjoy waking up at the crack of dawn and my guidebook becomes my bosom buddy for the week. I pour over it each night, while driving in the car, waiting for my meals etc. I have an unquenchable thirst for finding out more about whatever place we are visiting. I think it is safe that if it were ever necessary I could be an excellent tour guide.
We arrived at West Glacier by early afternoon. We set up our tent and then were off for a late afternoon of hiking up to Apgar Lookout.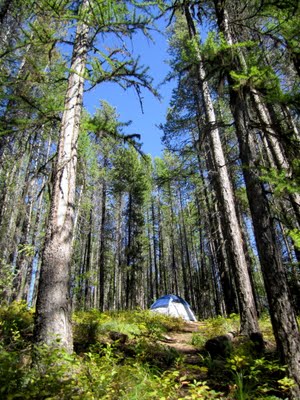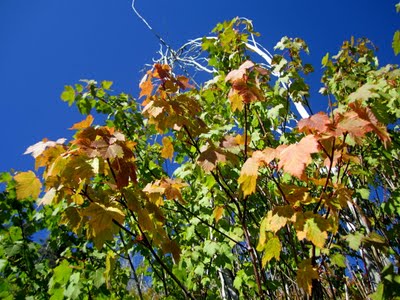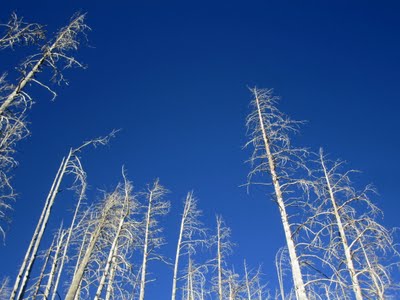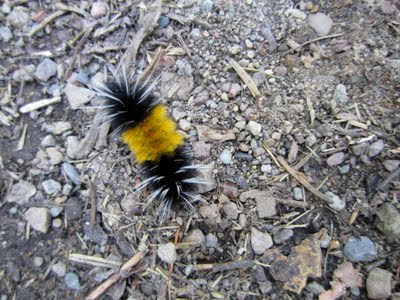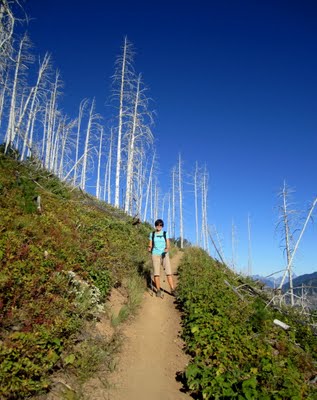 We were a little nervous to be hiking in Grizzly territory without anyone else on the trail, but we made sure to be loud just in case we rounded the corner and into a bear.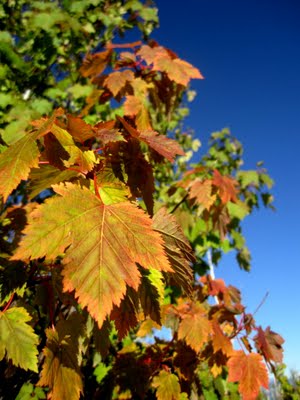 I made sure to document all hints of Autumn.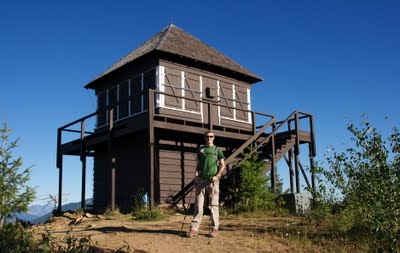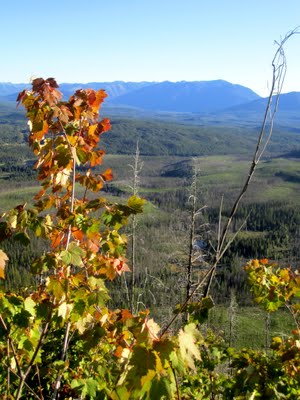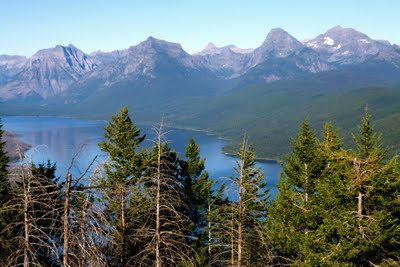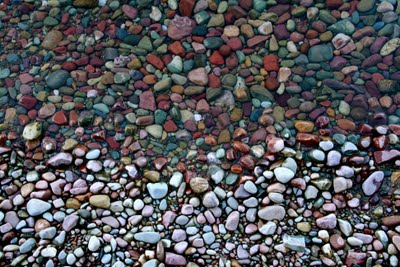 The next morning I rousted Cameron out of bed at the crack of dawn and down to Lake McDonald. I wanted to capture the "sweet light" of the morning and he was a good sport to stand around in the thirty degree weather.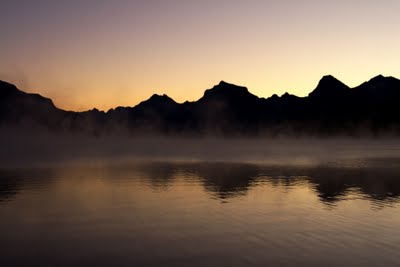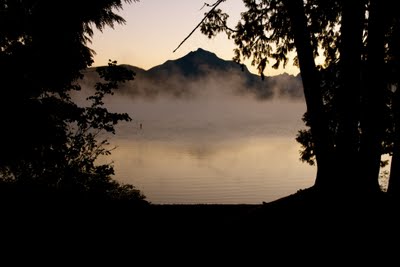 The gorgeous light soon gave way to daylight. The lake was still spectacular with the morning mist coming off it.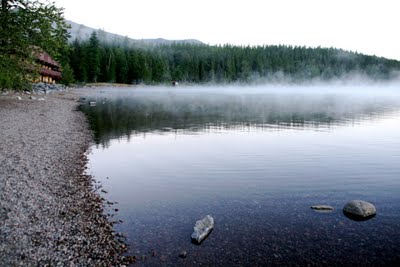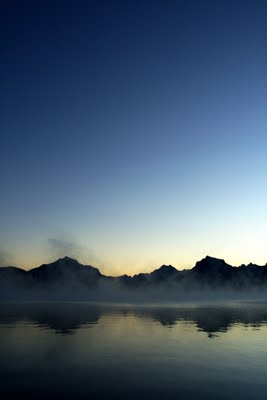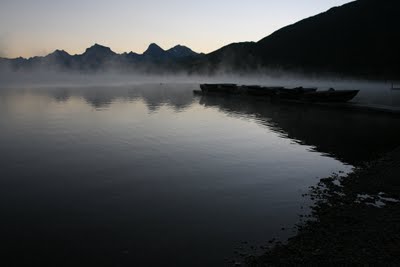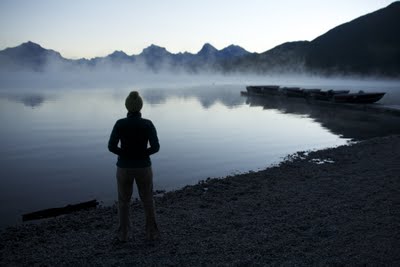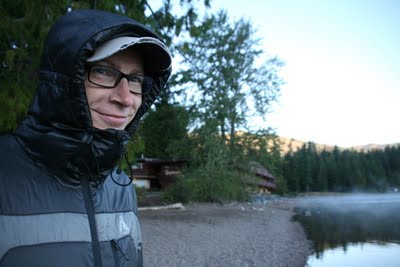 After spending the morning freezing our buns off we treated ourselves to breakfast at Eddie's. It felt like such a luxury to camp and yet have the option to dine out. Glamping people, I tell you it is fabulous.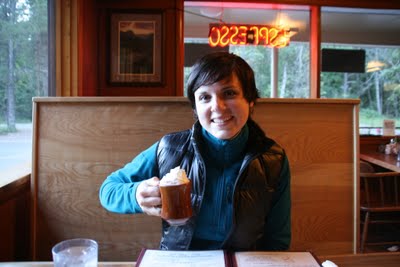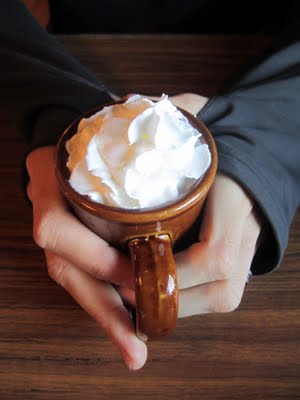 I never order a drink, so hot chocolate with whipped cream was an exciting splurge.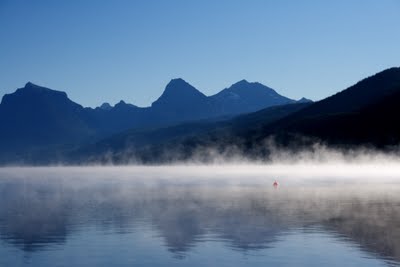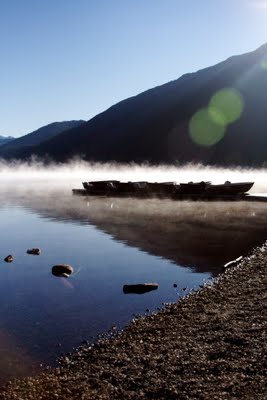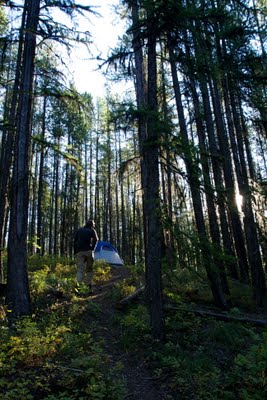 After breakfast we set out on The Going To The Sun Road. We were lucky to beat the crowds and easily snag a spot in the parking lot at Logan's Pass.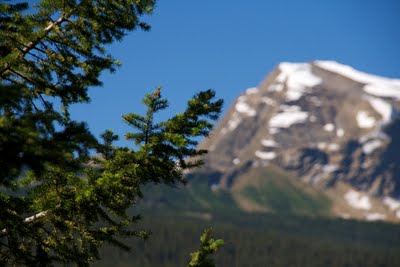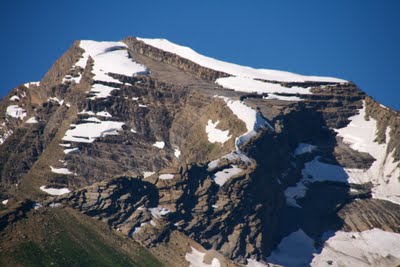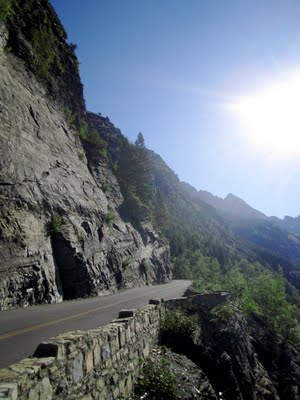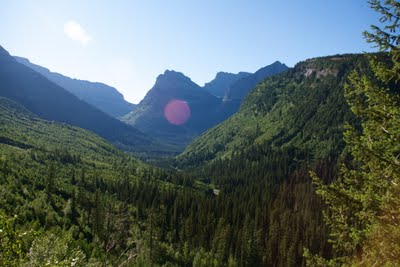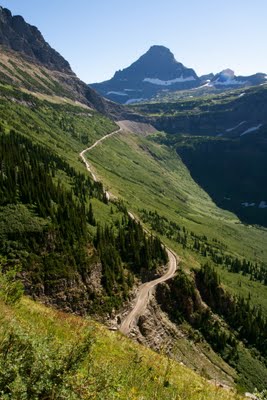 The Going To The Sun Road is a 52 mile road that stretches the entire width of Glacier National Park. Logan's Pass is approximately a little more than half way and also happens to be where the Continental Divide is located.