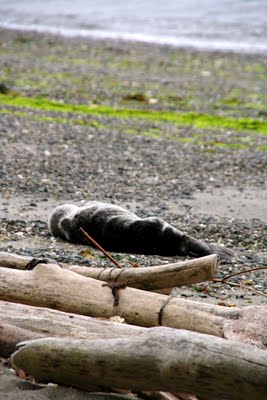 Armed with caution tape, folding stools and the desire to protect; the Seal Sitters have been juggling a busy schedule these past few weeks. Fielding calls from all over Seattle shorelines, the Seal Sitters have been particularly busy at Lincoln Park and Alki Beach. Having spent ample time at both beaches these past few years, I am surprised I have never seen a seal pup before. Instead, I am making up for lost time because in the past two weeks I have seen three. If you find these little seal pups just as charming as can be, check out their blog appropriately named Blubber blog.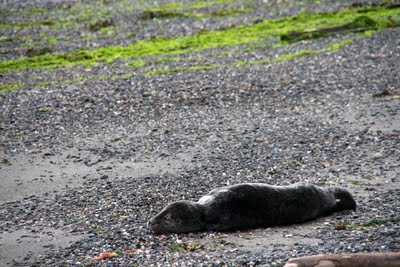 Sleeping on the rock shore at Lincoln Park.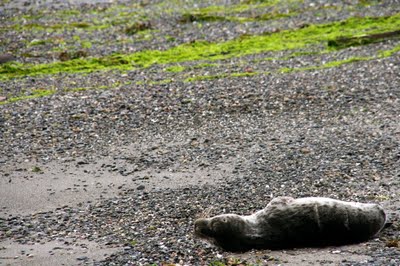 Seal pups wriggle and roll in the their sleep.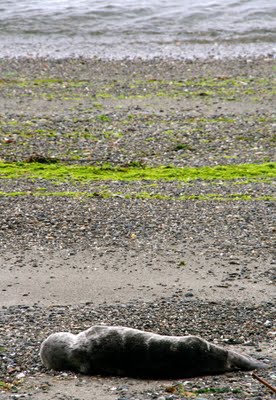 If you did not know better you might think it is dead, but if you look real close you can see it's chest move up and down.