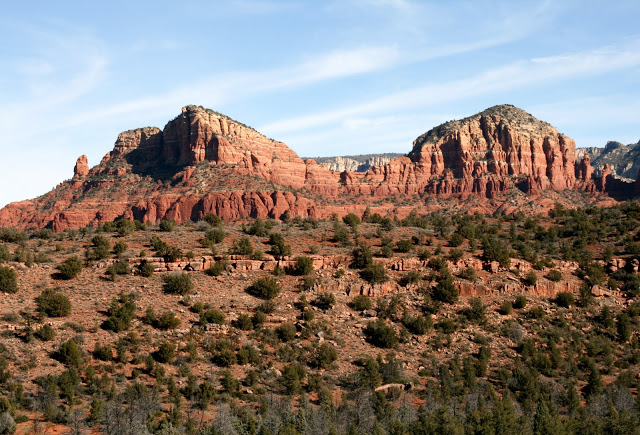 If we lived in Arizona, Sedona would be our playground. There is enough beauty, hikes and eye popping rock formations to provide a lifetime of entertainment.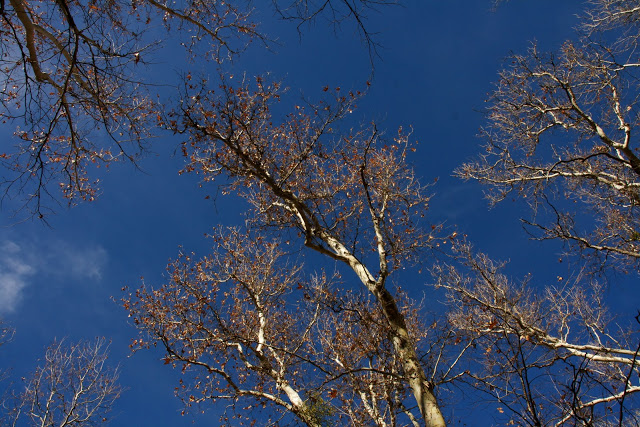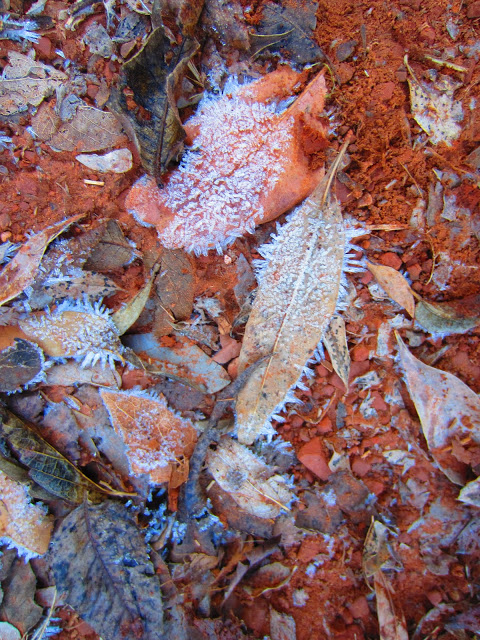 Between the mild weather, the falling leaves and traces of frost on the ground it felt more like early Fall than Winter.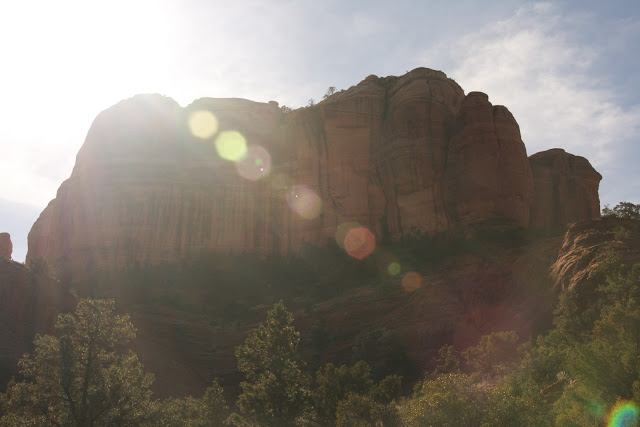 Aaaahhh sunshine. Oh how we have missed you and the cool sunspots you can create.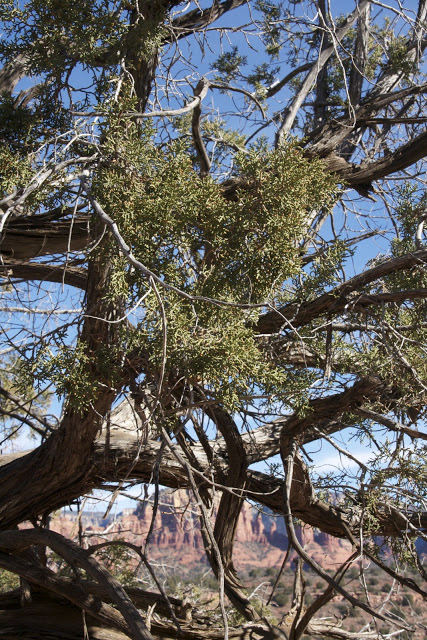 This shot through the trees, reminds me of being up at the Grand Canyon a couple years ago.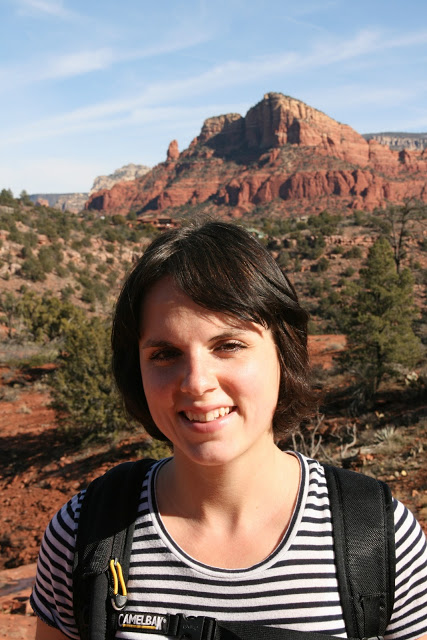 I made the mistake of not taking any sunglasses to Arizona. How stupid am I? Cameron was kind enough to lend me his for a day or two, but man was the sunshine hard on my eyes. I am certain I gained a few more wrinkles on this trip because of it.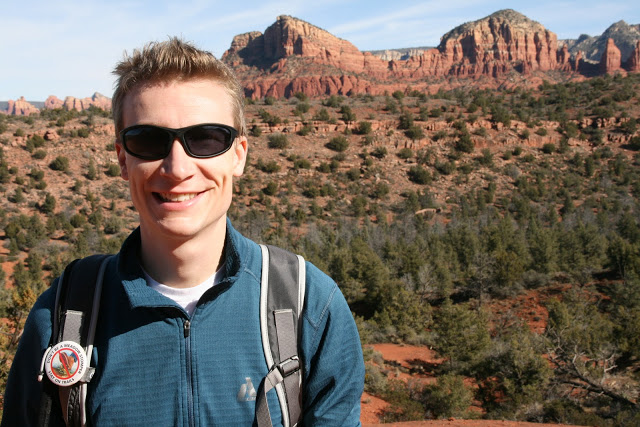 My handsome man. Since I am always taking photos, I am very happy I married someone so photogenic.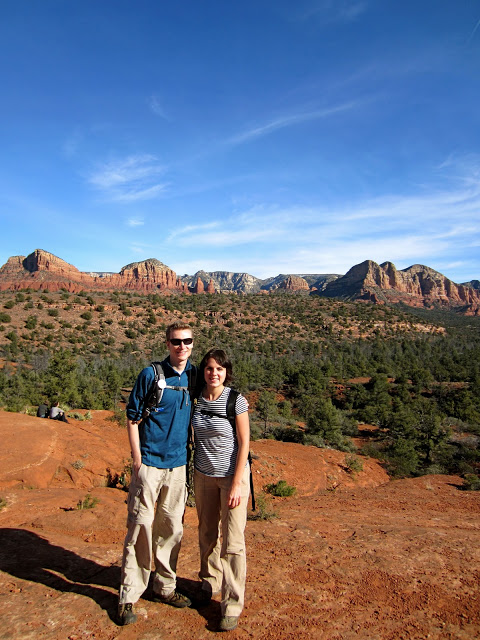 We hiked around Cathedral and Bell Rock.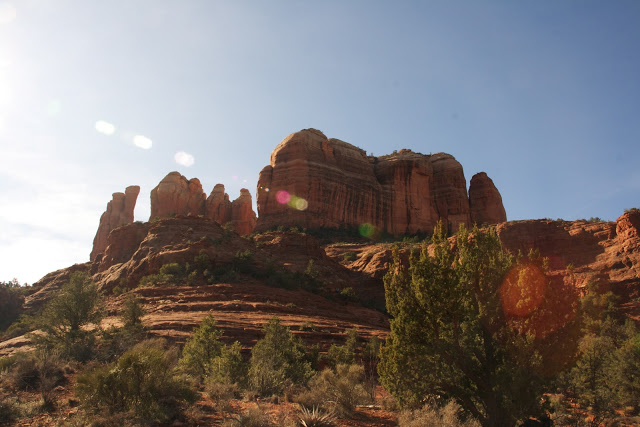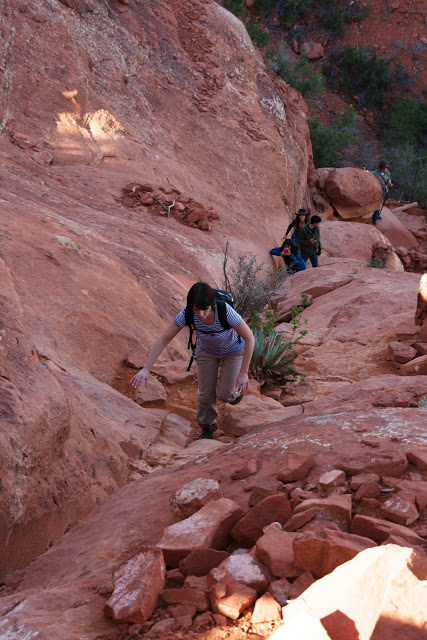 The second half of the trail was more like a scramble up large rocks. As I was coming down the steep trail, I thought of my mother and how it would freak her out if she saw me doing such things.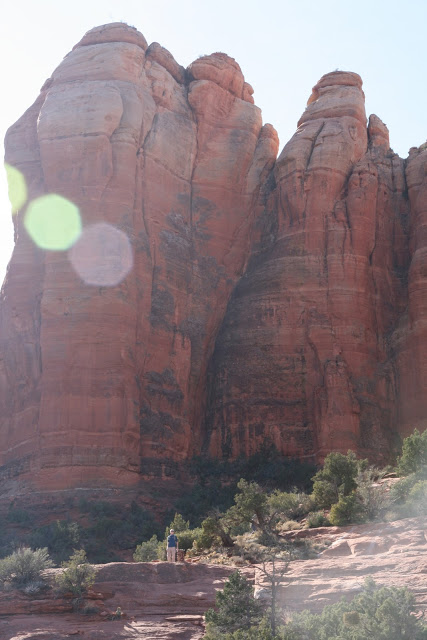 This shot in particular gives you a good idea of the size of those rock formations.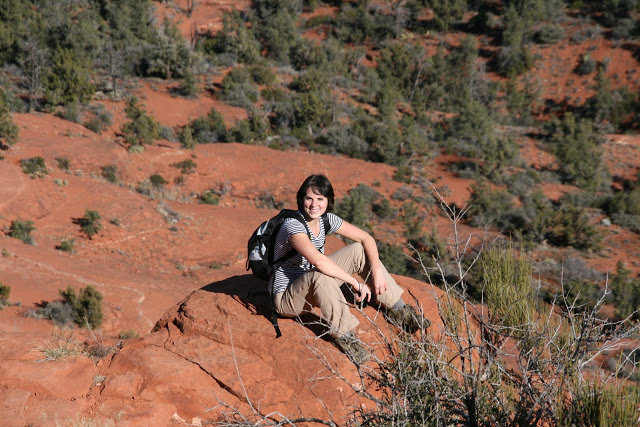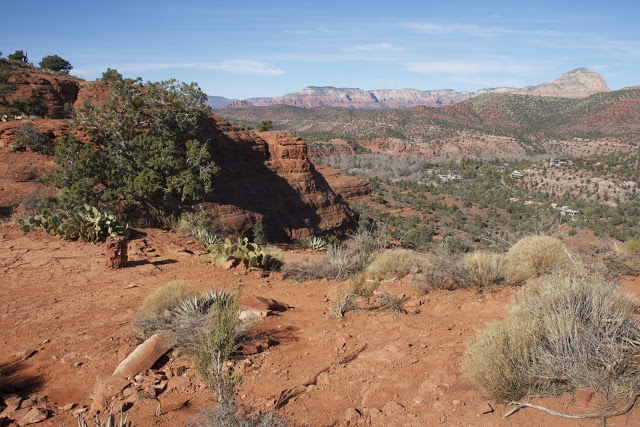 The day was perfect. It was probably 65 degrees, clear and gorgeous views as far as the eye could see.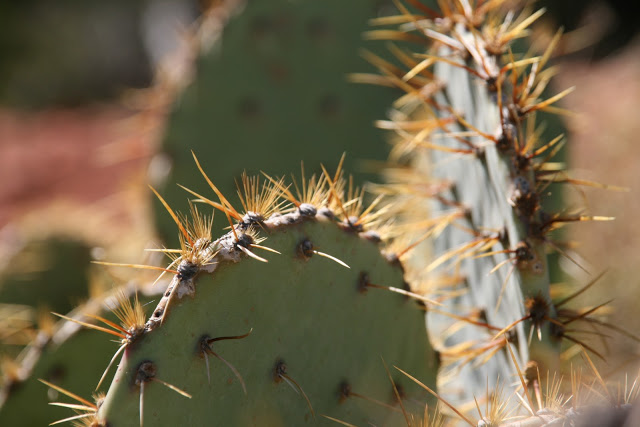 I have a fascination with cacti, I love how they naturally grow protective spikes.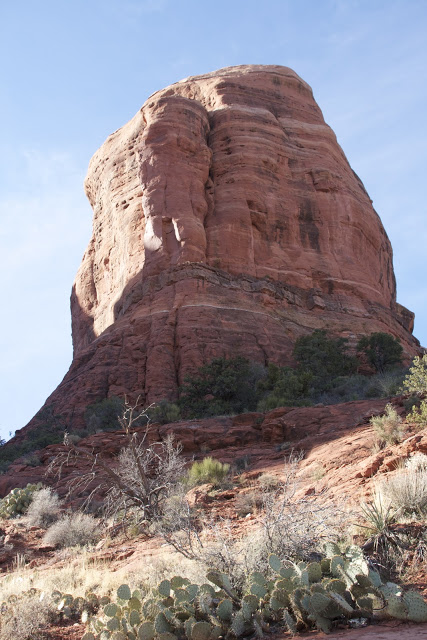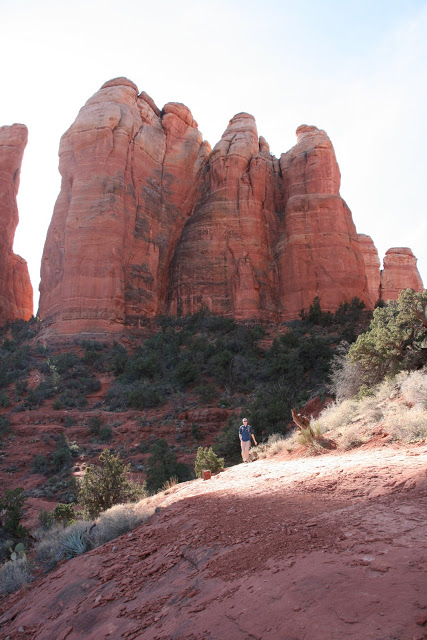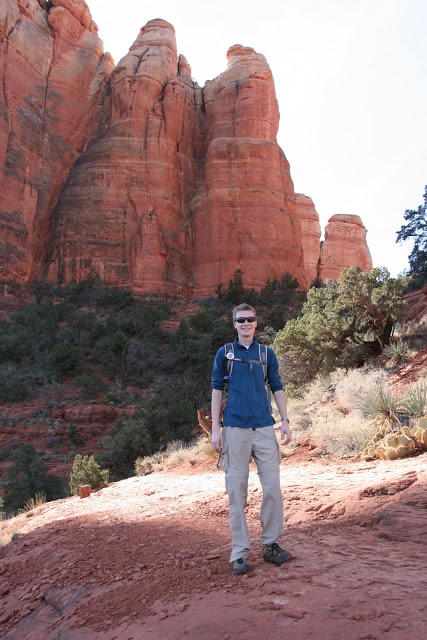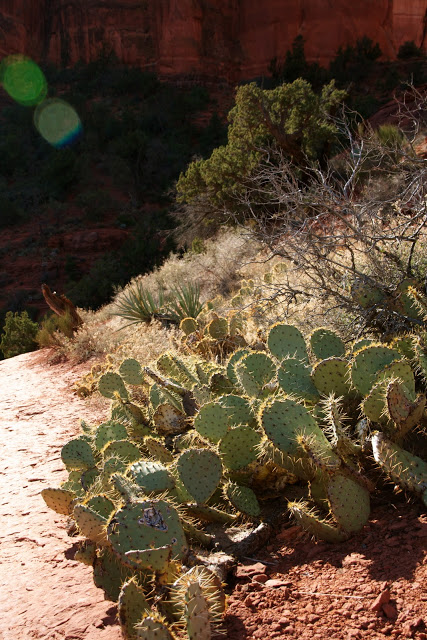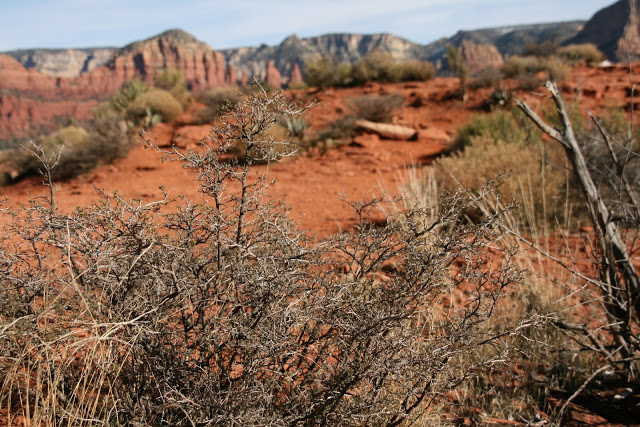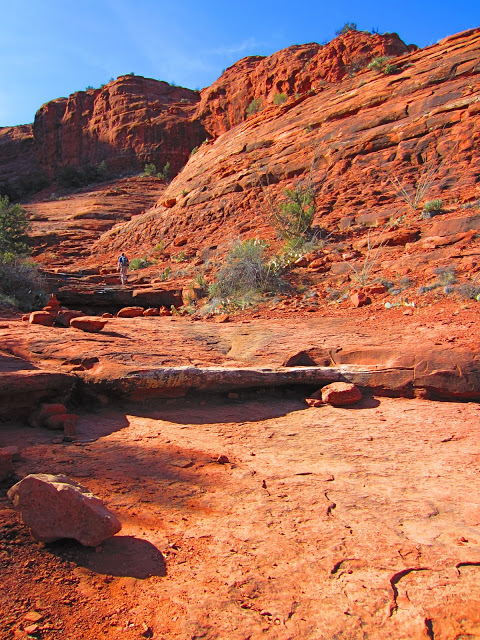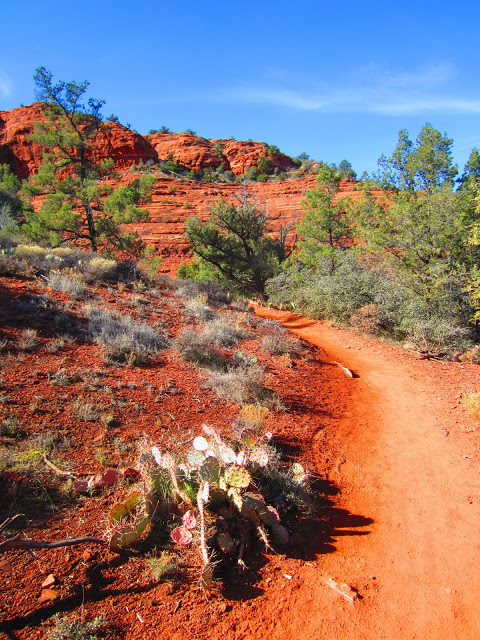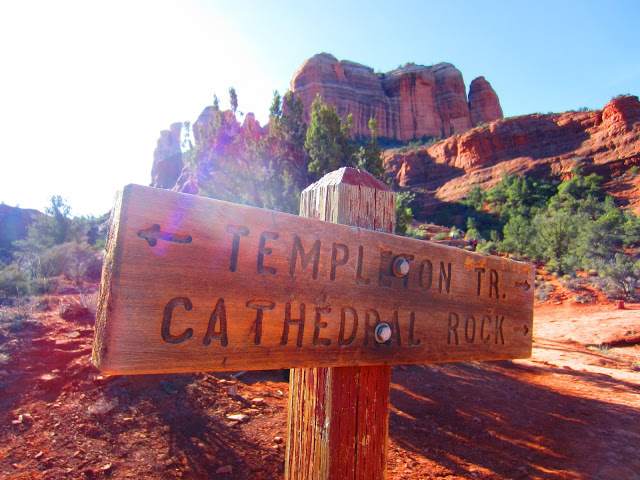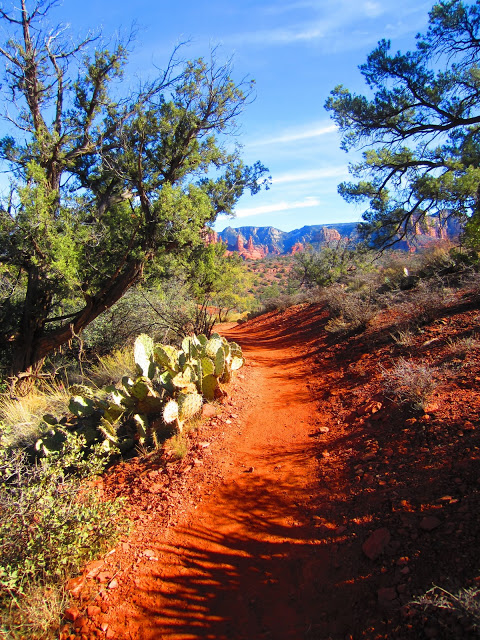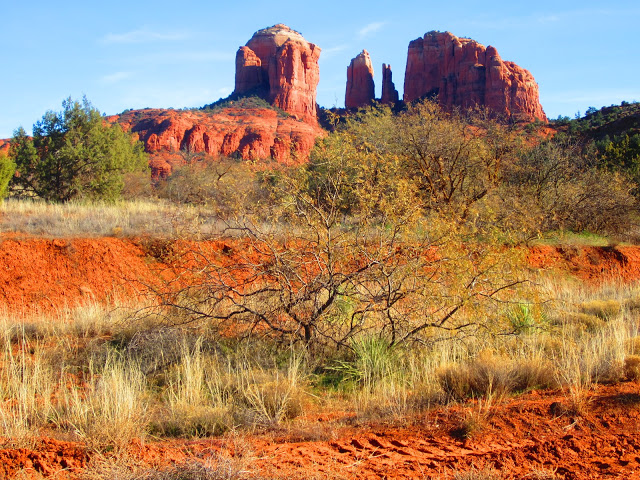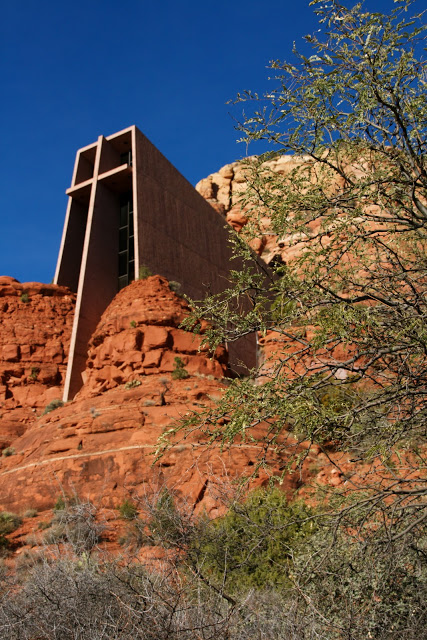 This is the Chapel of the Holy Cross, which was constructed in 1956. I take after my father in my affinity for cool architecture. I love how timeless good design is and how it could have been constructed just last month.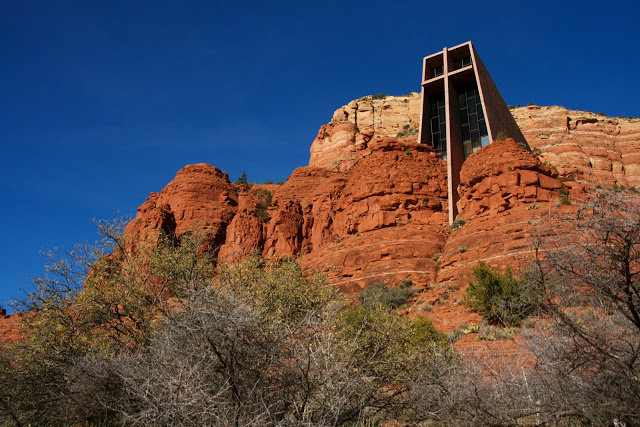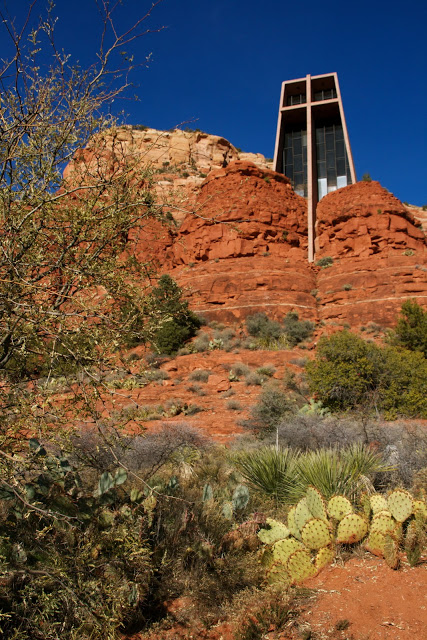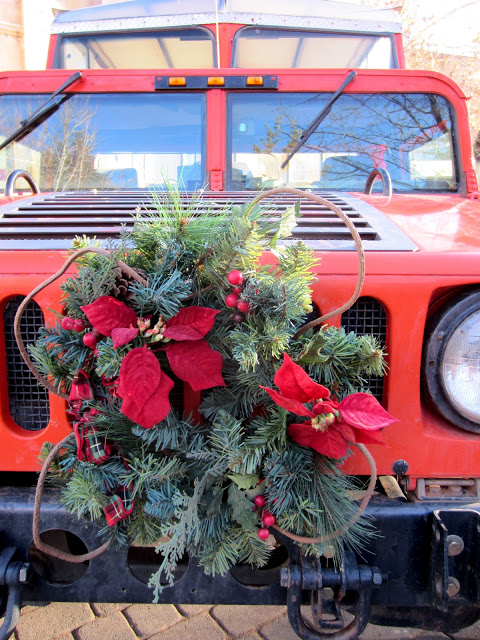 After a late lunch we decided to go on a Sunset Hummer tour of Sedona. We happened to be the only ones on the tour, so we had the Hummer to ourselves. Our driver's name was Roy and he was a character.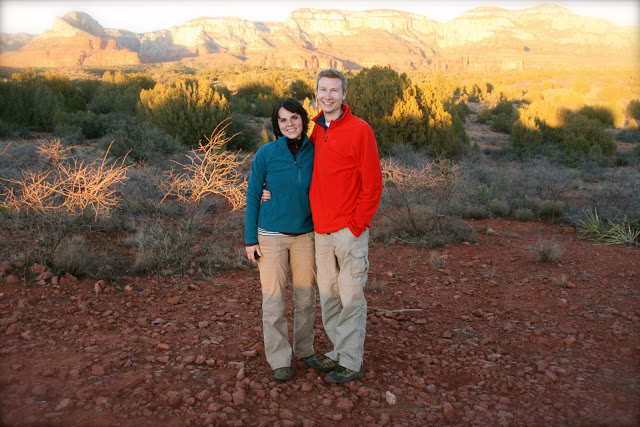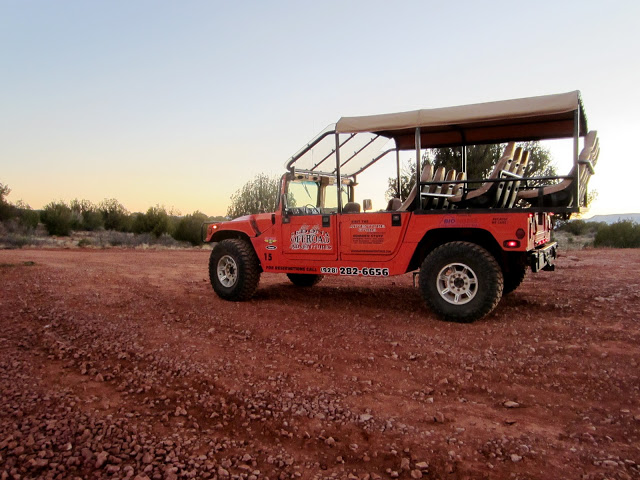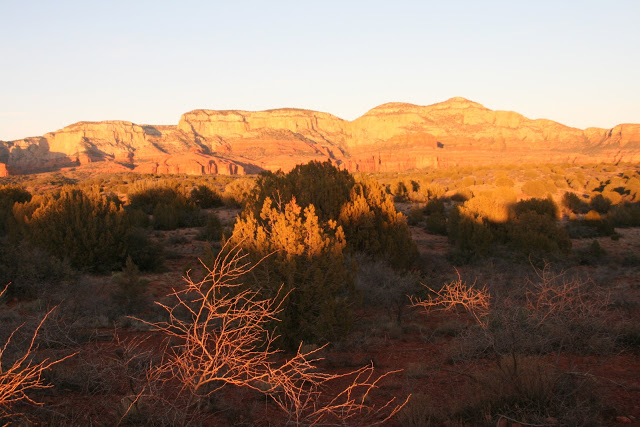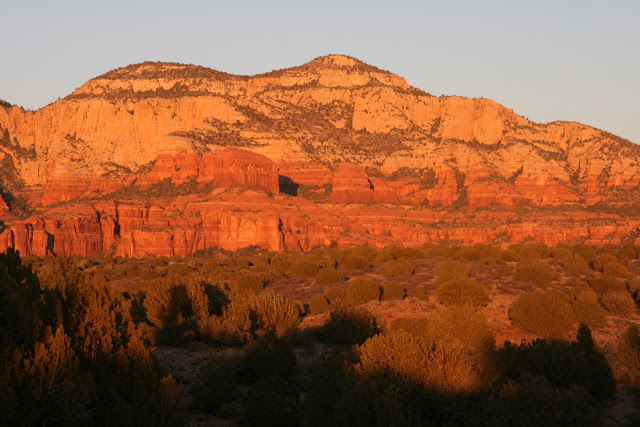 I have been to Sedona several times, but never hiking and I have always wanted to go on a Hummer tour. It was a tame ride compared to the one we went on in Bora Bora, but then again things are a little less regulated and wilder when you are out of the country.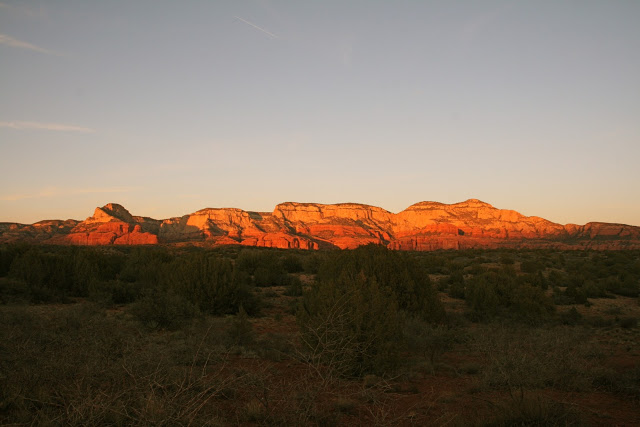 The sun reflecting off the red rock.