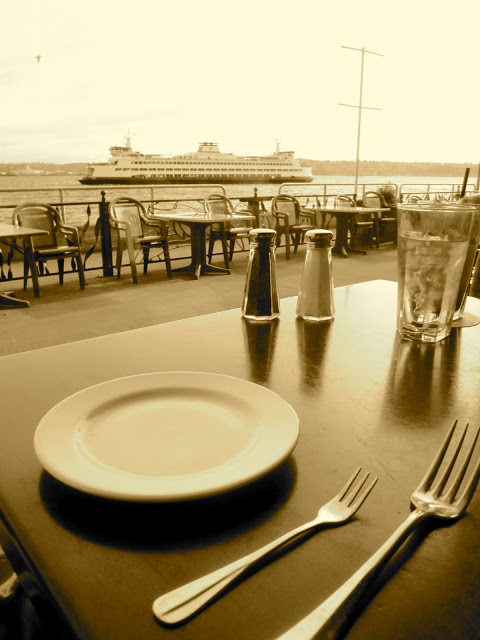 For the past several years we have celebrated Cameron's birthday at The Metropolitan Grill. His birthday coincides with this reward program they offer where you get a gift certificate in the amount of your entrees for another time. There is nothing better than having a fancy dinner on a random day of the week paid for by someone else. A week ago we went to their sister restaurant Elliott's and cashed in our certificate. A table with a view, on a nice evening, with my favorite person....what could be better.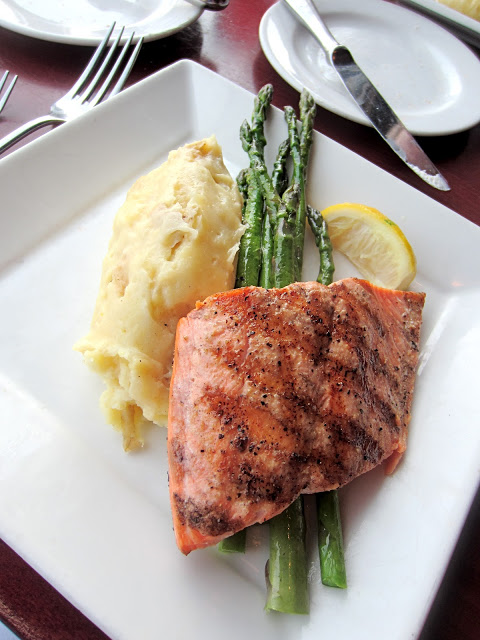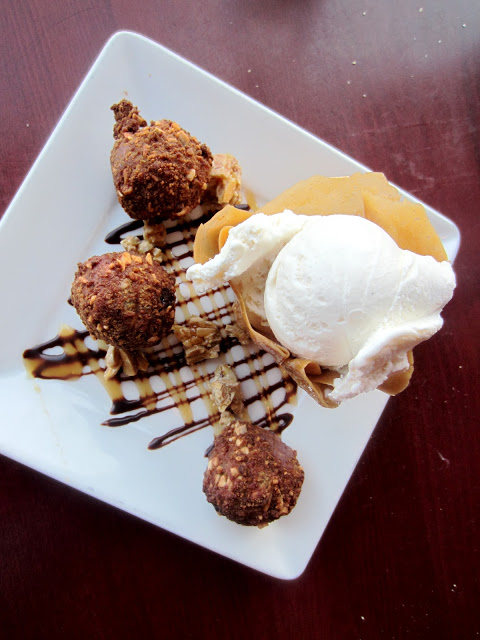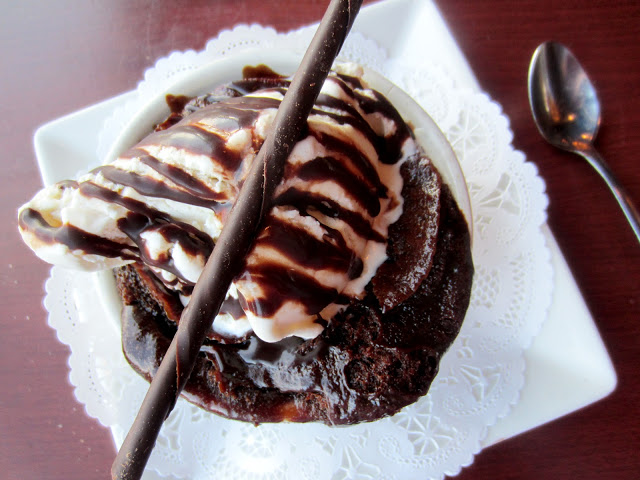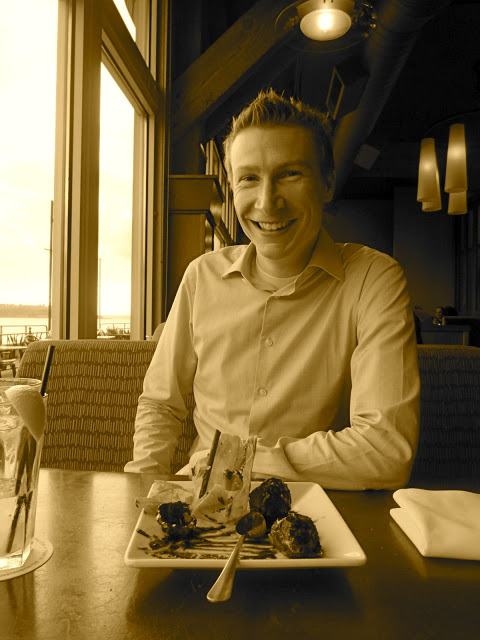 In sheer gluttony we each ordered our own desserts....something about fried chocolate ganache was not as appealing to me as it was to Cameron.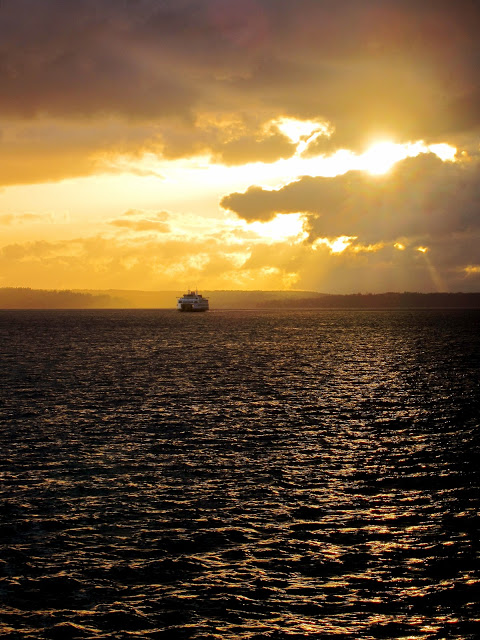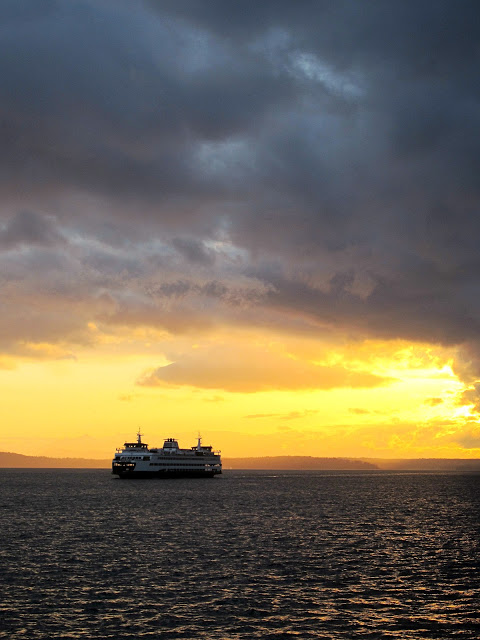 I could watch the ferries come to and fro all night long.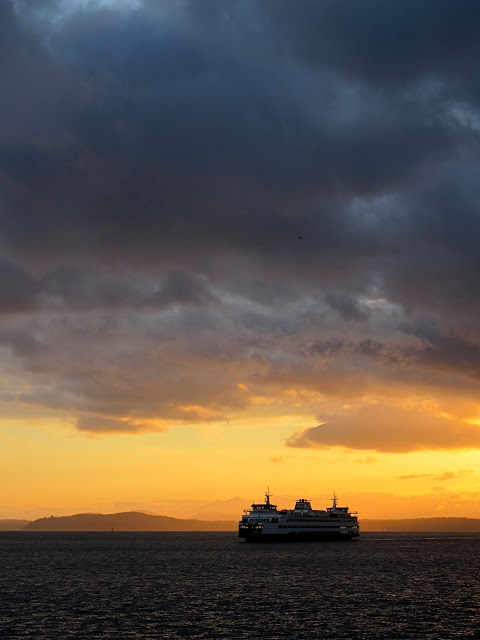 The most ironic part was after our super indulgent dinner I had a workout appointment. I have been doing a little personal training and on this particular evening I had to reprimand my client about his caloric intake. I felt like such a two faced fraud. However, I did receive my "just dessert" as I felt super sick when I was doing those sit ups and jumping jacks on such a full stomach.