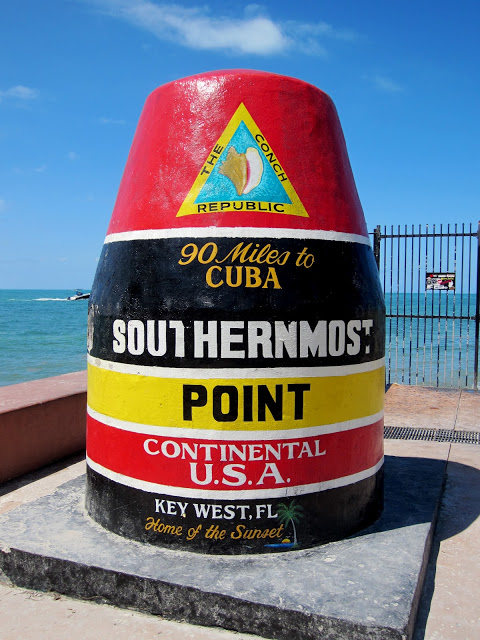 We made the four hour drive from Miami to Key West early in the morning. There was no traffic and we arrived in Key West long before most visitors wake up after a long evening of partying the night before. We stayed at this lovely little B & B called The Avalon, it was our first time to stay at a bed and breakfast. The best part about our B & B was the location and the particularly kind staff. As travelers we do not require much, but a warm greeting makes us happy.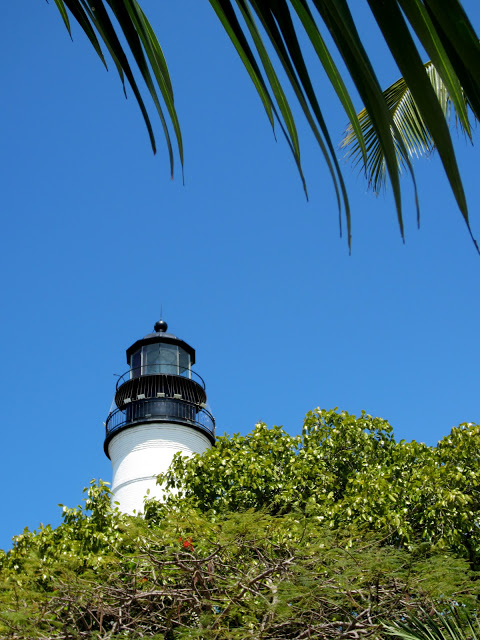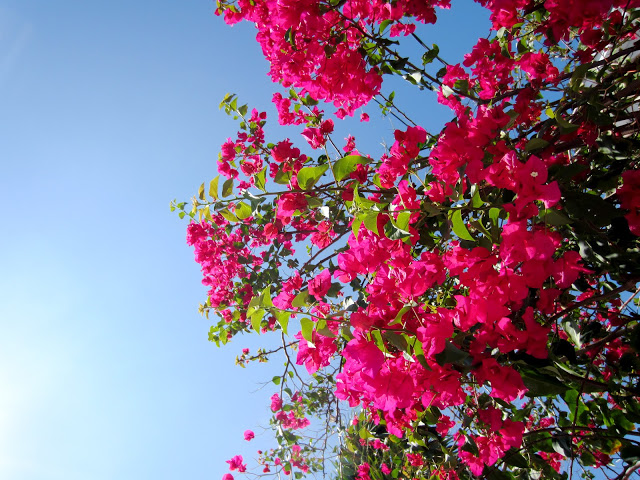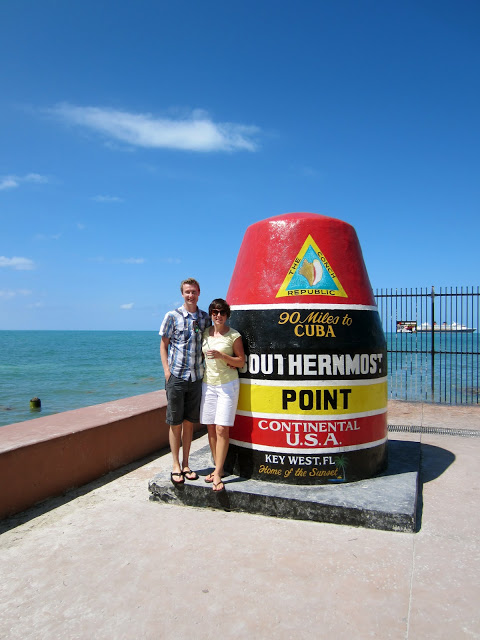 There was this man standing around the Southernmost Point monument who asked if we wanted him to take our photo. We know not to turn down a good thing, so we said sure. Afterward he asked for money and seemed miffed we did not pay up. Although this is a clever guilt trip, we did not play into his tactics. After seeing him loitering there over a couple days we realized this was how he made his money, preying on unsuspecting out of towners.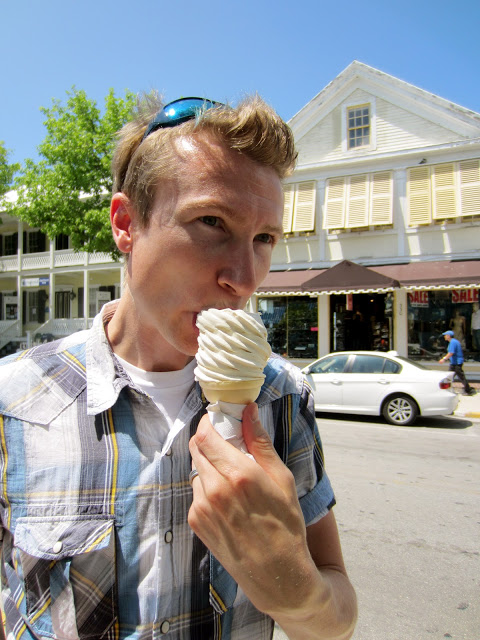 This peanut butter custard was phenomenal. My grandfather used to make me this Peanut Butter Pie and it tasted almost exactly like it. I was glad the $4.50 cone was worth every penny. Did I mention they like to inflate their prices in Key West??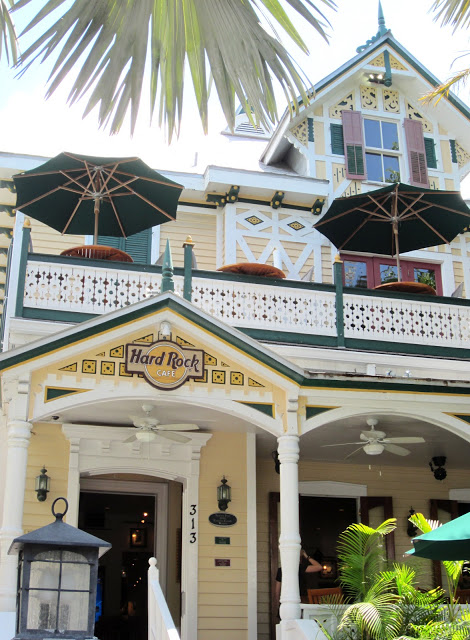 Although we did not eat here, we did think the Hard Rock was unique enough to warrant a photo.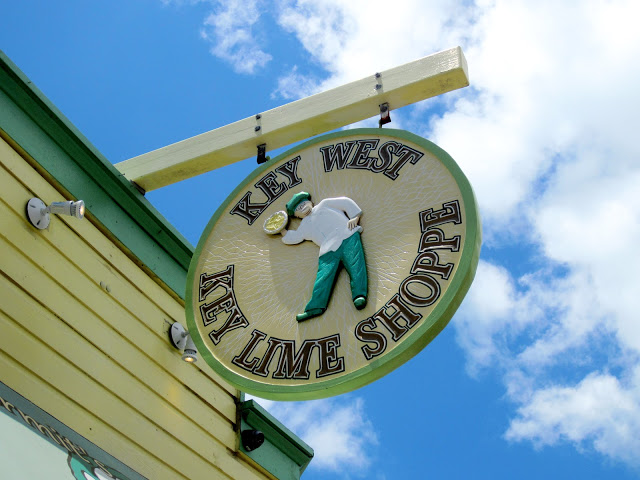 When in Key West, you must eat Key Lime Pie. They like it TART here and they also dip it in chocolate and put it on a stick.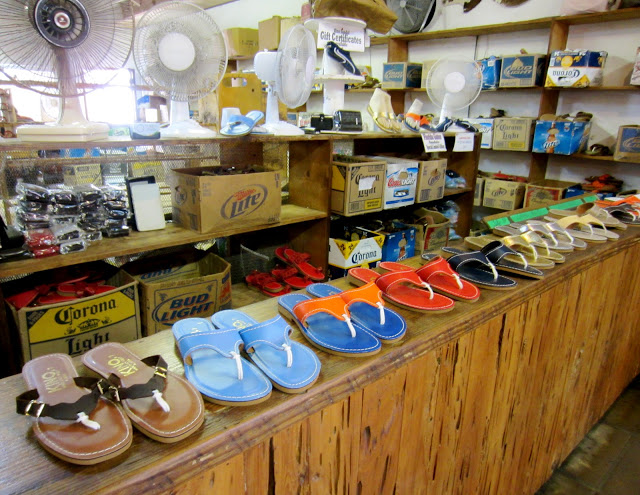 Kino sandals, is this hole in the wall sandal shop which makes affordable, brightly colored sandals on site. They make all different style, but I scooped up a red pair with a toe strap. I am wishing I had bought a couple more.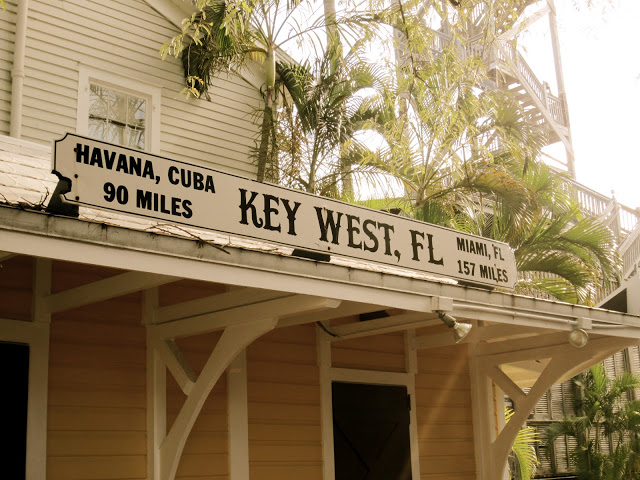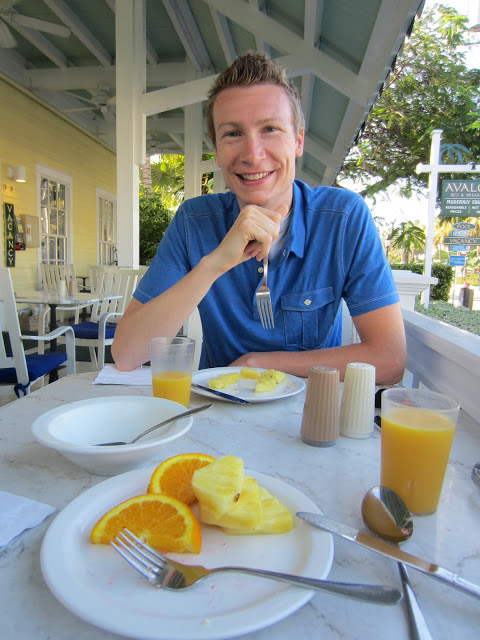 Breakfast on the front porch at the Avalon.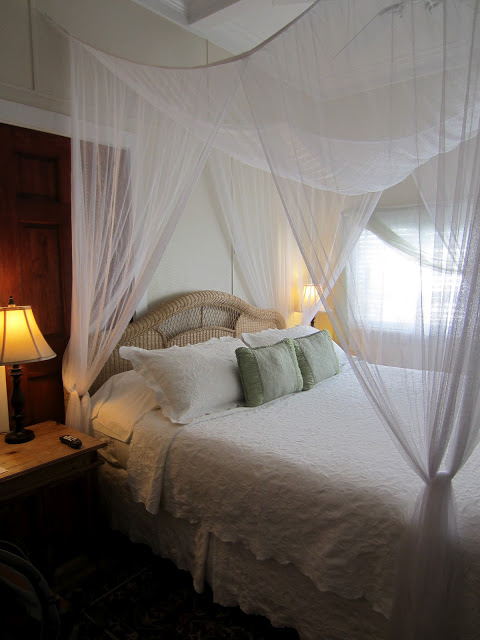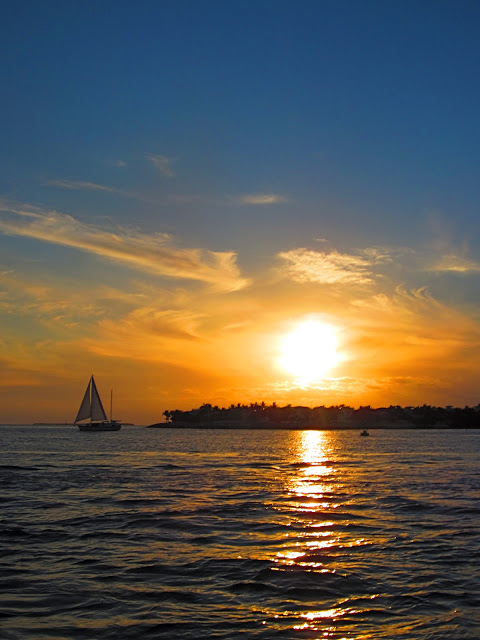 Any place which has a nightly celebration for the sunset complete with street performers, food vendors and crafts is a place I can appreciate.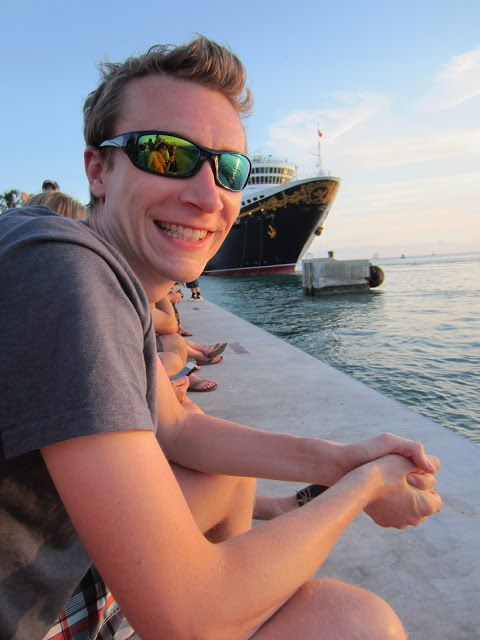 Waiting in Mallory Square for the sunset.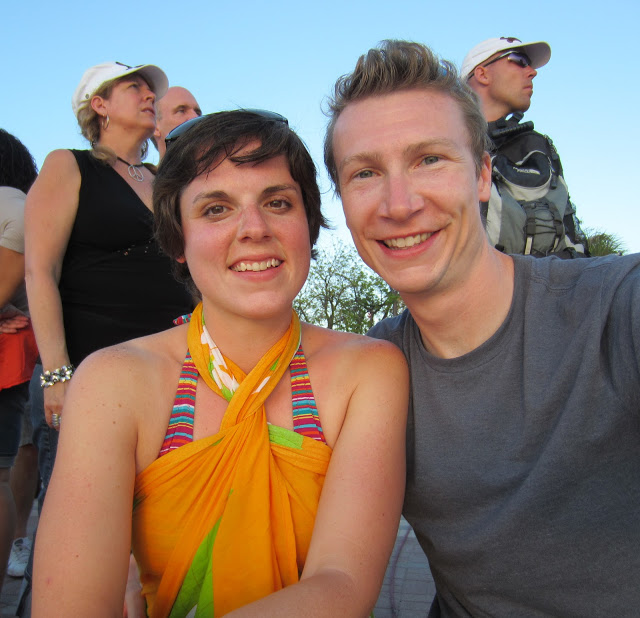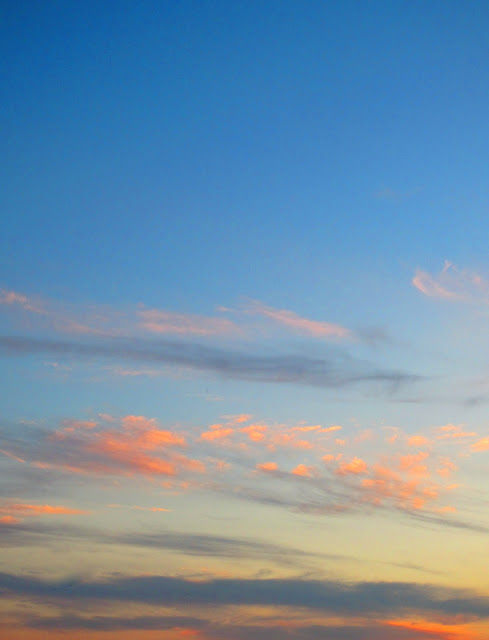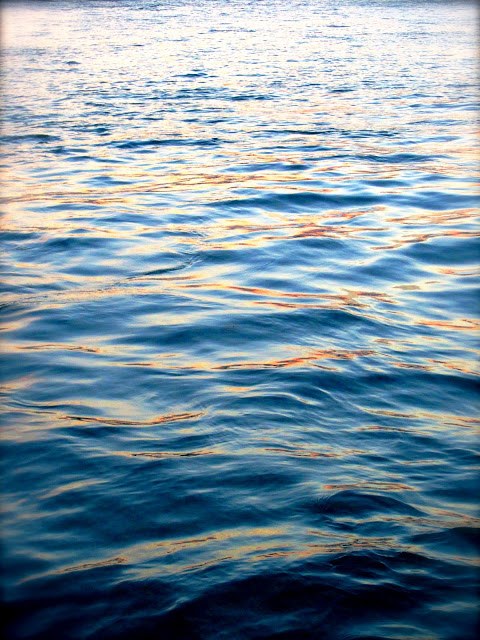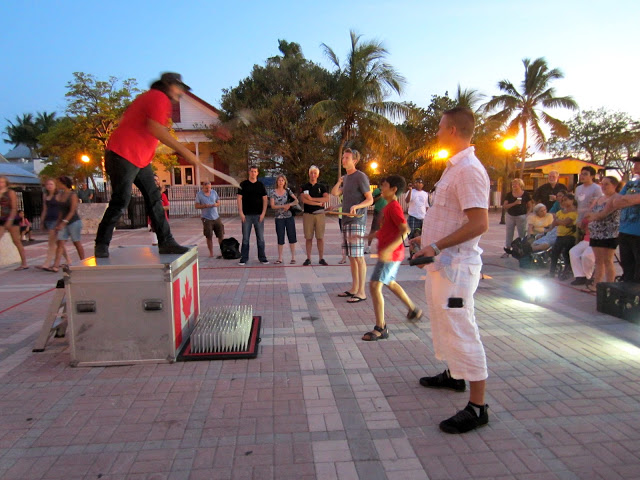 Cameron had an opportunity to participate in a little street performing, but the kid in the middle really stole the show.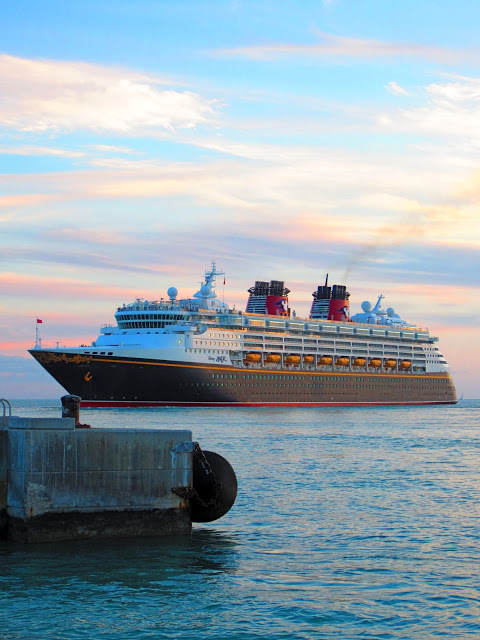 A Disney cruise ship landed for one of the days we were there. It was fun to be so close to such a large ship and more importantly see it take off along with the thousands of people it brought.