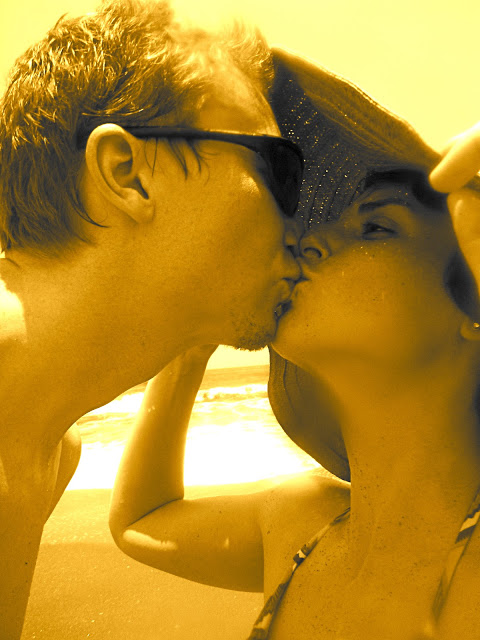 One of the best days we had in Nicaragua was the day we went to the beach. No one was around, there was plenty of great waves, a delicious fish lunch and a gorgeous sunset. Despite the fact my seashells were confiscated in Costa Rica, I will always look fondly back on that day.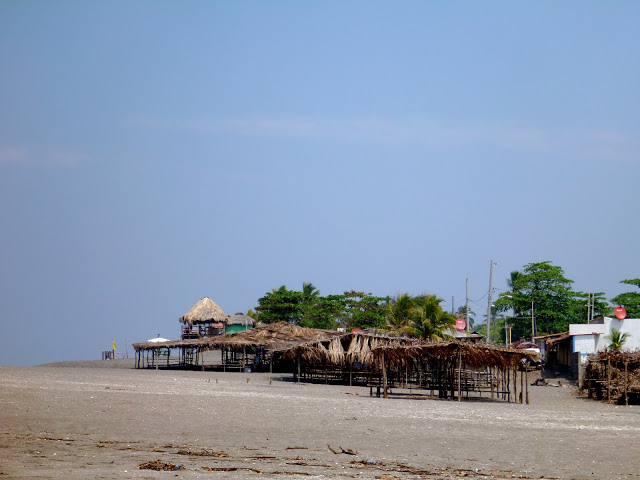 Life in Nicaragua is simple, it makes you realize how overcomplicated we make things America.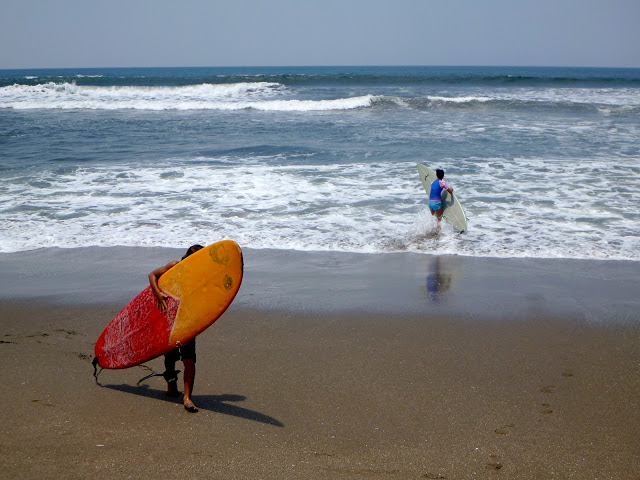 Shortly after he learned how to walk, I bet he learned how to surf. This little guy was amazing.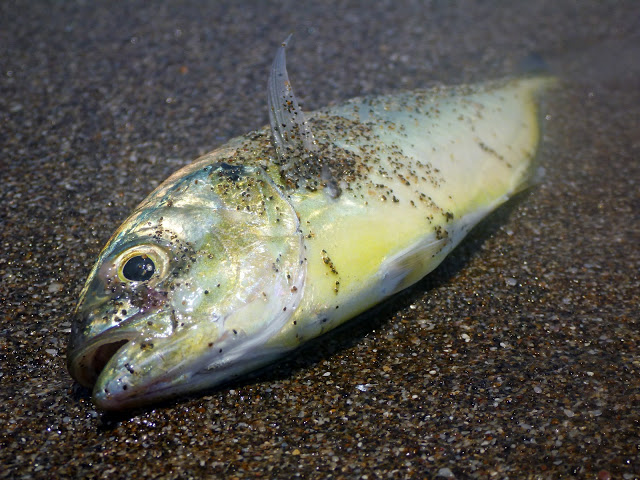 No, this was not our lunch.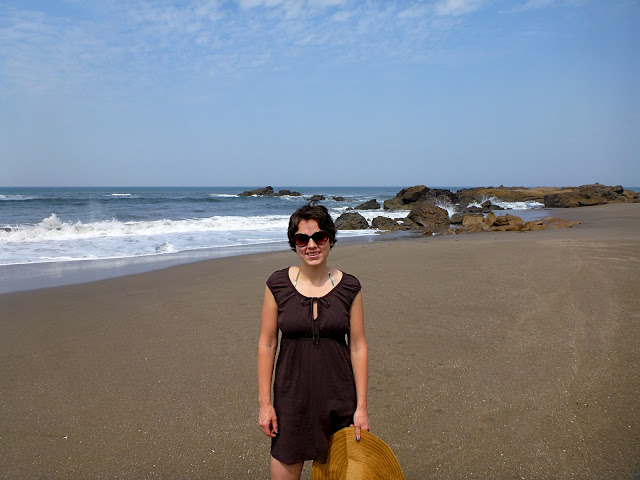 I always like the idea of hats, but since my hair is so short and I usually never end up wearing them because I feel like a boy. I was determined to wear my hat at our day at the beach.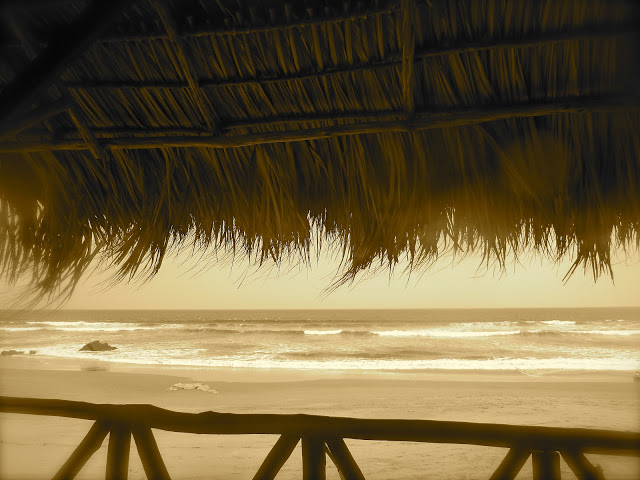 A break from the sun and the view for our lunch table. Never mind we were repeatedly hounded by small children selling trinkets. We are such jerks, we never bought anything, but they have the sad eye thing down pat.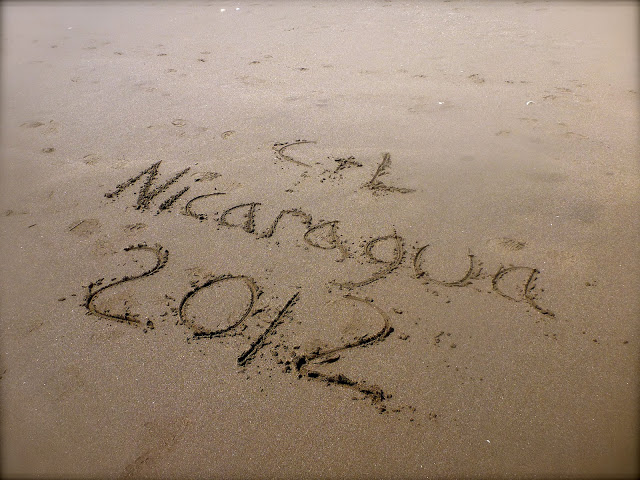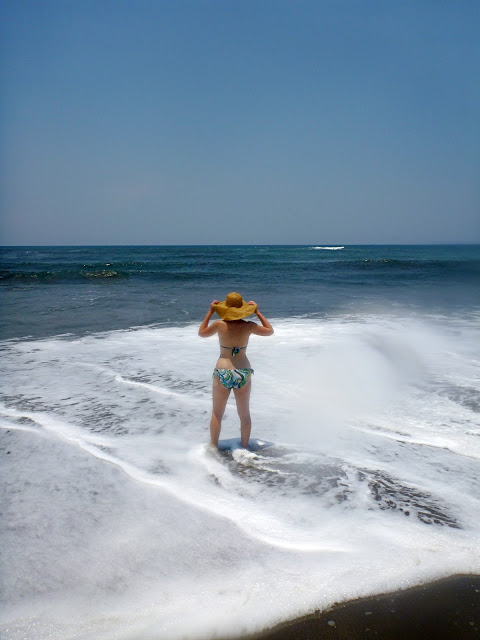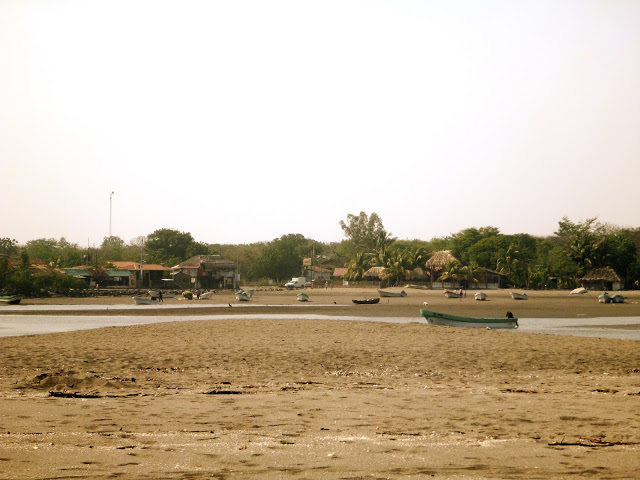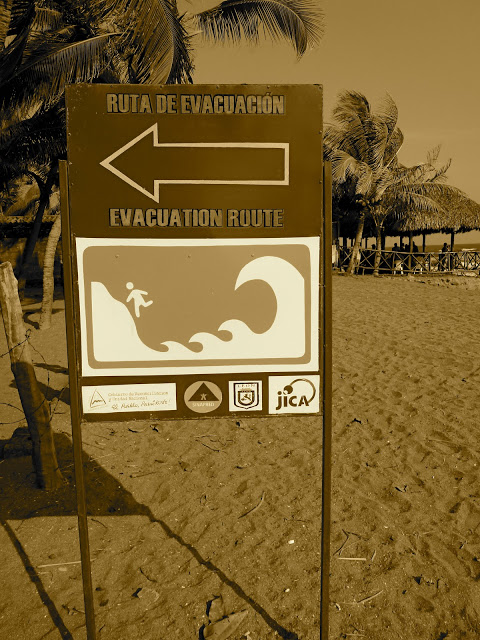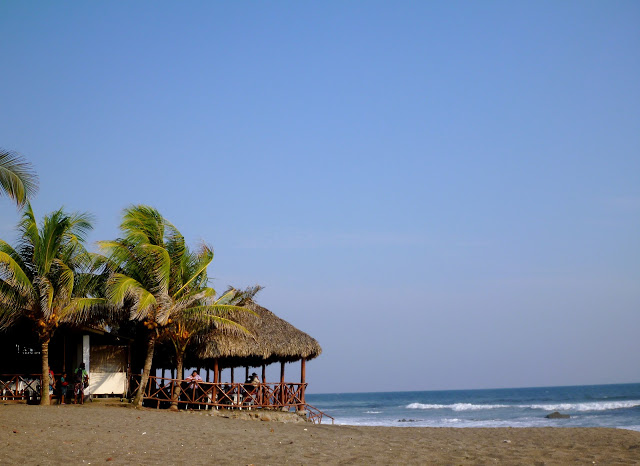 The restaurant we ate lunch at.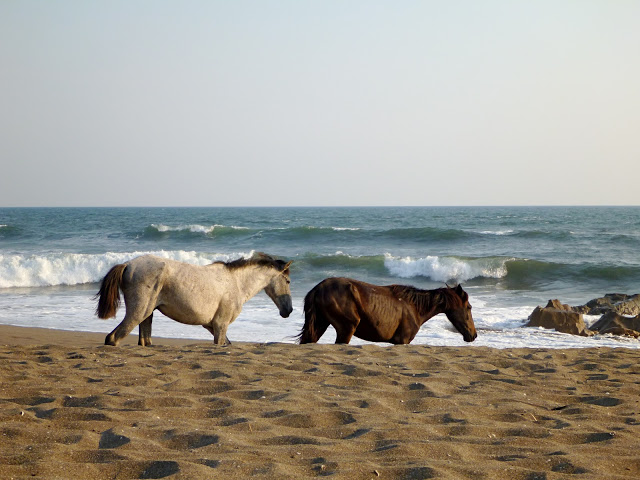 All of the sudden some random horses joined us on the beach. They must have known the sunset was coming.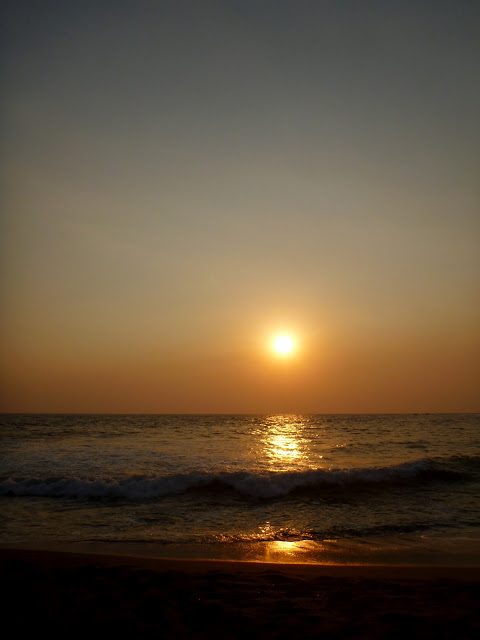 I never tire of sun, sand, freckles and spending the day with my husband.