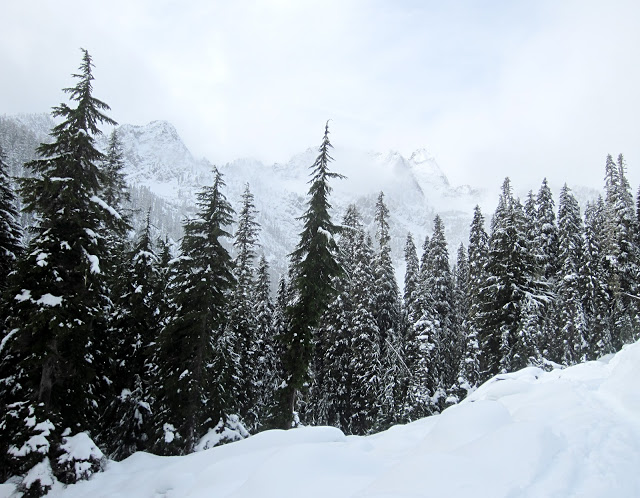 The mountains are our respite. The only thing we focus on while we are there is breathing deep, snapping a few photos and pinching ourselves that this as our playground.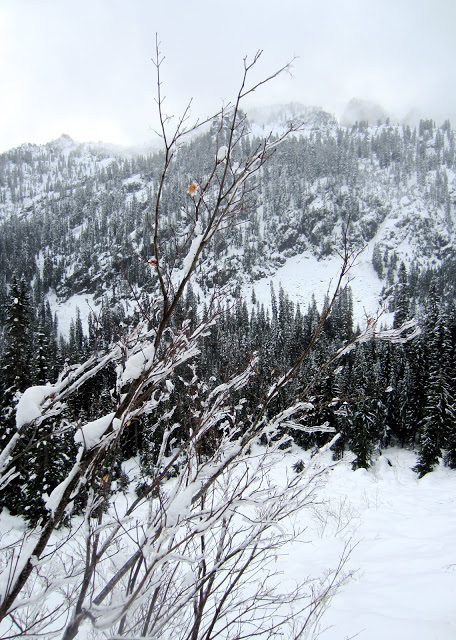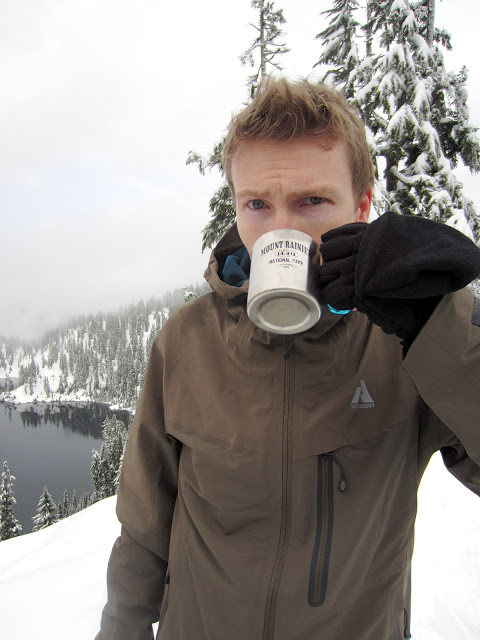 Sometimes in life you have those "why didn't we do this sooner" moments. A couple weeks ago we finally bought an insulated thermos. For the amount of time we spend outdoors, I am uncertain why we never did this before. Now we can enjoy hot chocolate or warm soup trailside. I guess in the past we preferred to just embrace the cold.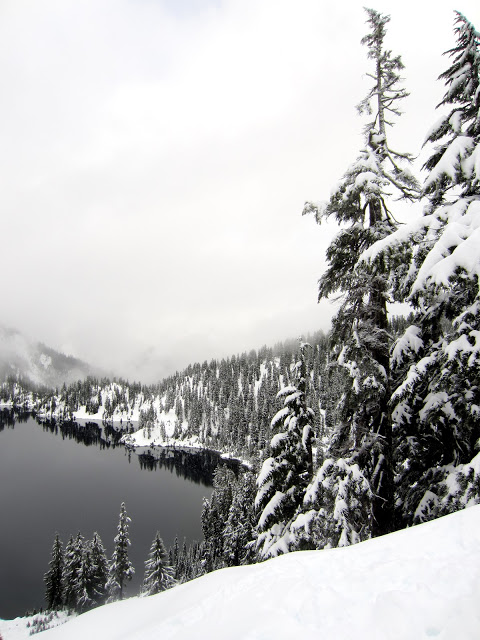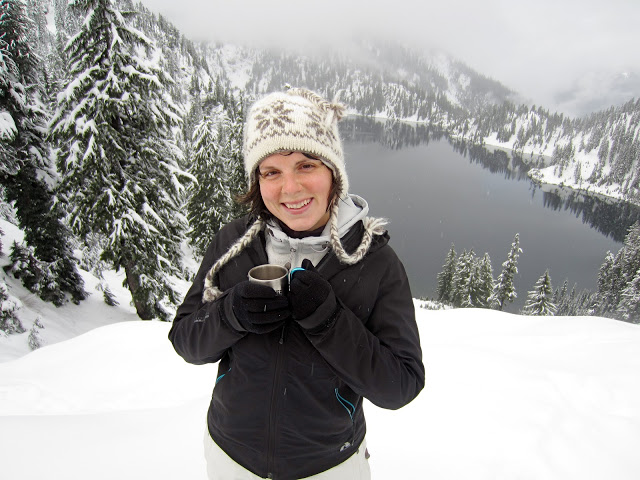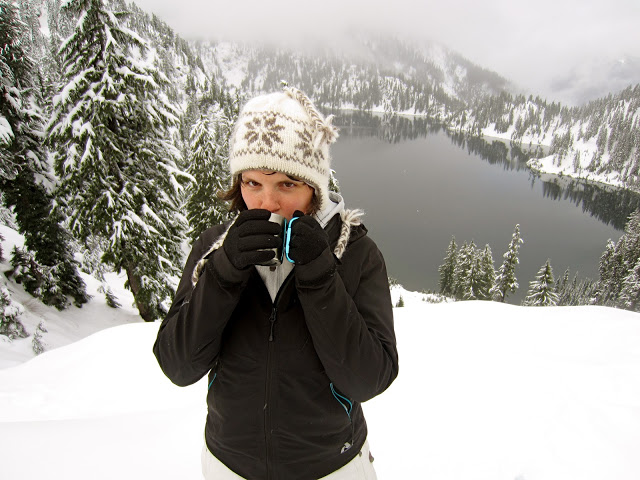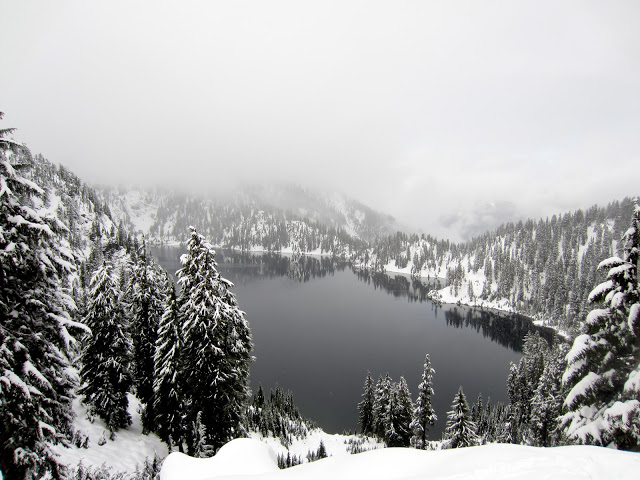 I would not mind looking out my window to see this each day.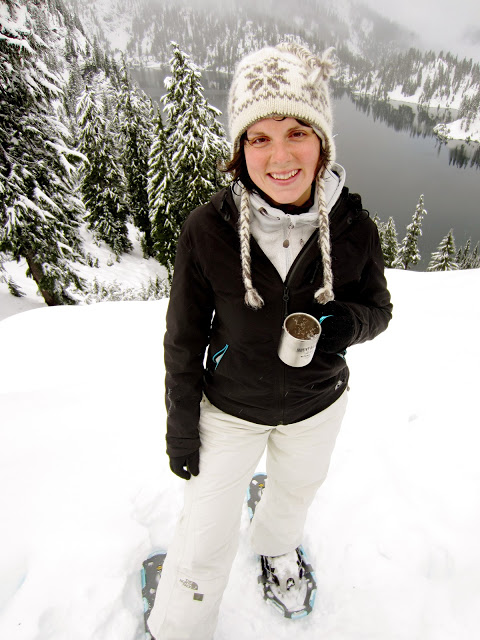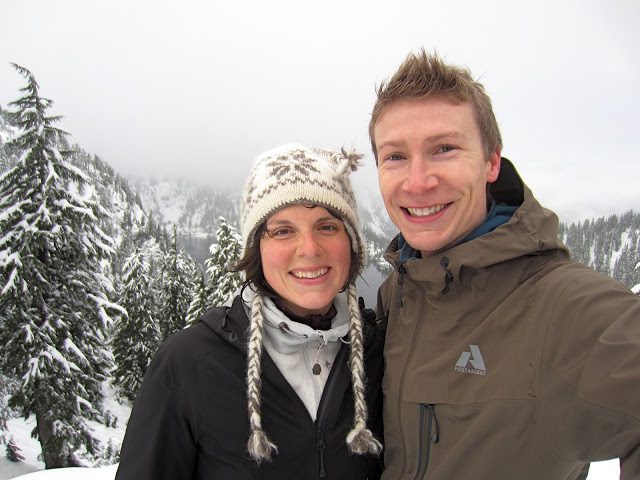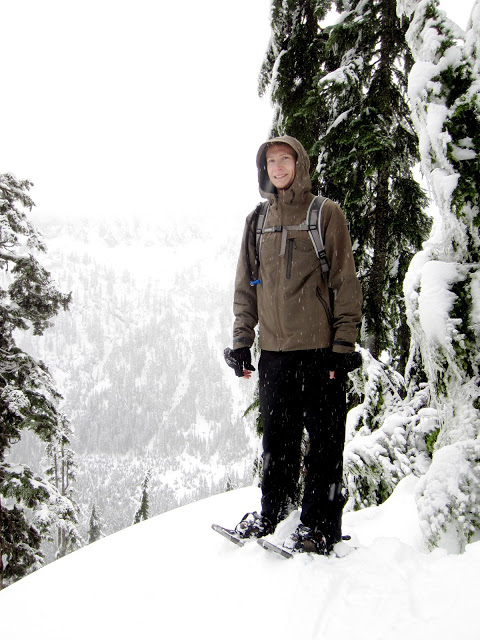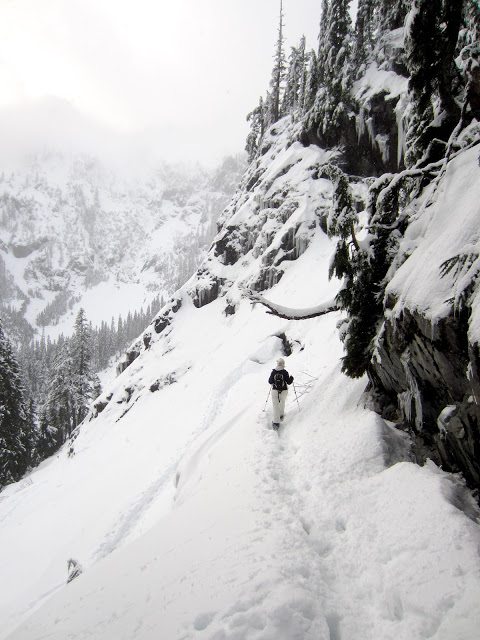 This section of the trail always reminds me of The Grinch. I think it is all those icicles hanging off the rocks.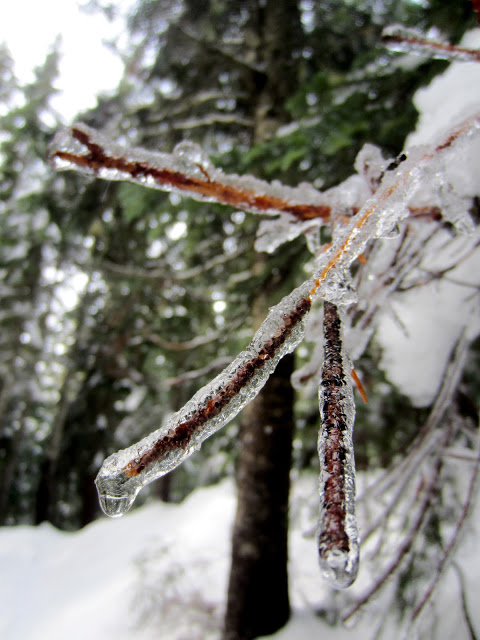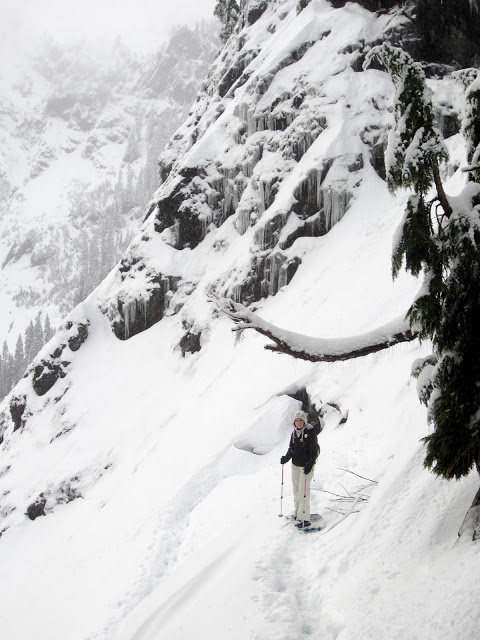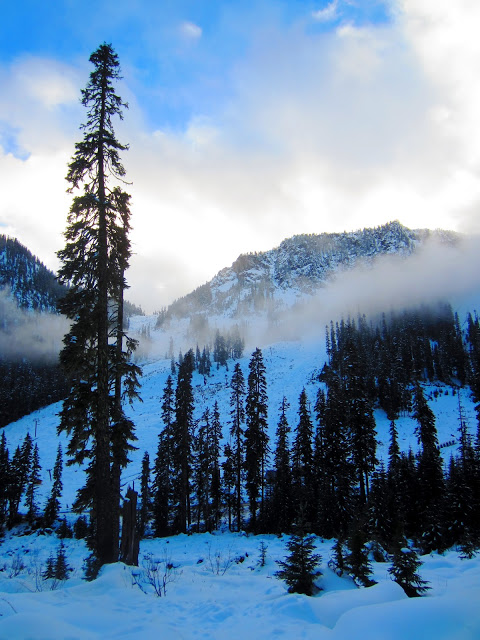 As the days continue to get shorter, it means we get to enjoy twilight up in the mountains.