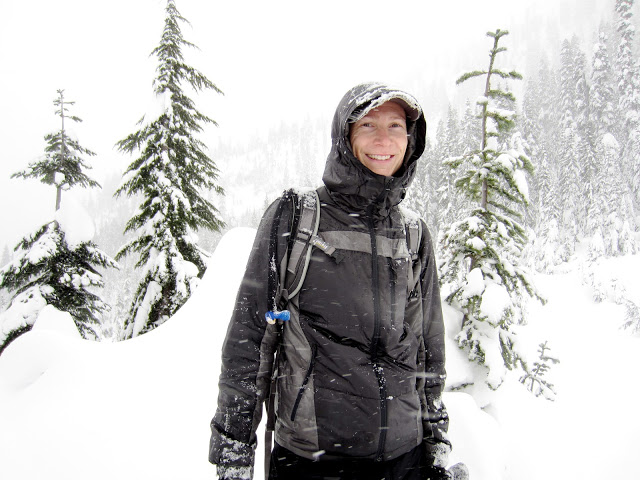 Oftentimes, I feel as though snowshoeing is the forgotten sport. I am certain there is enough snowshoeing occurring to warrant a section at REI, but time after time I am astounded by how few people are out taking advantage of this great spot. I know many people are big fans of skiing and snowboarding, but there is no way to enjoy an ice covered branch or the tiniest snowflake which landes on your glove while you fly down a hill. Snowshoeing is often perceived as a tame, almost boring walk in the woods, but I am here to state snowshoeing can be as dangerous, adventurous and as much of a bun burner as you can endure. We like to snowshoe straight up and oftentimes run straight down. We have been known to be up to our knees and even our waists in fresh powder. The best word to describe snowshoeing is SPECTACULAR! If you have never tried it I encourage you to strap on a pair and head to the hills.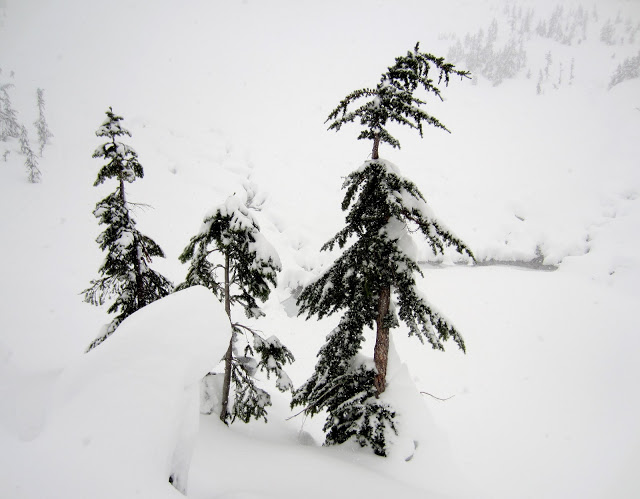 Source Lake almost covered in snow and ice.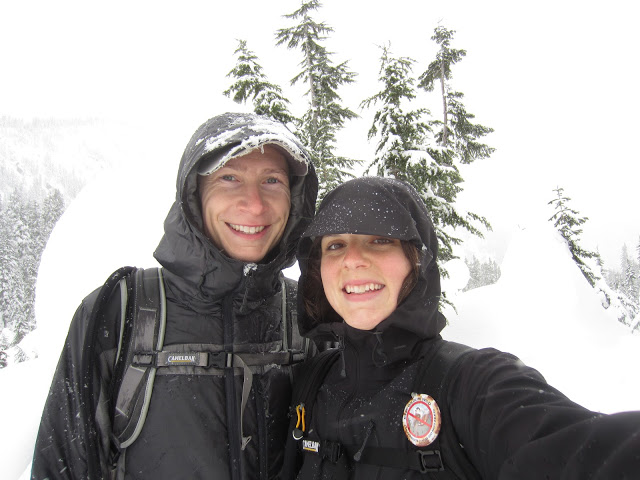 Nature, conversation and a break from the hustle and bustle of the season.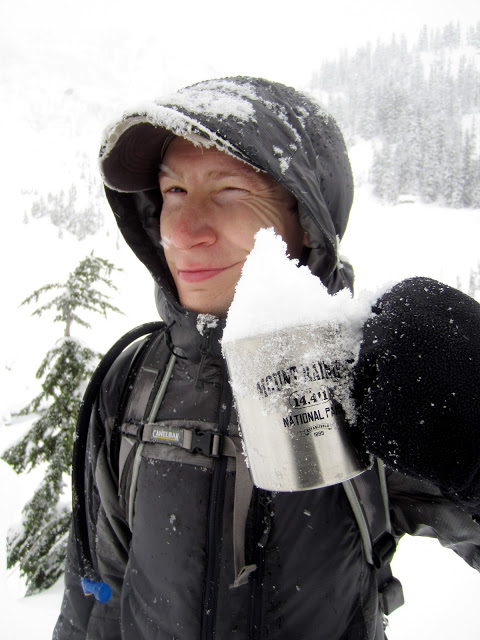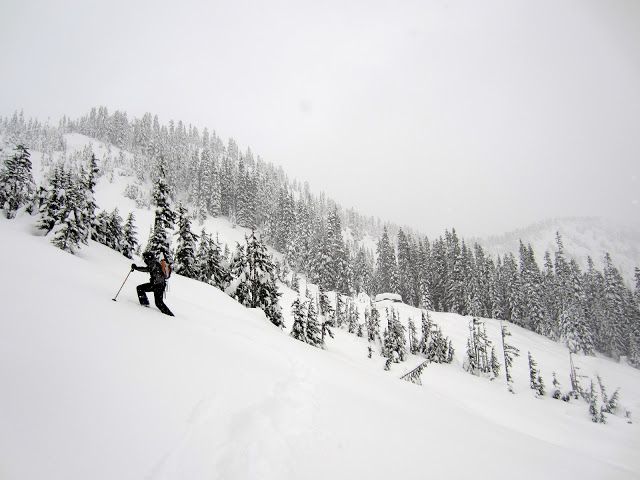 Cameron blazing the trail.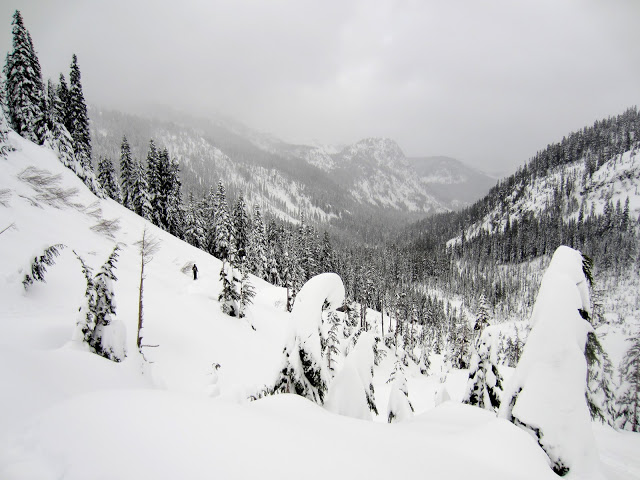 Can you spot Cameron? We had this valley to ourselves.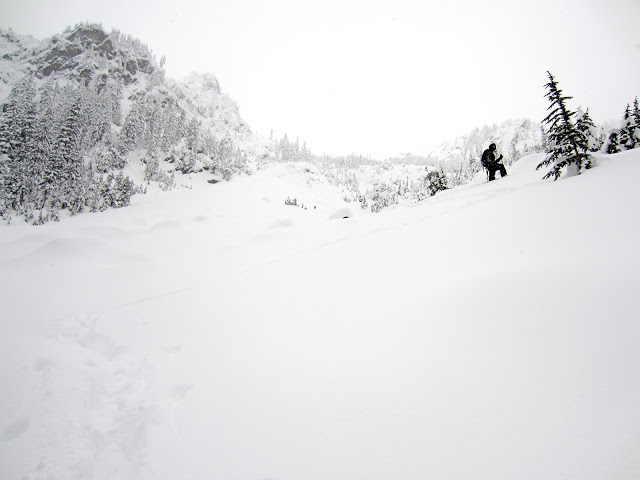 Making our way up, up, up.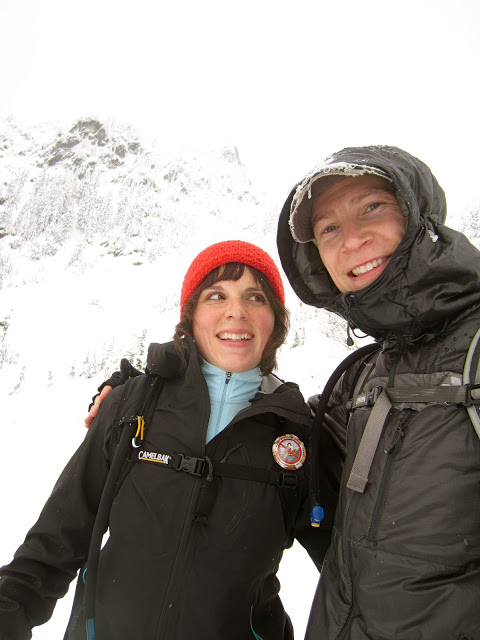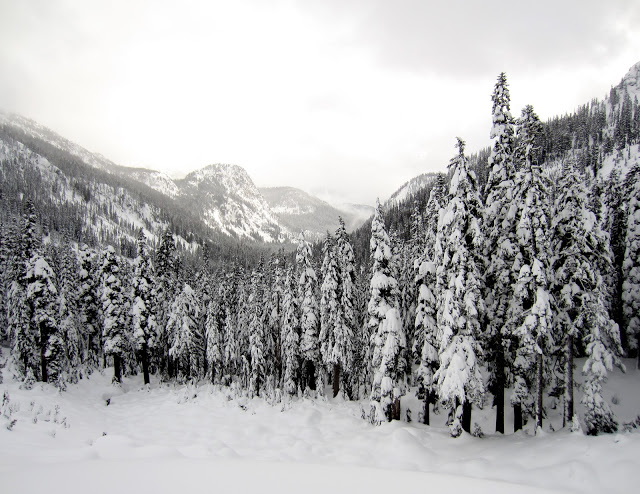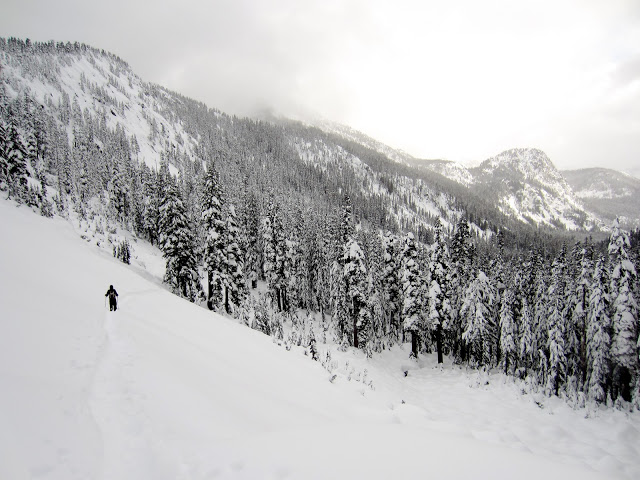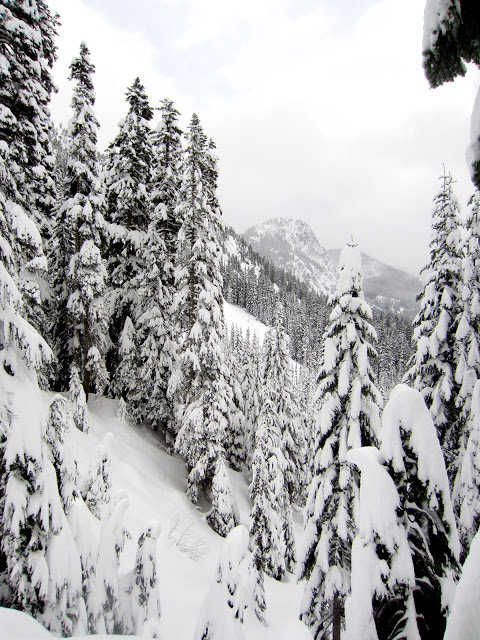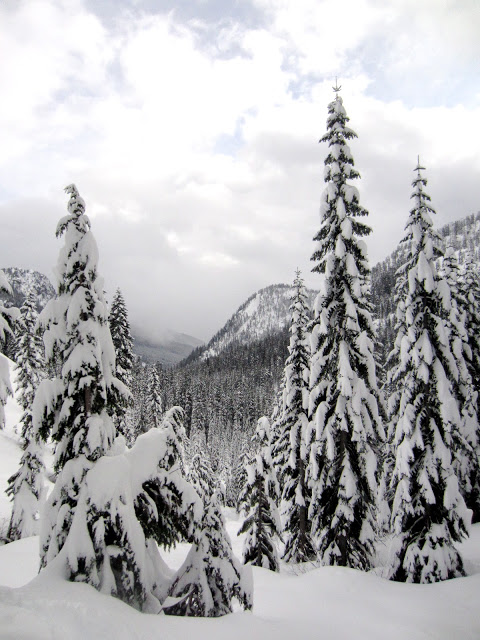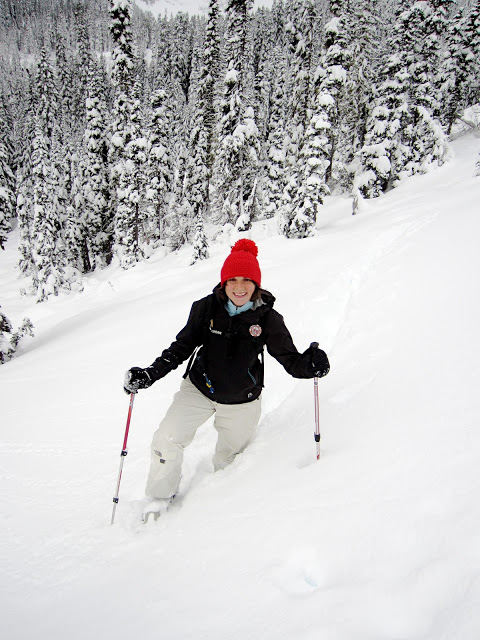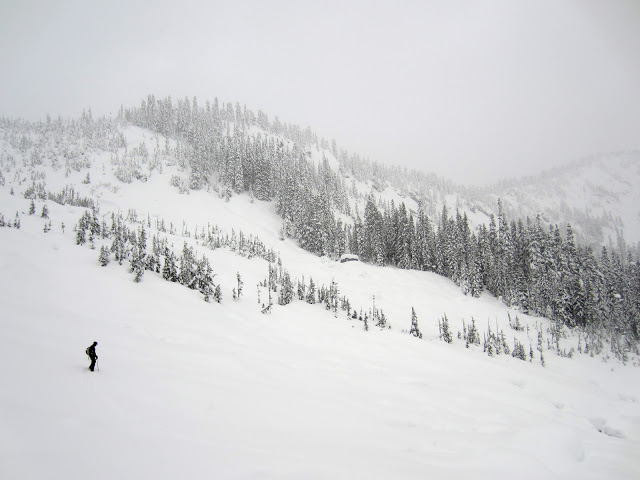 Snoqualmie Pass on Dwellable