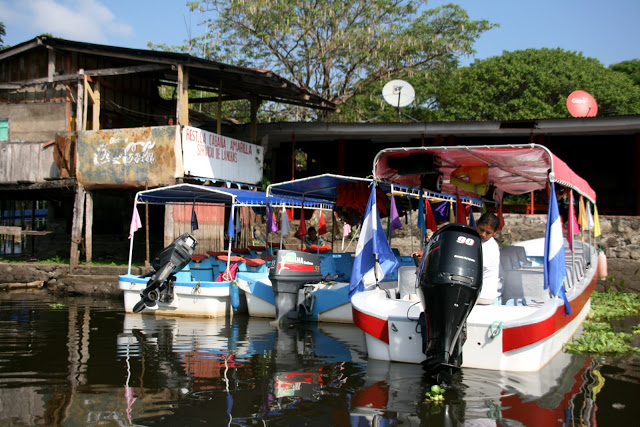 There are 365 islands which comprise the islets of Granada, one for every day of the year. The islets were formed when Mombacho blew its cone thousands of years ago creating the archipelago. Most of the islets are covered in dense vegetation and are rich with wildlife, namely birds. Cameron and I awoke early one morning to set out on a boat through these islets. The day prior, we had worked out a ride down to the water with Giovanni. We were under the impression he would be driving us down there, so when his friend showed up we were a little uncertain. Being the trusting souls we are, we went against everything our mothers taught us and climbed into a stranger's car. Once down at the water we were a little hesitant climbing into yet another stranger's boat, but since we were in a relatively remote part of the country we figured most of the criminals and kidnappers were probably in the city and not here. Looking back, I guess it is all part of living on the edge while vacationing.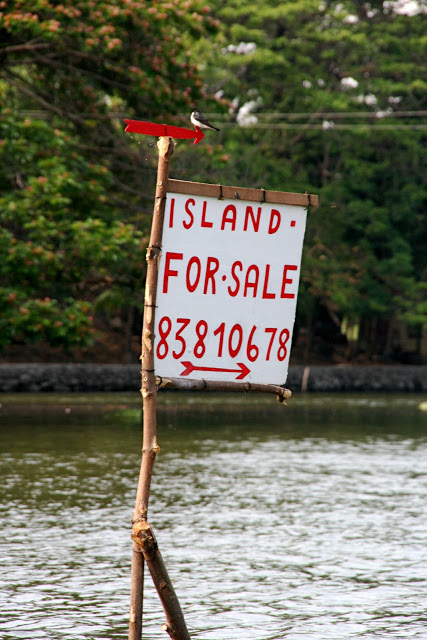 Ironically, there were several for sale signs around the islets. I think they were hoping to pounce on some wealthy tourist's money.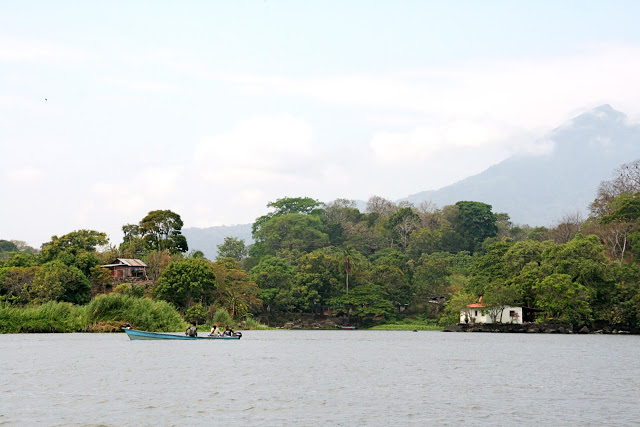 Such a beautiful place with Mombacho looming in the background.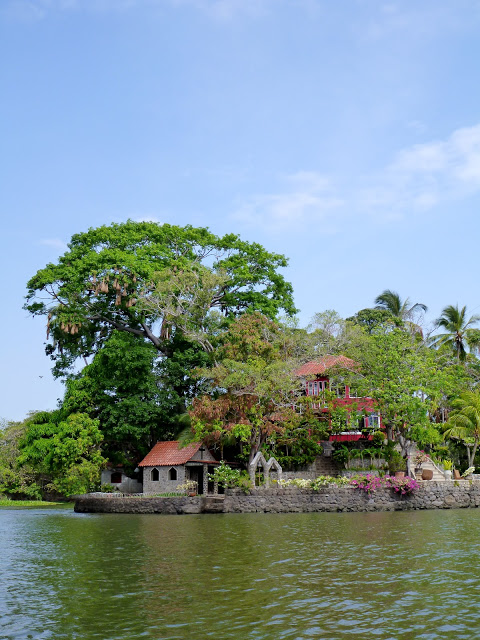 There were all kind of houses on these islands, from fancy ones with servant quarters to tiny little shacks.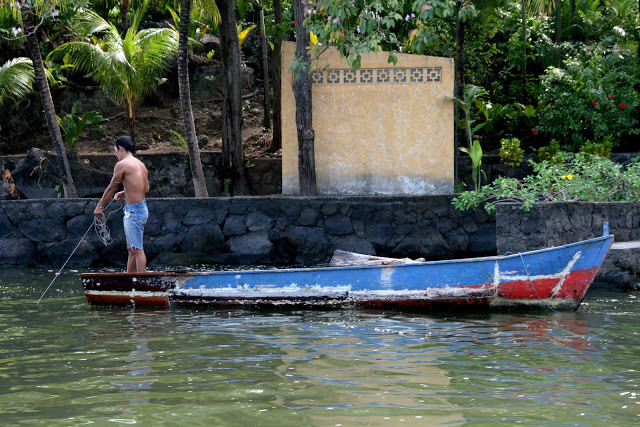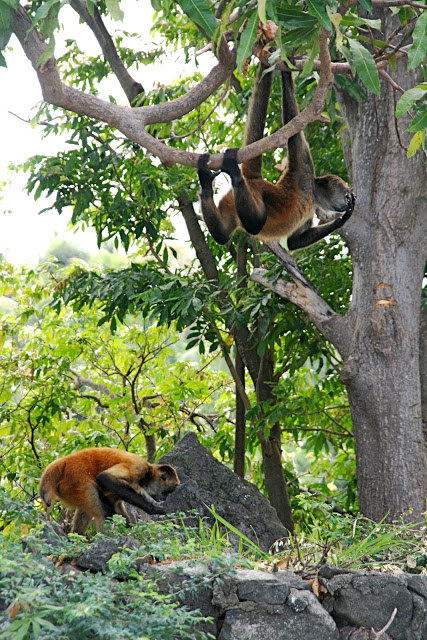 If you have never seen a monkey out in the wild, it is pure entertainment. It is fun to see them free to swing as high or as far in the trees as they want and their shrieks echo for miles.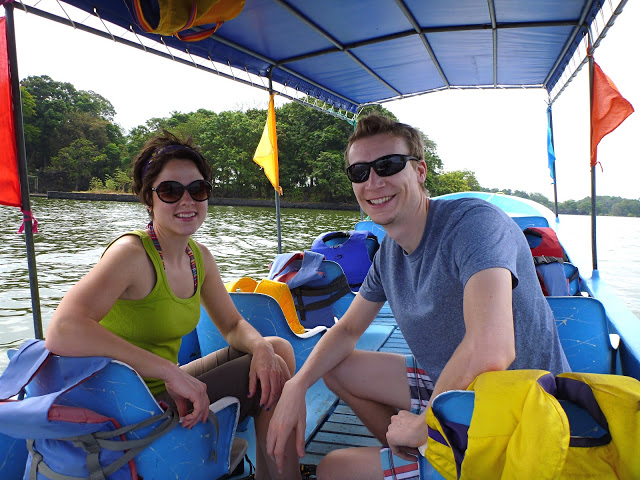 Our private boat ride for two. Although we did not plan it, most of our adventures ended up being private tours.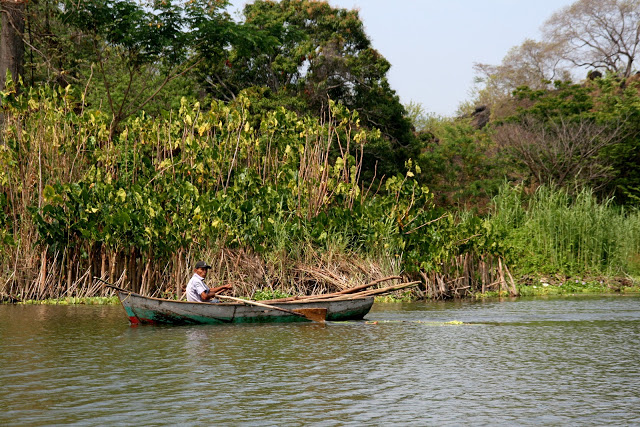 Fisherman were around every bend, a good reminder how excellent people are at living off the land.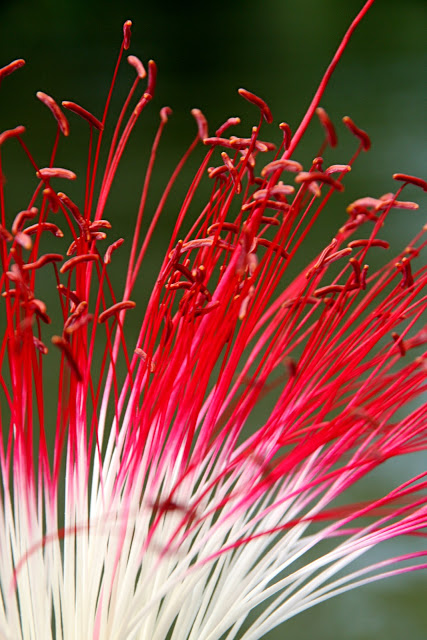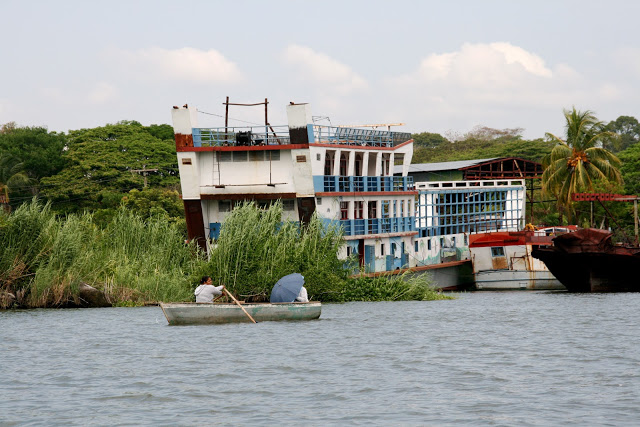 Loved this shot! Entitled: "I will hold the umbrella and shield myself from the sun while you row me around". Ha!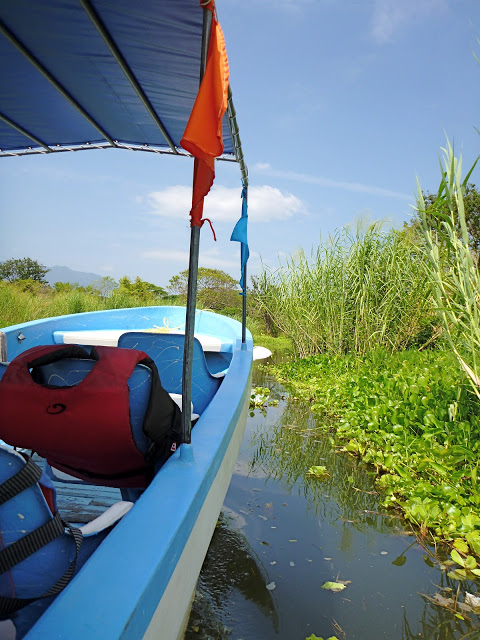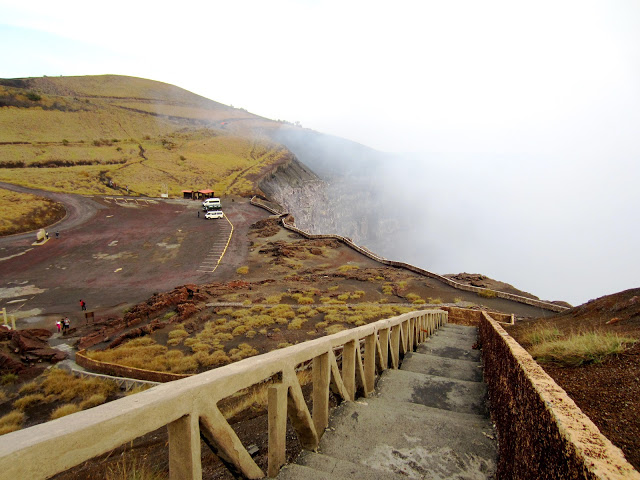 On another day we took a small tour up to the
. Note how the tour buses are backed into their parking spots? This way if the volcano erupts it makes for an easier escape. No joke! Being the intrepid travelers that we are we did not worry too much about this other than the vague notion today could be our last day.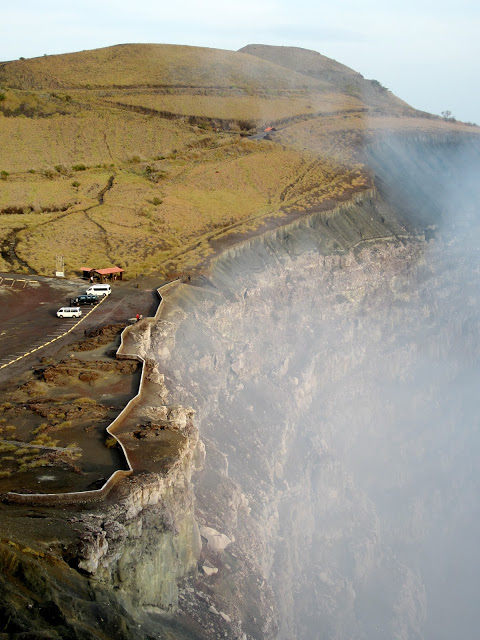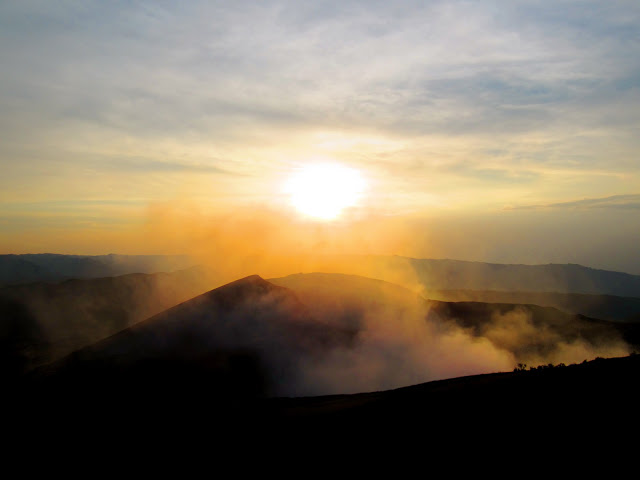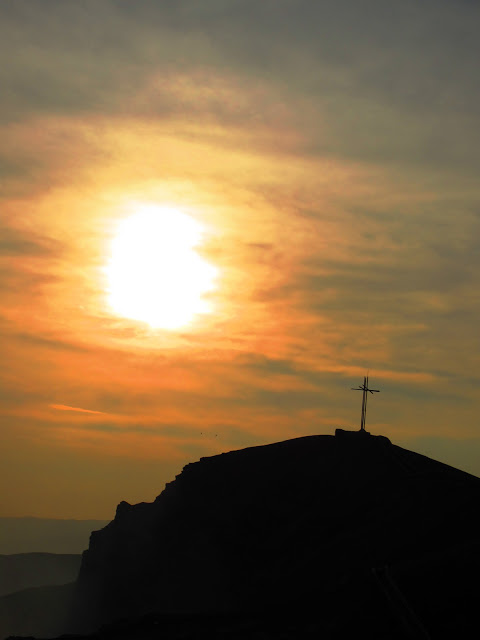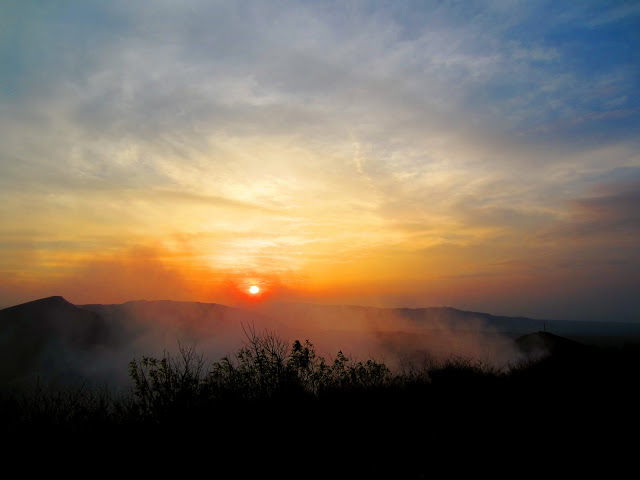 We hiked around the enormous smoldering, sulphuric pit and watched how the smoke danced across the ever increasing setting sun. Then we hiked down to a bat filled cave and made our way through the pitch blackness with our headlamps. After the bat cave we hiked back to the volcano armed ourselves with gas masks (no kidding) and peered deep into its core to see a little bit of lava bubbling. Seven weeks pregnant standing in a cave surrounded by bats, looking into a volcano so noxious we put gas masks on. Maybe not the best idea, but what a great day it was.