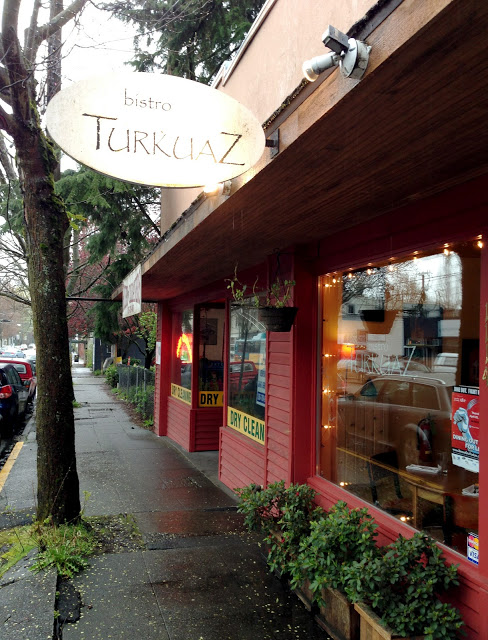 In an ongoing effort to have more planned date nights, I showed up to Cameron's work one Friday evening without a plan. Needless to say, there are many perks to your husband working at a magazine, in particular having a good source on hand to locate a great new restaurant to try. As I waited for him, I quickly flipped through the magazine and came across a Turkish restaurant, Bistro Turkuaz. Since I could not recall any Turkish restaurants we have been to in Seattle, I thought it was a good a fit for something new.
Over the past few years, we have spent zero time in the Madrona neighborhood. We were pleasantly surprised when we easily found parking and then were promptly seated at the restaurant. In my opinion, there is nothing worse than driving around endlessly for parking or waiting hours for a table. Between the lack of crowds and the excellent food, we felt like we had found a hidden gem in Seattle.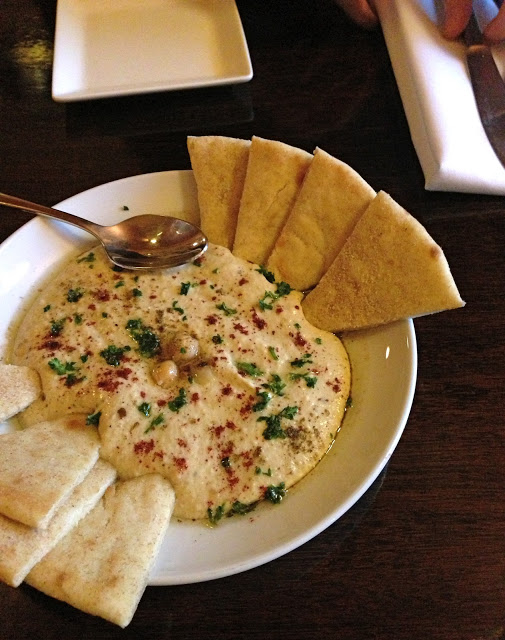 Amazing hummus and pita bread.
The first item they brought out was the hummus and pita. Cameron is typically not a fan, but this hummus was amazing. For our entrees we tried the lamb skewer and the shrimp guvec. The guvec was delicious and the beautiful bowl it was presented in had me at hello.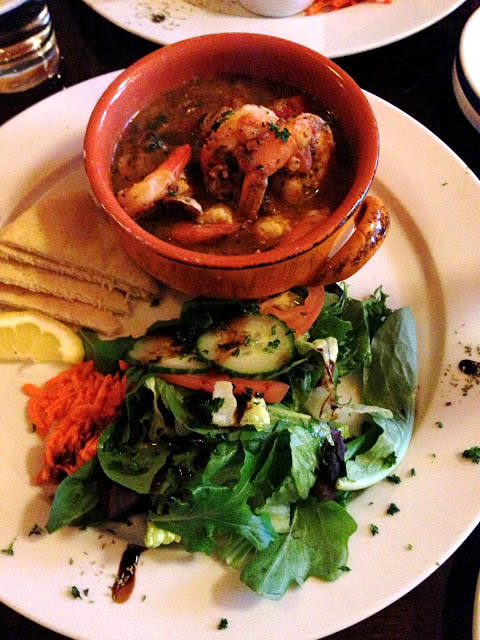 Shrimp Guvec with salad.
After our dinner, we decided to stroll around the neighborhood. Although it was raining, it was so much fun winding down the many walkways and stairs of Madrona.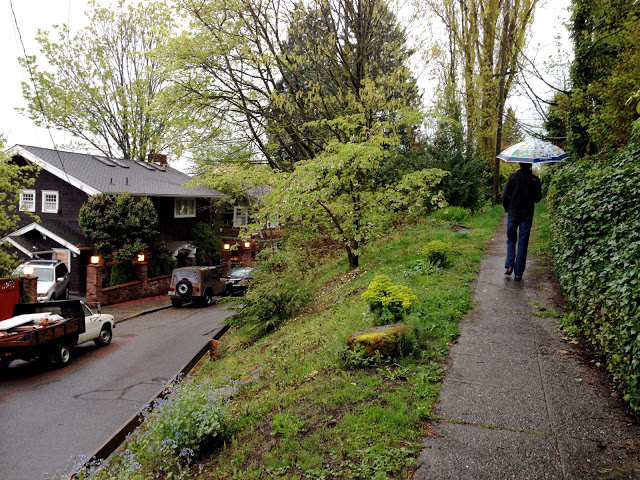 One of the many raised sidewalks in the zig zag pathways in Madrona.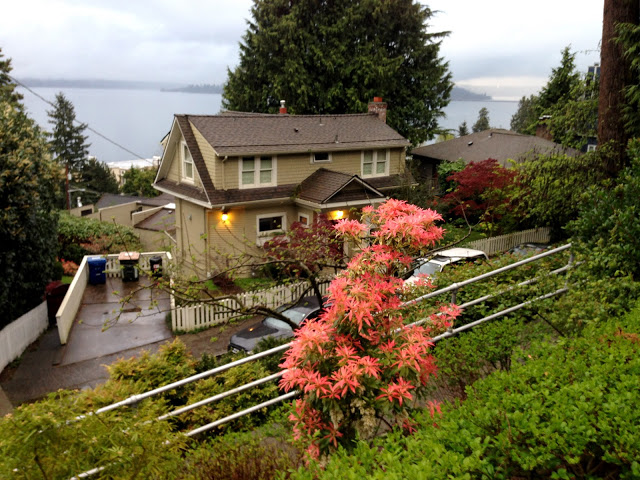 There were countless homes with stellar views!
After our stroll we had made room for a little something sweet, so we stopped into
and enjoyed salted caramel ice cream smothered in hot fudge. The unique thing about this Molly Moon's is how it shares its space with a dry cleaner. If you are not lucky enough to have a washer and dryer in your home might I suggest coming here while your laundry takes a ride through the wash cycle. All in all, it was such a fun evening, a great way to connect with my spouse after a busy week and always a fun adventure trying new places and discovering new areas together.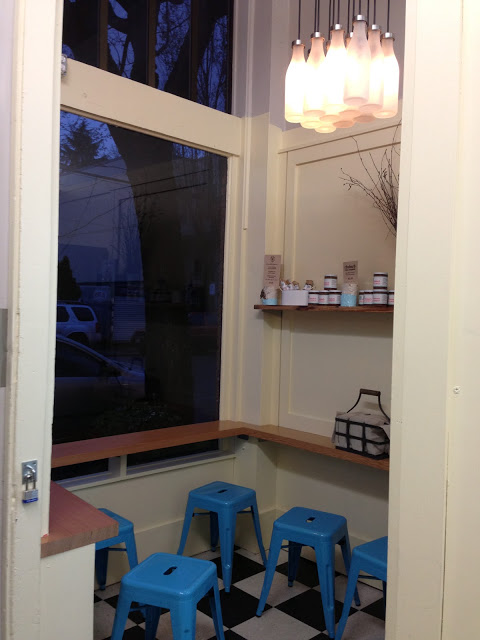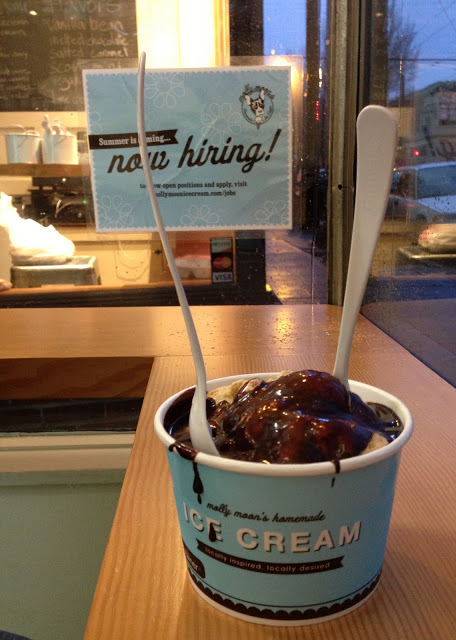 Is there anywhere else we should check out or that you like to frequent in the Madrona neighborhood?