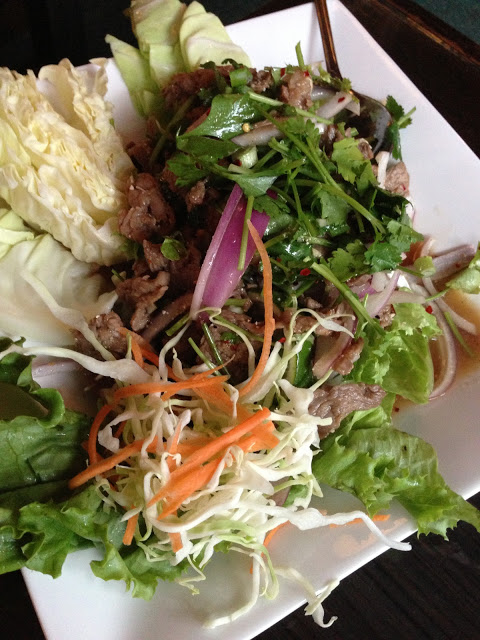 When we were first married and both working full time, I am a little embarrassed to say, but we would frequent a Thai restaurant near our house at least two times a week. They knew us, we knew them and they knew our order. We were predictably predictable and most importantly happy to not have to make dinner. Once we moved away from our waterfront apartment in Kirkland I think we both shed a tear or two not because we were going to miss our friends or our place, but because we were going to miss being so close to that restaurant. For a couple years afterward we would make the jaunt across the water and to our favorite restaurant. We would reminisce about how much we loved living there and how much we loved their food. Then one day the staff changed, they no longer knew us and we no longer knew them. Their food became a bit spotty and we searched for a new place to call our own.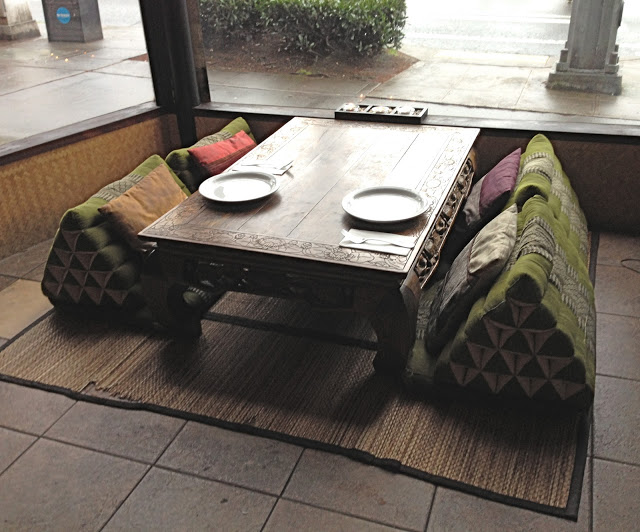 About a year ago we found
. Although we do not frequent it enough to be considered regulars, we thoroughly enjoy their consistently flavorful food and extended business hours. Our first time eating there I was excited to sit on the floor in the window and eat. When I asked our server if we could sit there, he took one look at my husband and said something about how he was too tall. Darn it! I think that is the first time that having a tall husband has ever been a detriment.
We love ourselves some delicious Thai food. May I recommend the Beef Salad and the Pad See Ew.