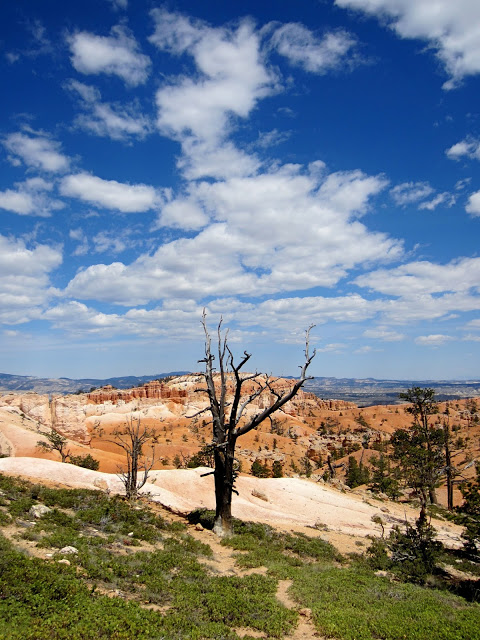 is a fantastic place for easy hikes, beautiful rock formations, hoodoos and glorious blue skies. What I did not realize until I started researching our trip was how Bryce Canyon is a series of horseshoe-shaped amphitheaters, I always pictured in my mind one large canyon. As the sun intermittently went behind clouds, the color of the landscape changed throughout the day.
A couple of our favorite hikes were:
, and
.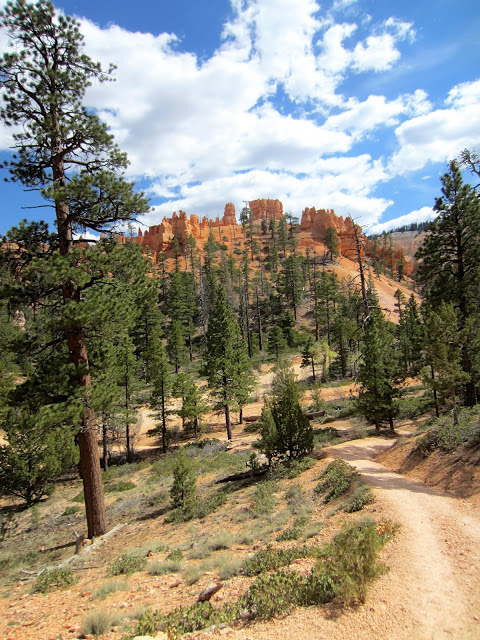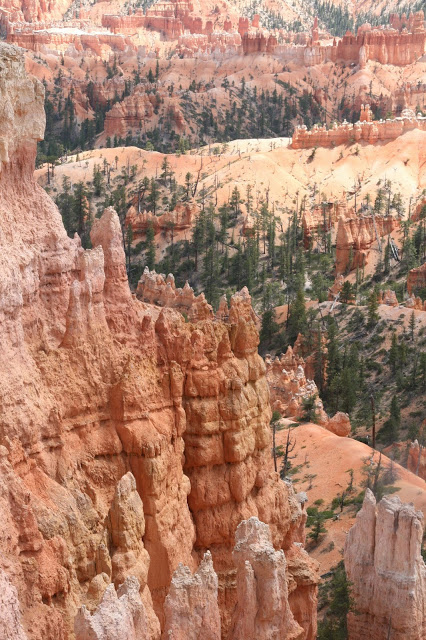 The hoodoos are pure magic! It is not until you are up close that you realize how fragile they are.