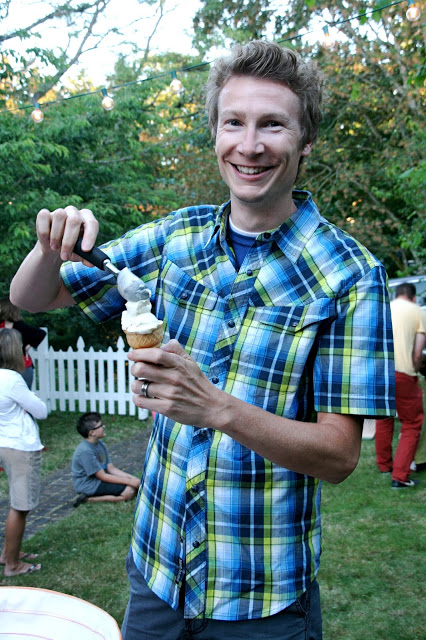 This year for our fourth annual Ice Cream Social we teamed up with Snoqualmie Ice Cream. We were spoiled with an array of unique flavors from Honey Cinnamon to French Lavender and Blueberry Cheesecake. The custards and ice creams were delicious by themselves, but just for the fun of it we offered toppings galore. There were caramels, hot fudge, sprinkles, crumbled cookies, marshmallows and fruit just to name a few.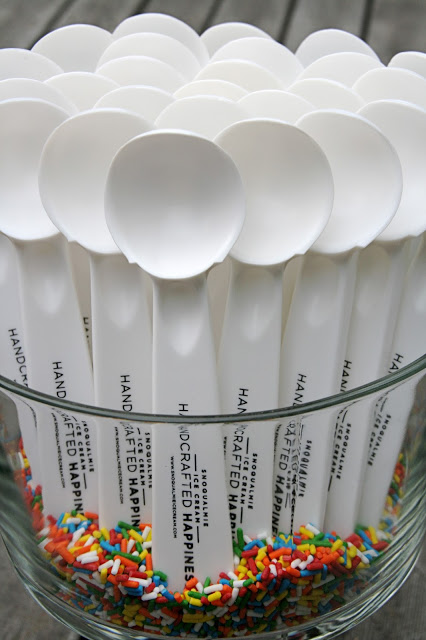 Snoqualmie Ice Cream was generous enough to provide everyone with their own ice cream scoop.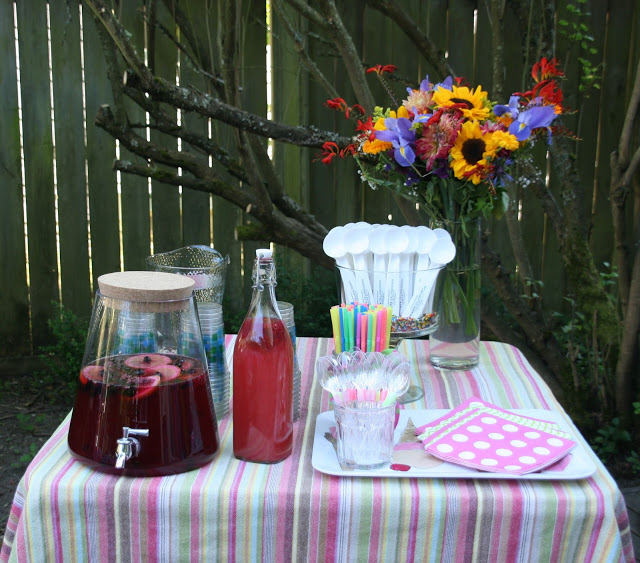 This year I was extra adventurous and made my own infused lemonade, Blueberry Lavender.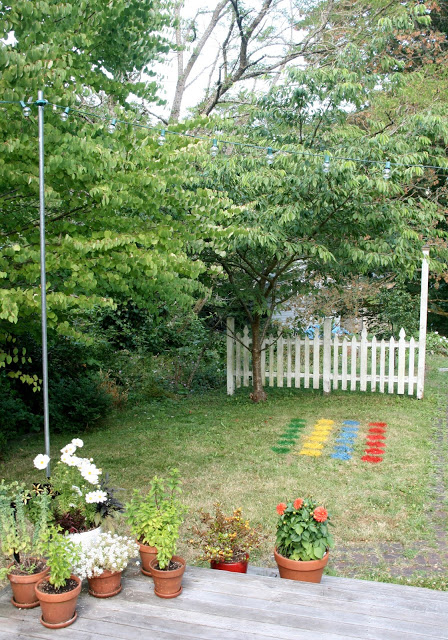 I was most excited for my lawn version of Twister, it was a big hit with the little kids.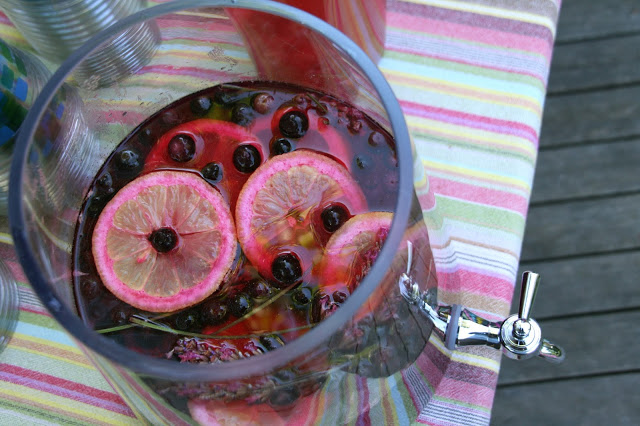 Bluberry Lavender Lemonade, made with fresh lavender from our yard.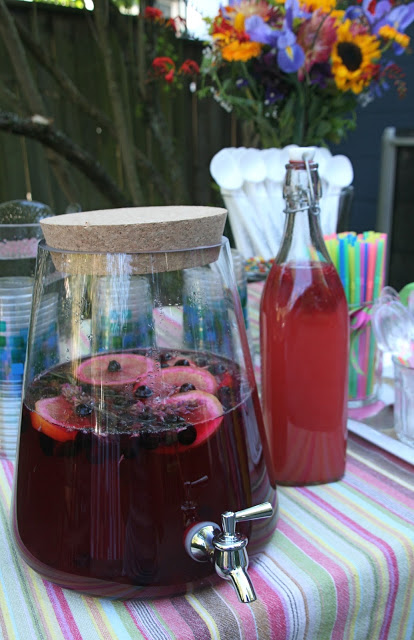 I finally decided to splurge and buy the drink dispenser I have been wanting for a long time.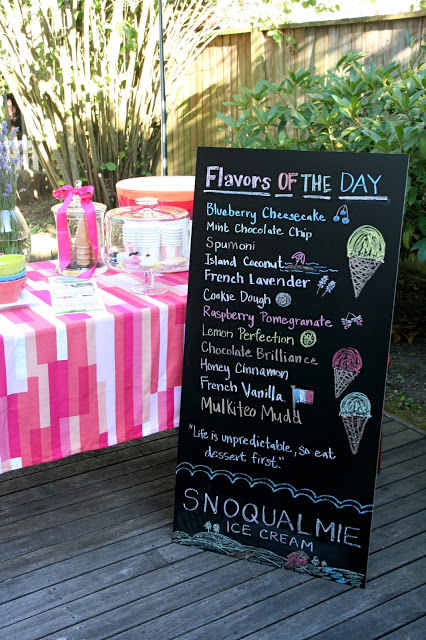 At the last minute I decided to create a chalkboard sign with all the ice cream flavors. I am so happy I decided to do this because it made it much easier than having to list them all off again and again to each person.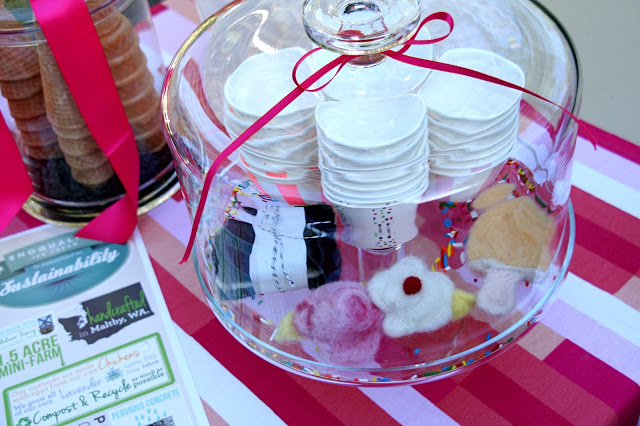 In order to give the plain white ice cream cups a bit of pizazz I decorated them with strips of washi tape. And those adorable ice cream inspired felt creations, the Assemble Shop girls were the masterminds behind them.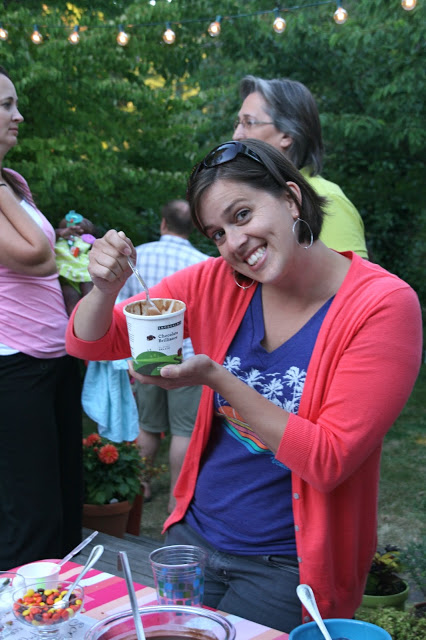 When we got to the tail end of a flavor, we gave the last person the option of eating right out of the carton. This way there was room for plenty of toppings!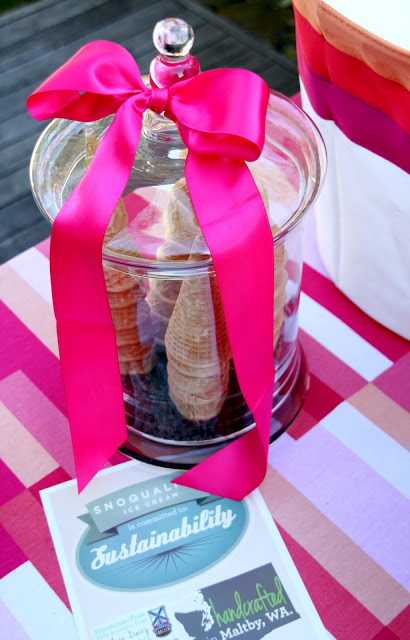 We had sugar cone, cake cone or cups as options.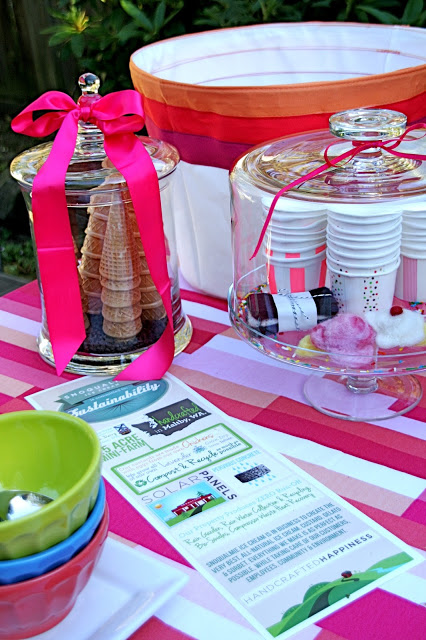 The girls from Assemble Shop, were kind enough to make these delicious looking felted ice cream items.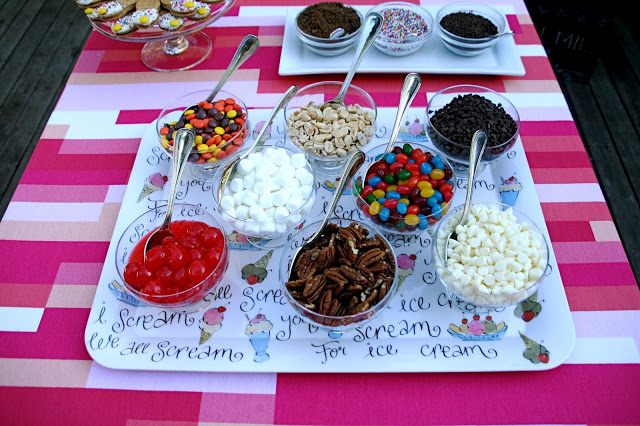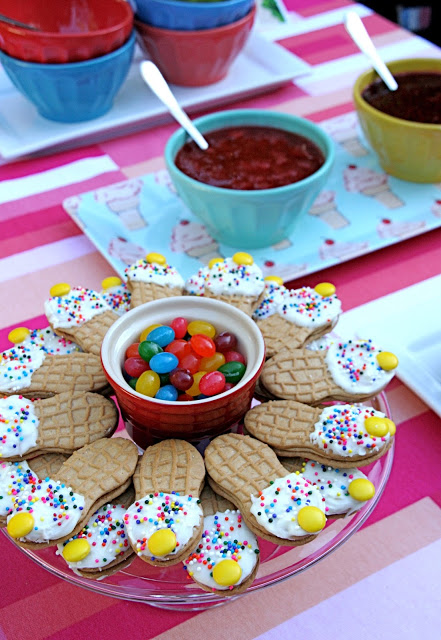 I first saw these Nutter Butter cookies on Pinterest and thought they would be perfect to make for our party. They were simple enough to make and added a festive addition to the party.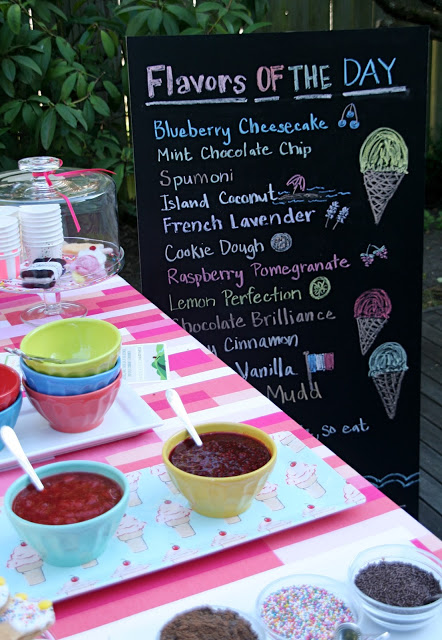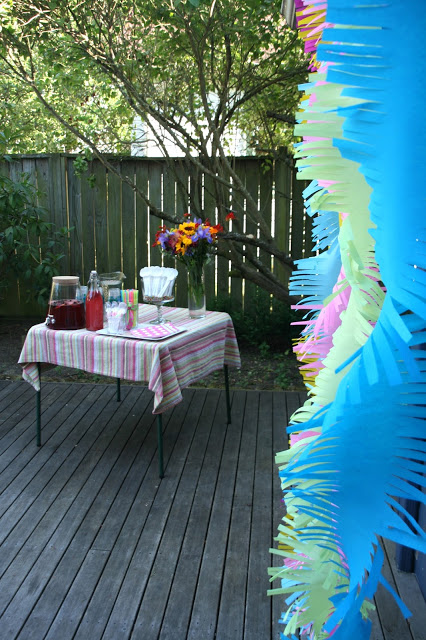 This giant fringe acted as a photo back drop for our guests. Next time I would make a sign notifying my guests of this.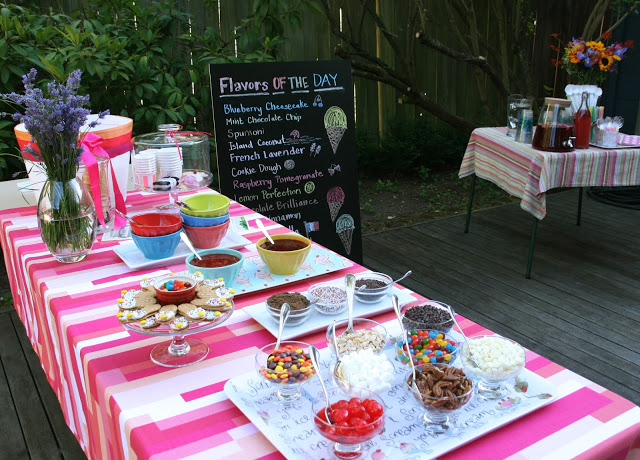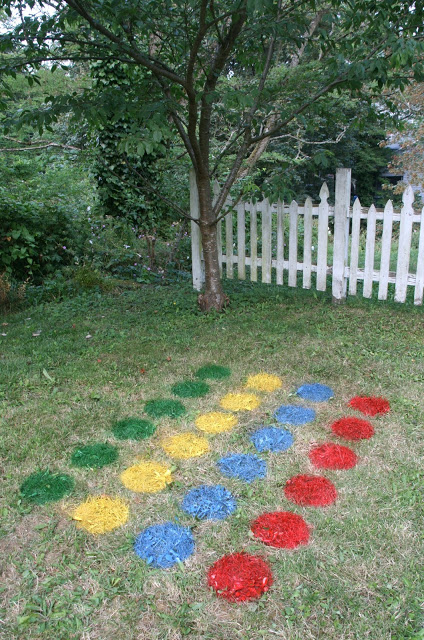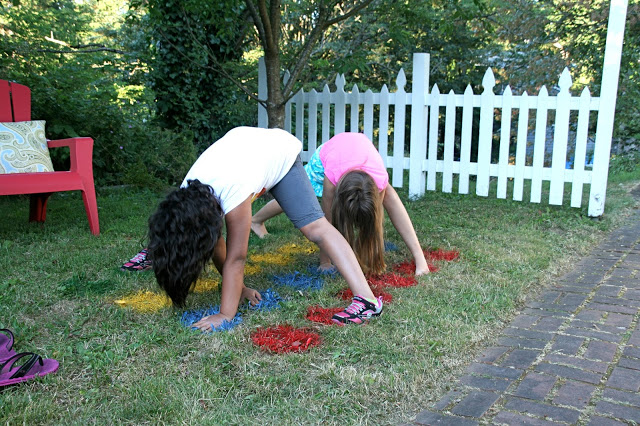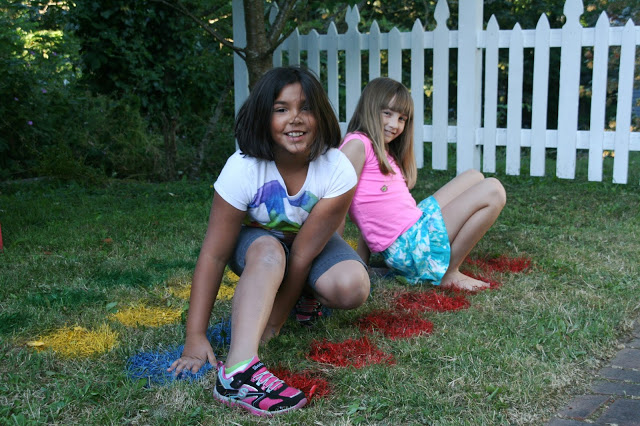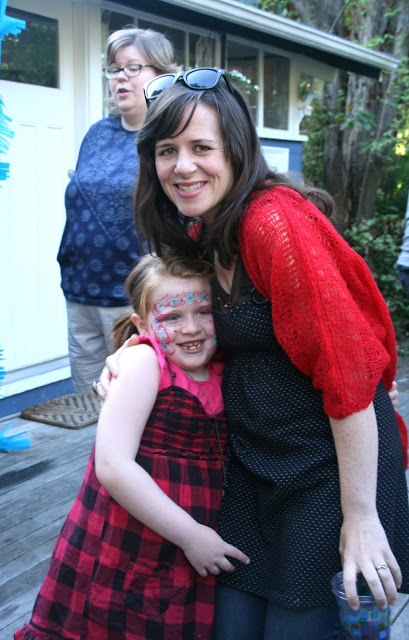 Although we did not offer face painting, one little guest came adorned with her own. I am filing this away as a good idea for next year.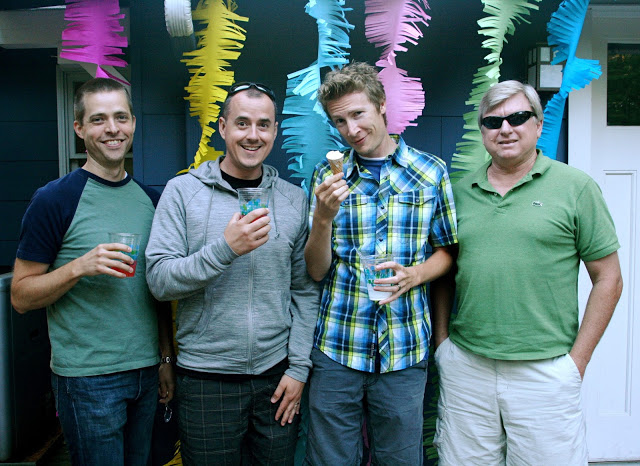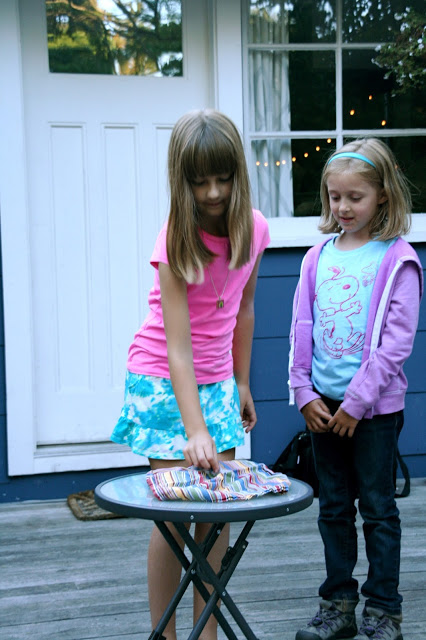 Aside from the ice cream, the biggest highlight of the party were the magic tricks performed by nieces. They are gusty ladies because I am not sure if I would have been brave enough to do so when I was their age.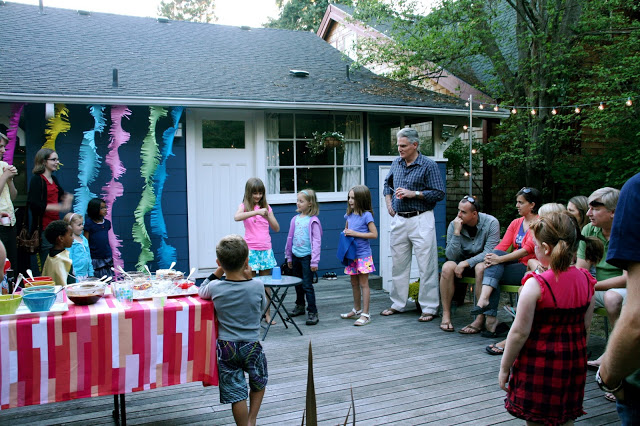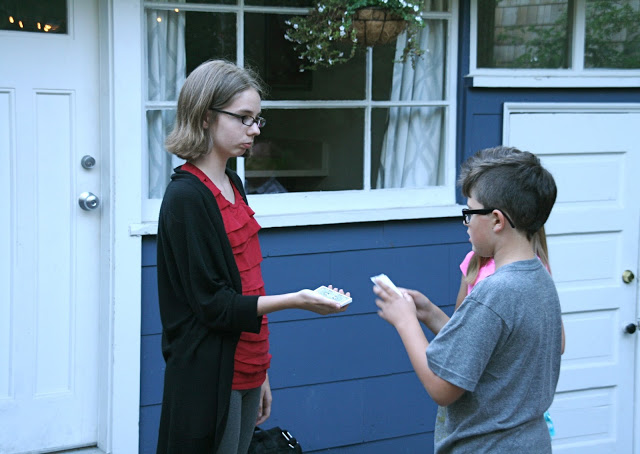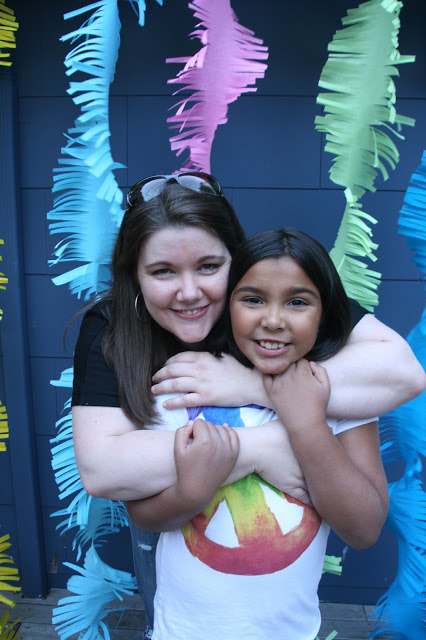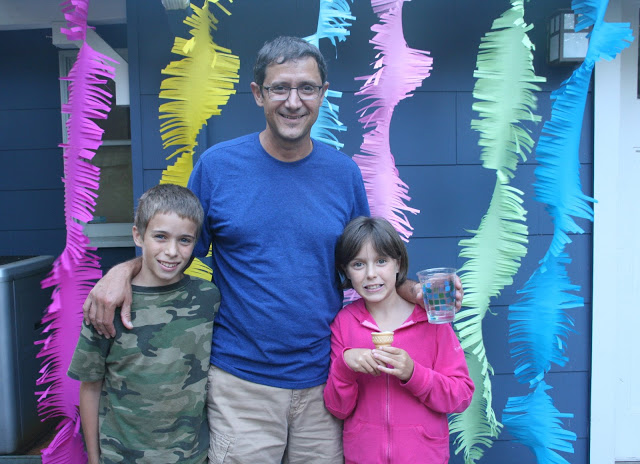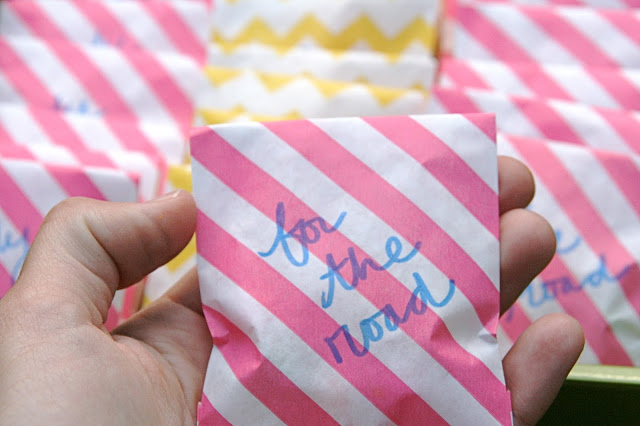 And what would a party be with treat bags. I found these mini striped bags and knew they would be just the thing for a little take home treat. I labeled them either "for the road" or "goody goody" for a little variety.