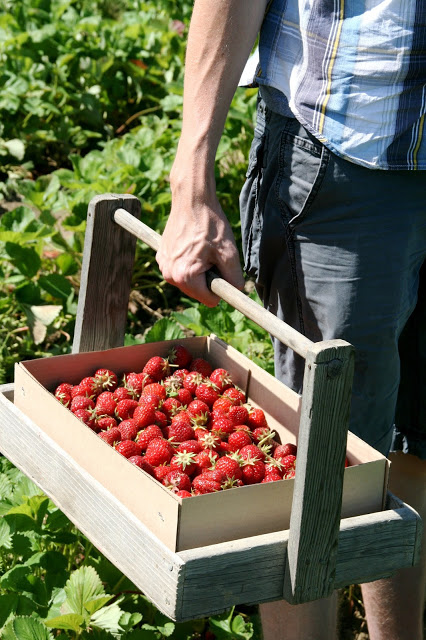 Harvold's has been my family's long time favorite place for berry picking. Unlike many farms, they forgo the additional merchandise and instead focus solely on the berries and their quality. I remember learning how to pick berries at a very young age and eating more than my fair share of those berries while in the field. Amazingly enough, this was Cameron's very first time ever picking berries. Despite the soaring temperatures, he was driven and focus, with his head down picking I knew he meant business.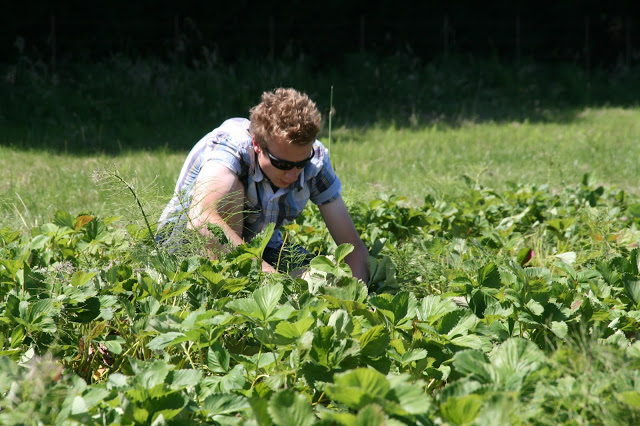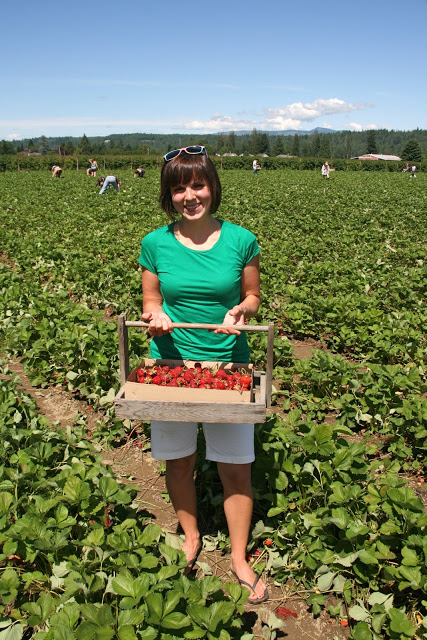 You wouldn't think after years of picking that I would make a rookie mistake like wearing white shorts, but we sort of ended up here on a whim.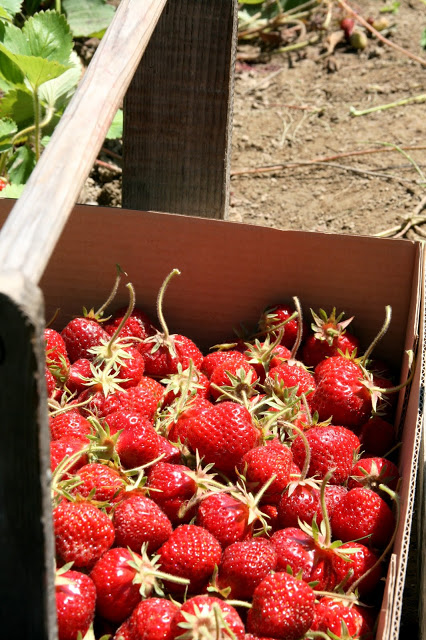 Nothing beats berries straight from the patch.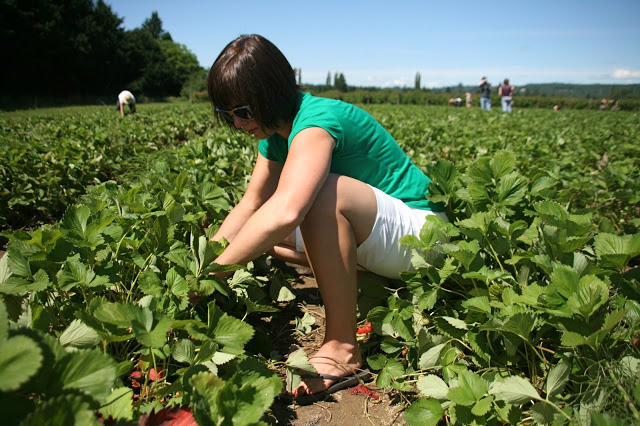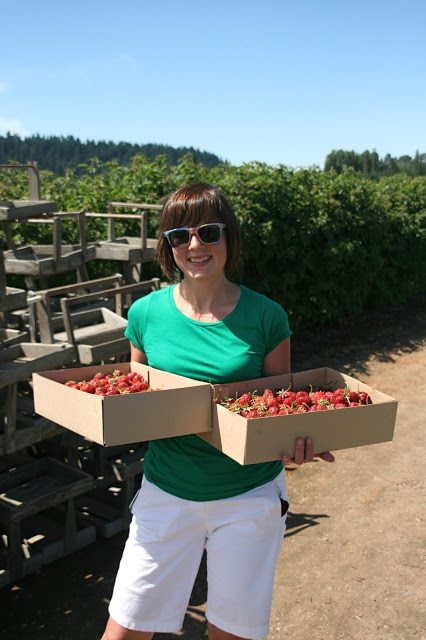 In the end, we picked sixteen pounds of strawberries. It was quite the challenge to consume that many berries before they go bad, so we ended up freezing some to enjoy later. I may or may not have picked more than a certain someone, but that is neither here nor there.
Do you have a favorite place to go berry picking?