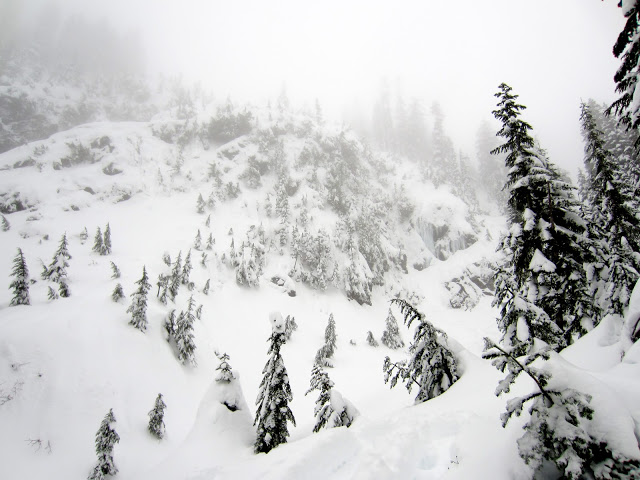 The holidays are a wonderful time of year, but add in lots of family traditions and it makes it all the more enjoyable. Every year the weekend after Thanksgiving we go snowshoeing, attend the Kirkland Tree Lighting and decorate our Christmas tree. I like to maintain a busy schedule, so all the holiday buzz is right up my alley.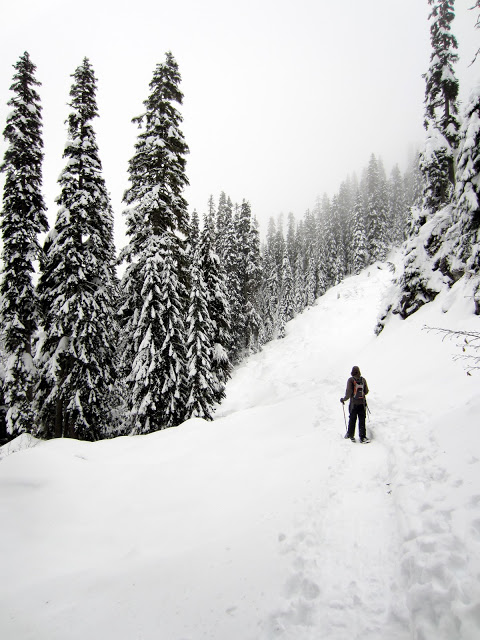 Snowshoeing on Saturday was wet and the snow was not that great. However, regardless of the weather the scenery is still something out of a Christmas movie.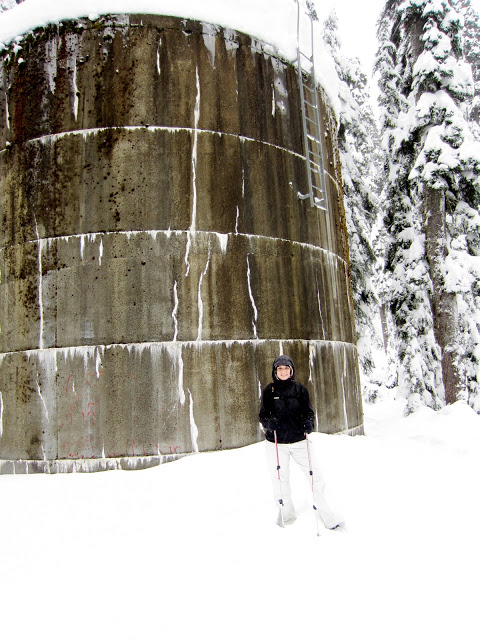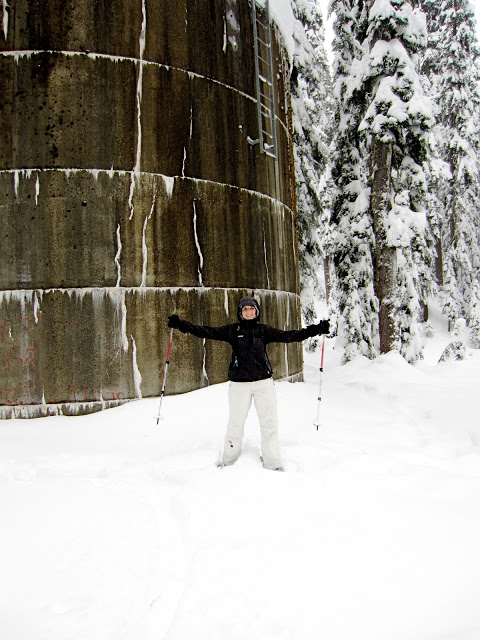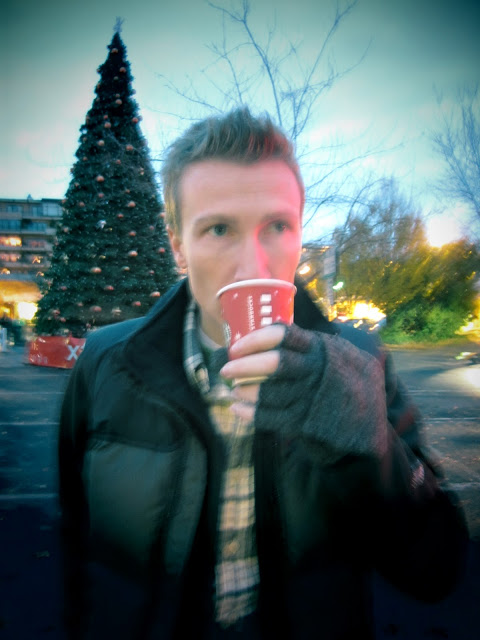 After snowshoeing we met up with my family for the Kirkland Tree Lighting. There was free hot cocoa and cider, free jingle bells and most importantly not a drop of rain to be seen anywhere.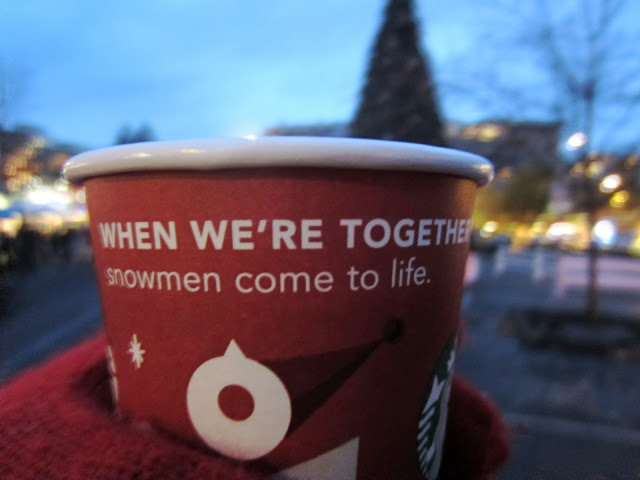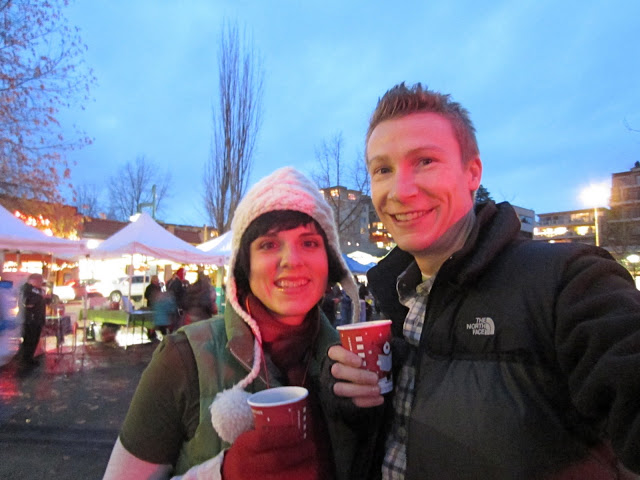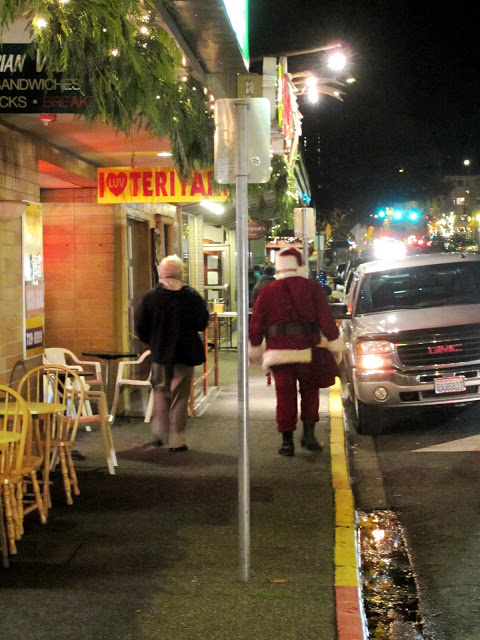 Our first Santa spotting of the season. Guess Santa likes to shop downtown Kirkland too.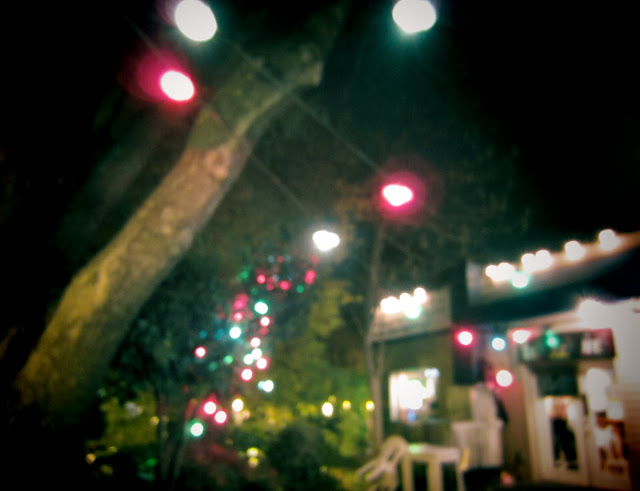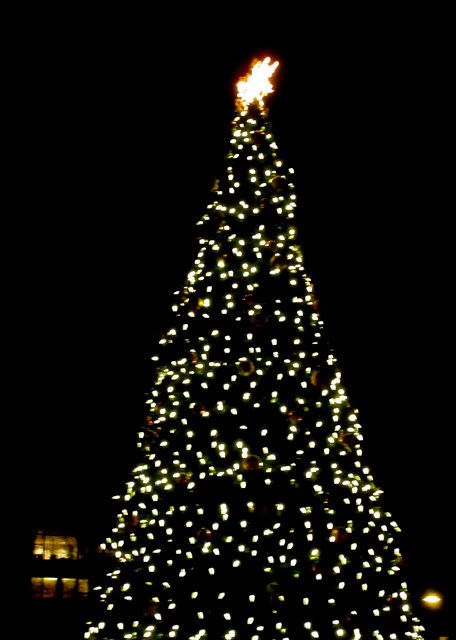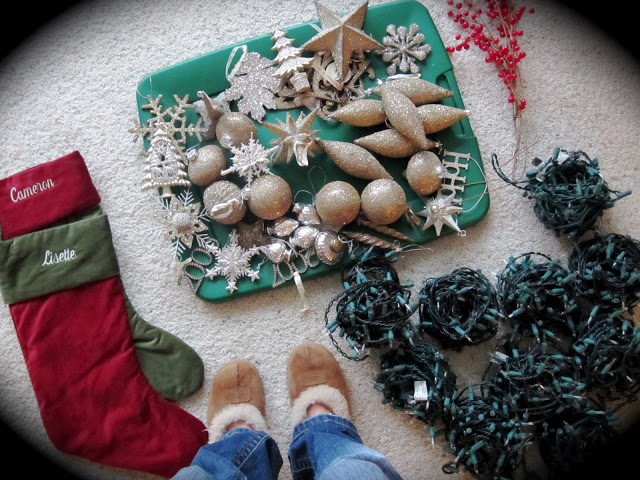 Getting ready to decorate the Christmas tree.