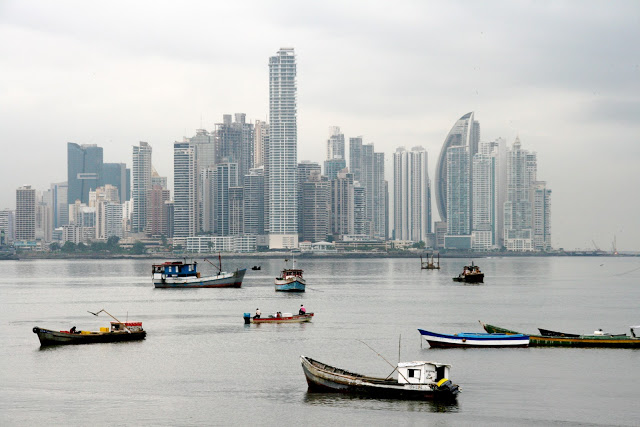 Panama is a dichotomy of old vs. new, old fishing boats with a backdrop of skyscrapers. I believe this picture represents Panama better than any description I could provide. Currently, Panama is experiencing unheard of growth and I cannot help but wonder how the long time residents are reacting to all of this. The skyscraper to the right which looks like a sail is the Trump Tower and where we called home for our time in Panama city. There was nothing third world about the place and a part of me felt guilty for my lack of the quintessential Panamanian experience.....then again maybe I just experienced a slice of the new Panama.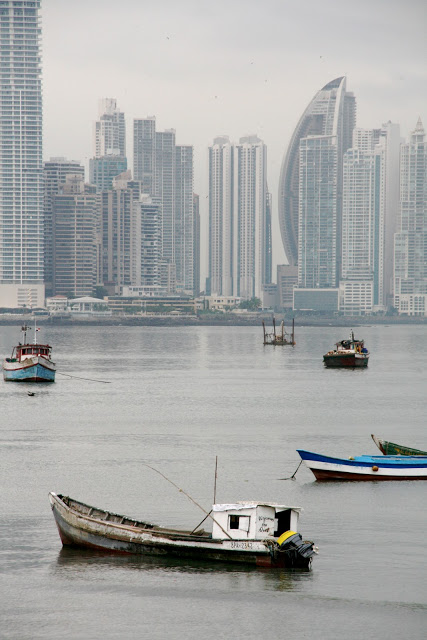 Trump Tower in the distance. The Hard Rock Hotel opened a week prior to our arrival.
At a quick glance, I could easily be somewhere in the states.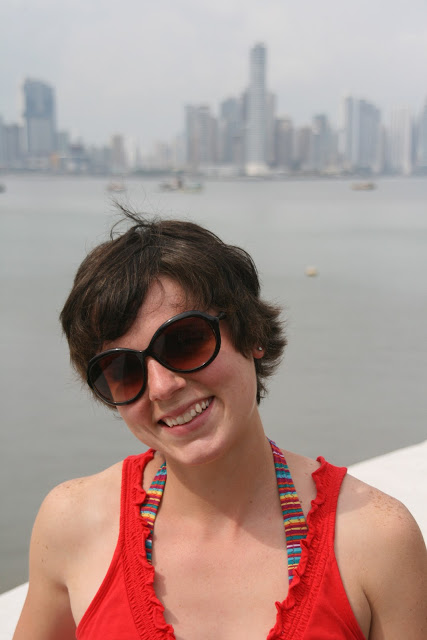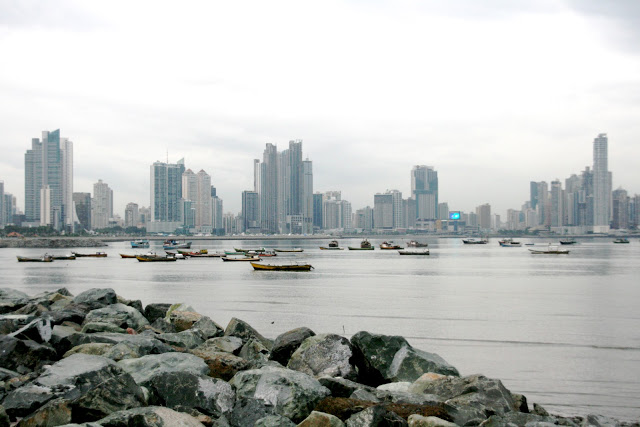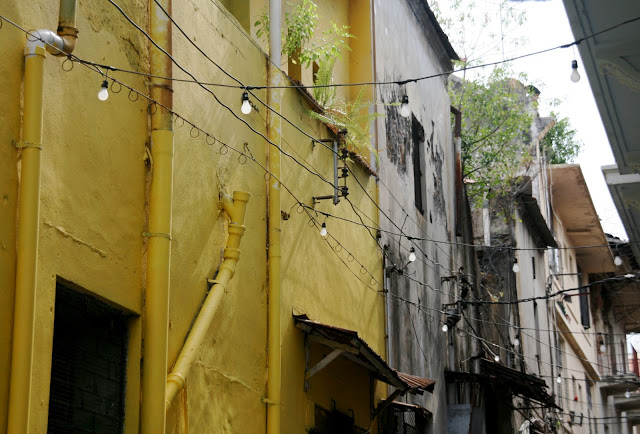 Casco Viejo, this area is a UNESCO site and home to the Presidential palace. I have never seen more police swarming an area, it was a bit unsettling having everyone around you with machine guns.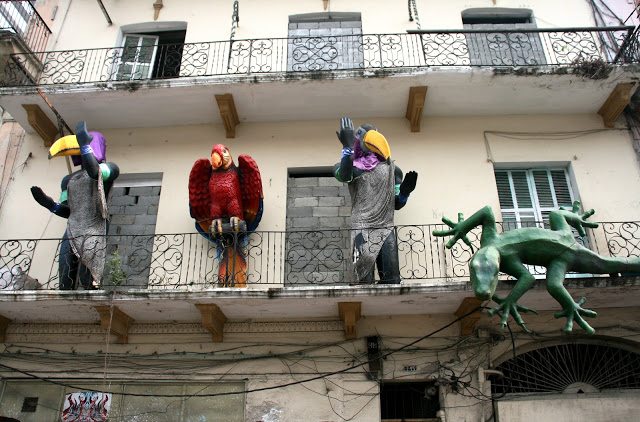 Completely random, but wonderful. Cameron captured this odd sight.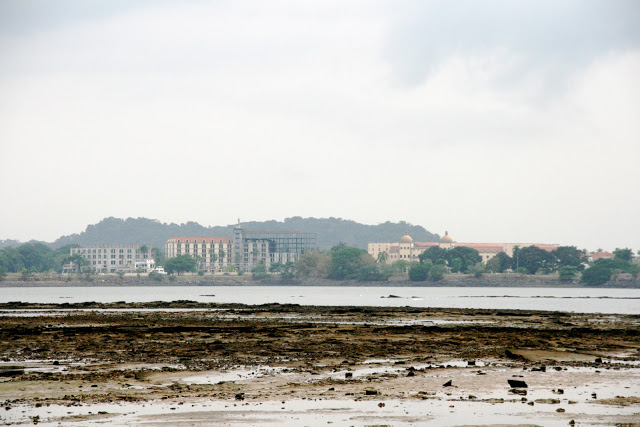 Near Panama city there are lots of mud flats, not sandy beaches.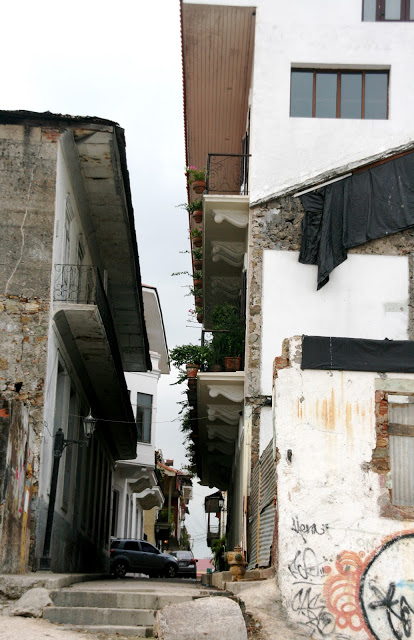 Restoration projects are in full force all around Casco Viejo.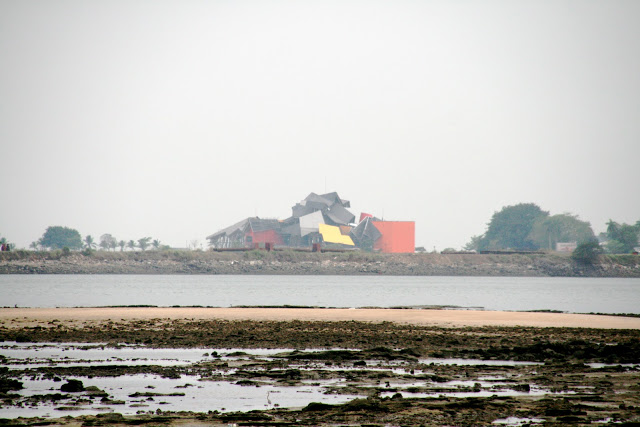 Does this architect's work look familiar? This museum was designed by Frank Gehry who also designed Seattle's EMP.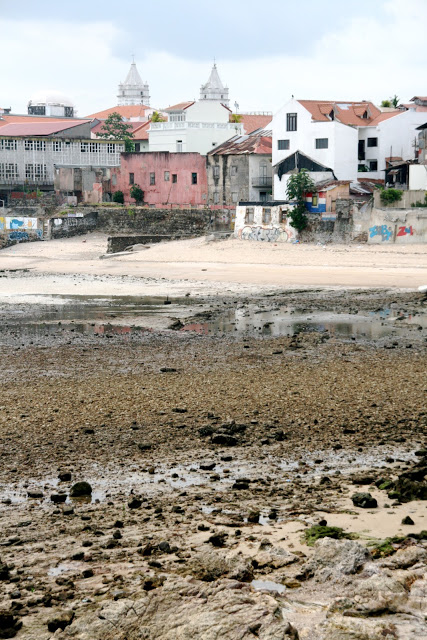 People with money are continuing to push out those without. In Casco Viejo, there are distinct streets you don't walk down. Times like these, reminded me of just how lucky and safe we are to live where we live.