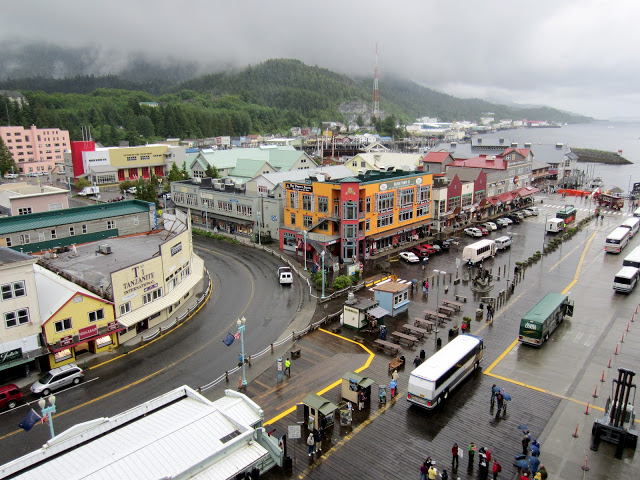 Our time in Ketchikan was spent walking along Creek Street, partaking in seafood, checking out totem poles, viewing loads of bald eagles and seaplanes take off and land and watching the Lumberjack Show. My friend's sister in law happens to live here and so we spent the afternoon driving around with her. The most surprising part to me was how mountainous the town was. I knew there would be mountains and lots of trees, but I would equate it to shoving Mt. Si directly behind Northbend.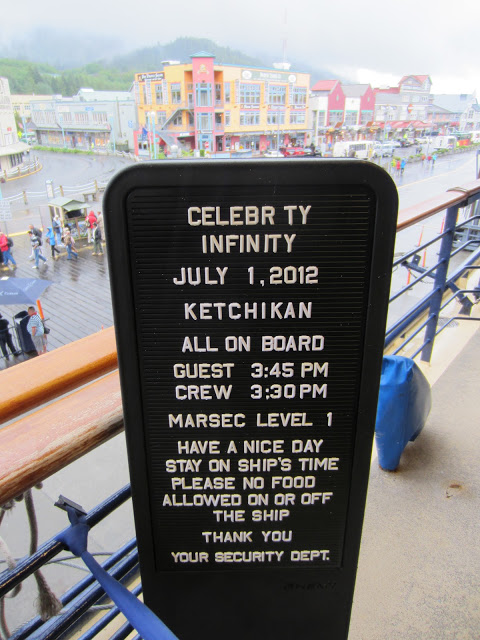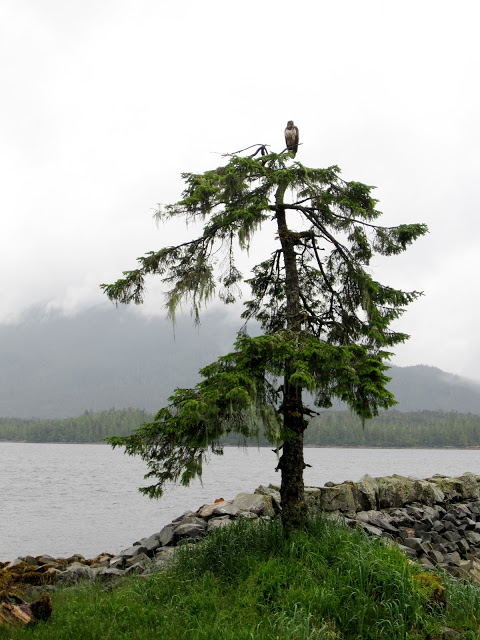 A juvenile bald eagle in the tree.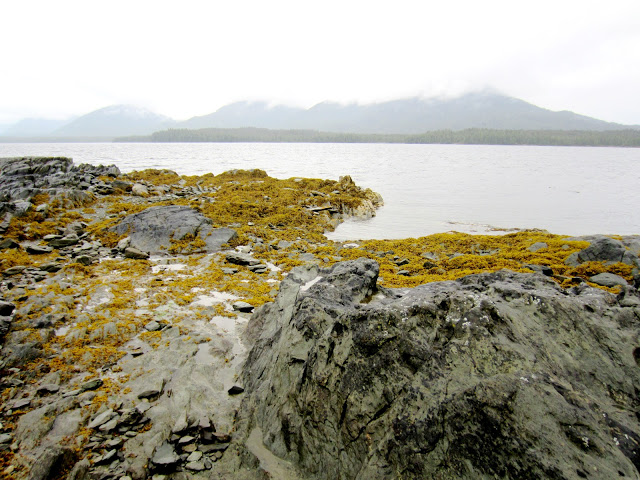 Many moments in Alaska reminded me of Iceland, predominately the glaciers, but also how unpopulated places were.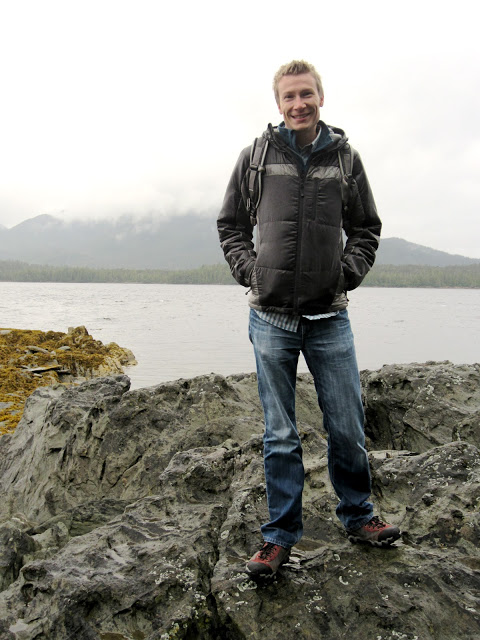 My trusty travel companion.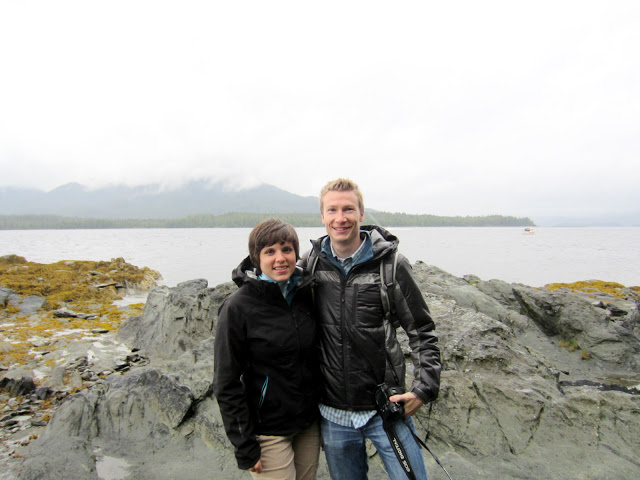 When you think of Summer, normally you do not think of fleece, waterproof jackets and temperature in the low 50s, but Ketchikan especially with the low lying clouds and rain had a certain calmness to it.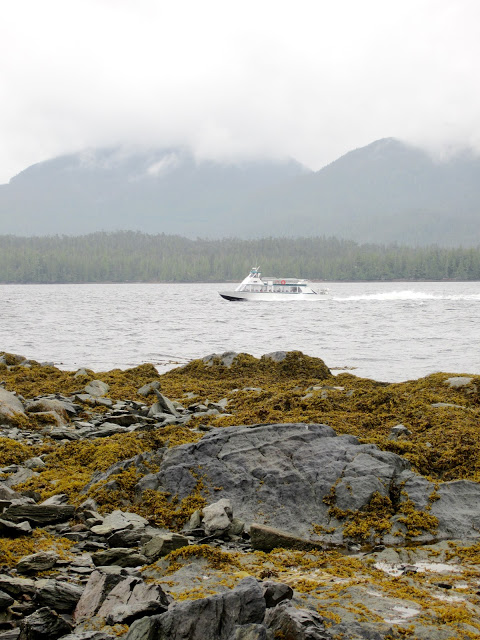 Transportation is all about boats and planes.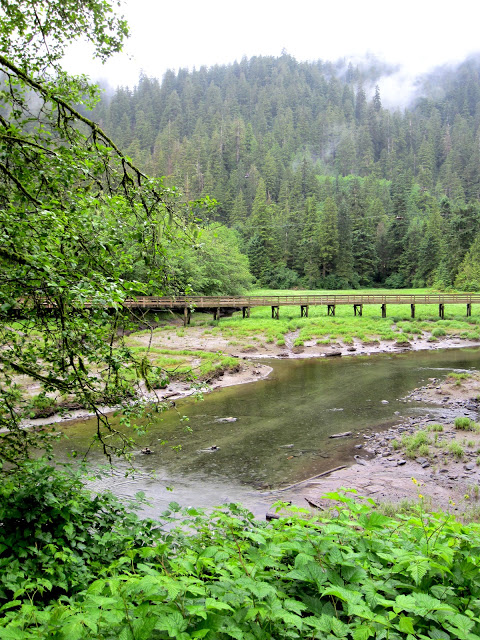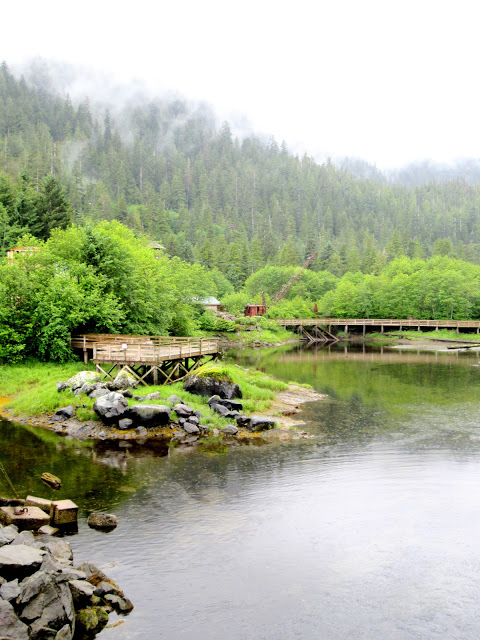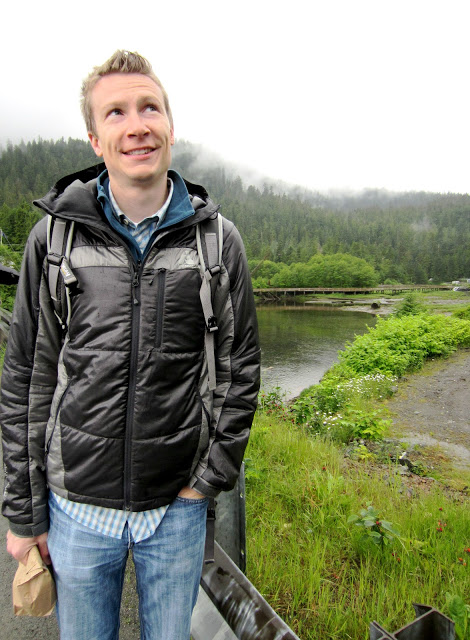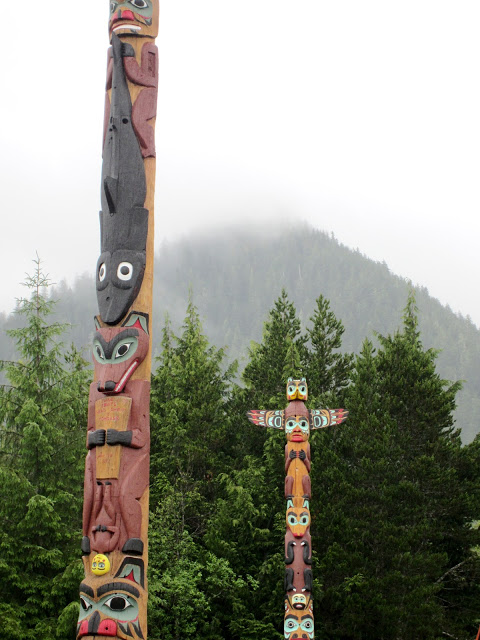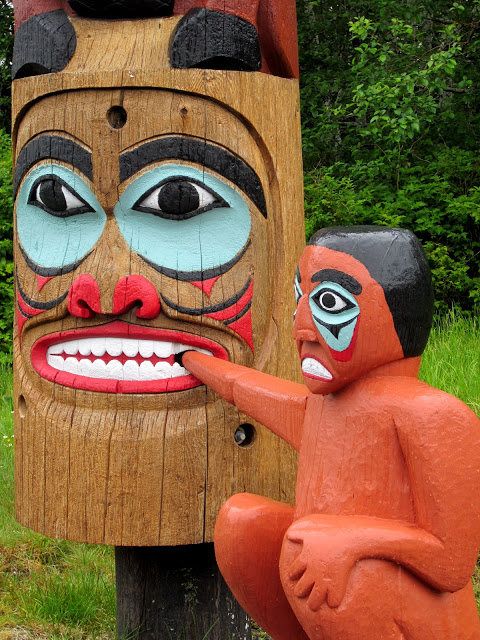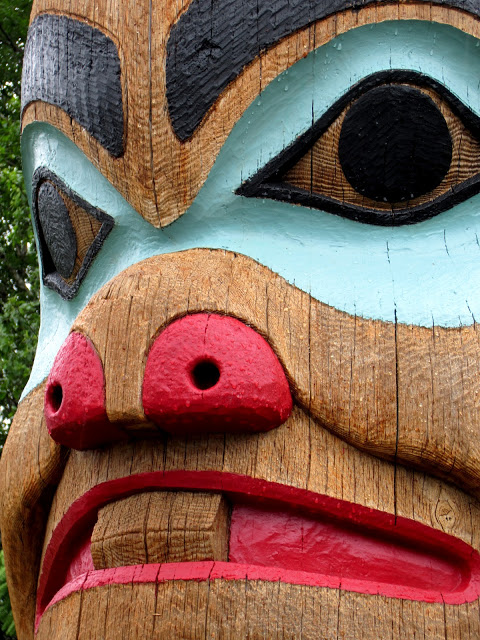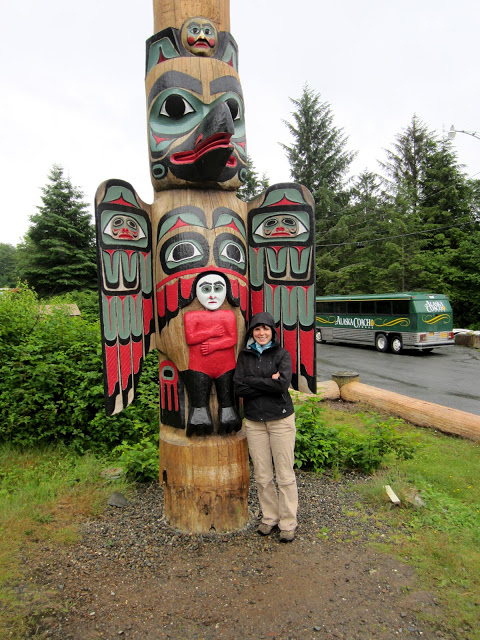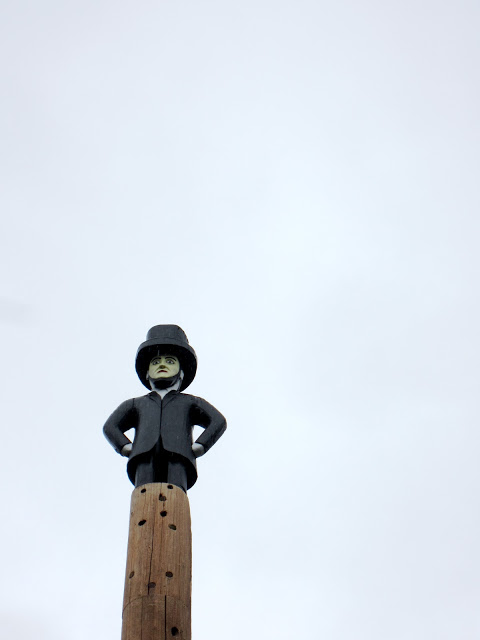 Good old honest Abe atop of totem pole.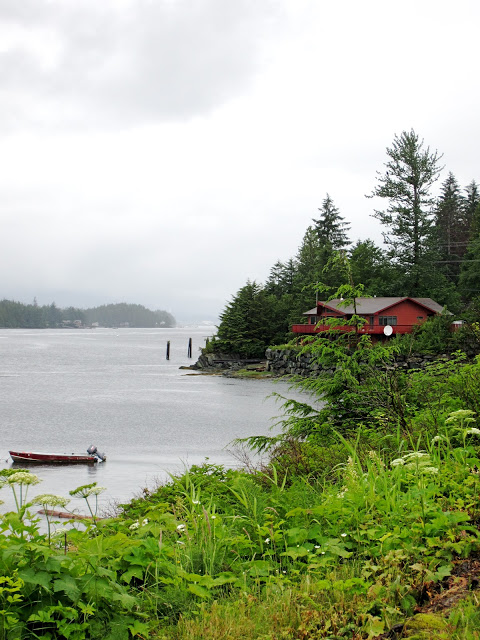 I saw so many houses in which I thought "hey, it would cool to live there"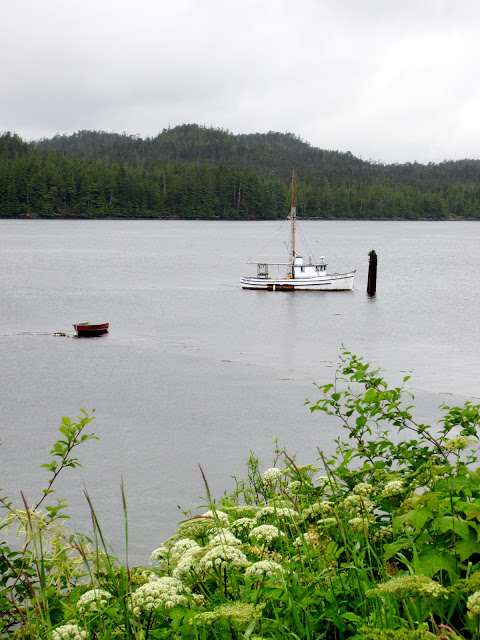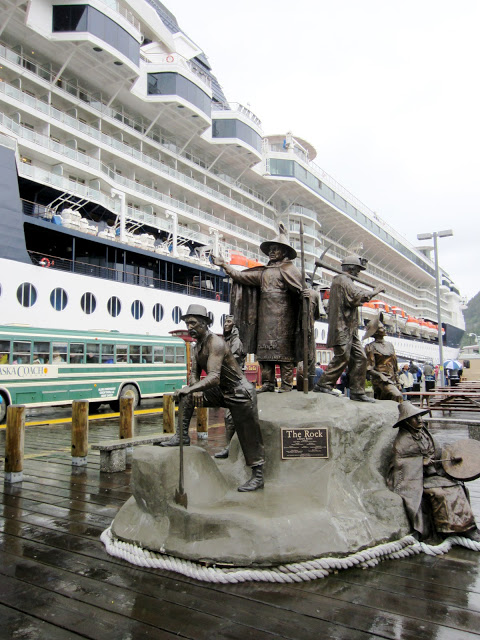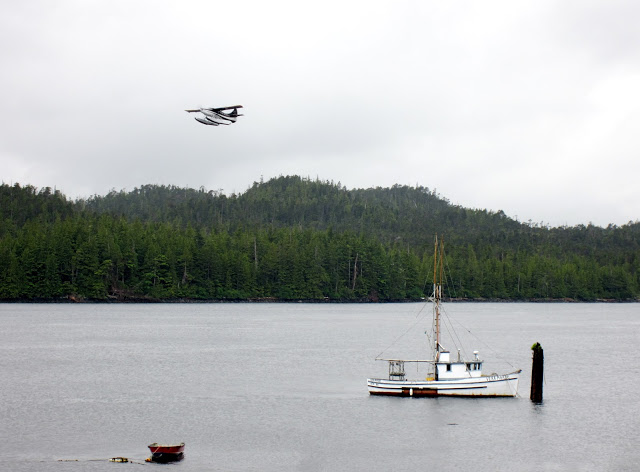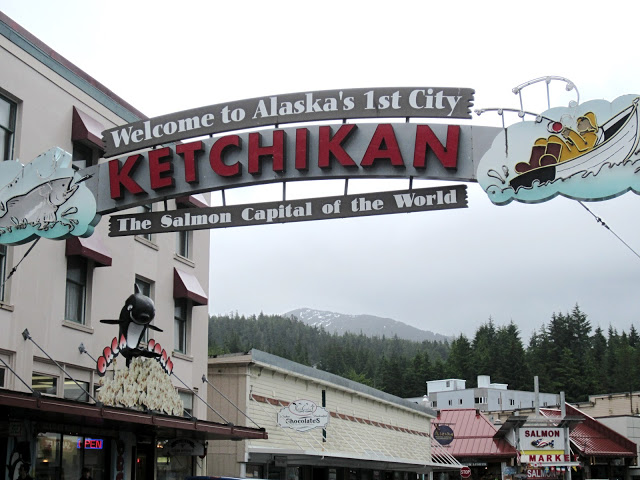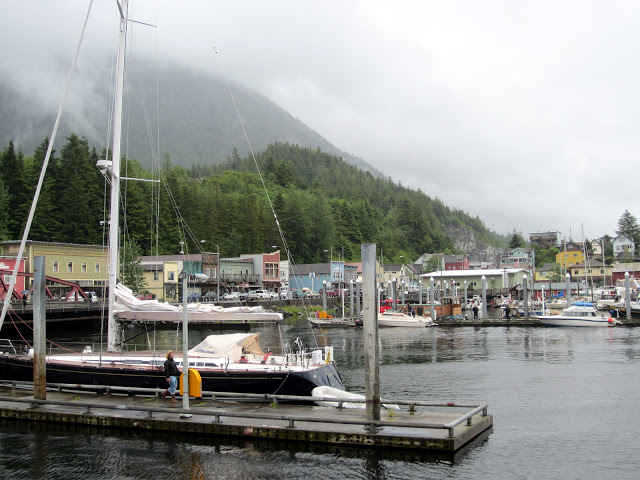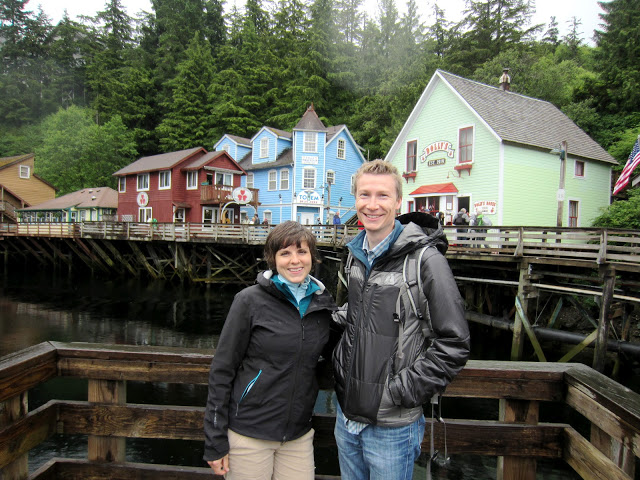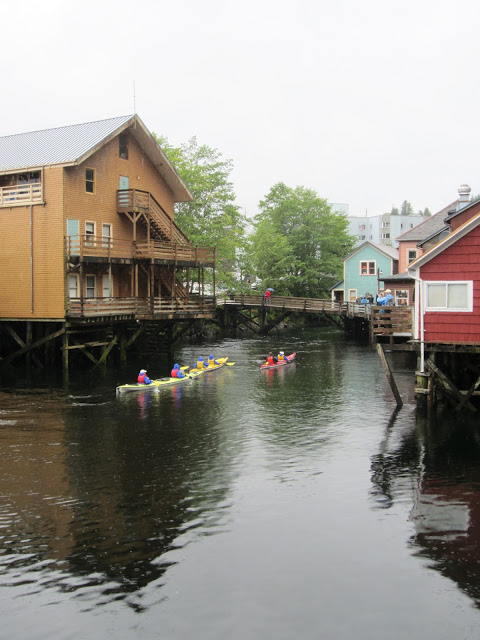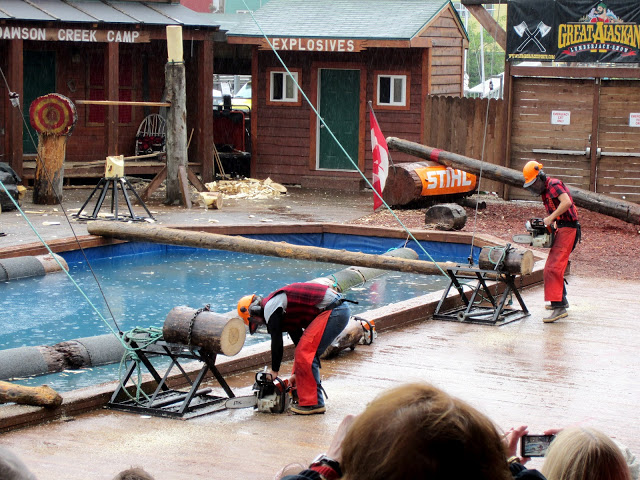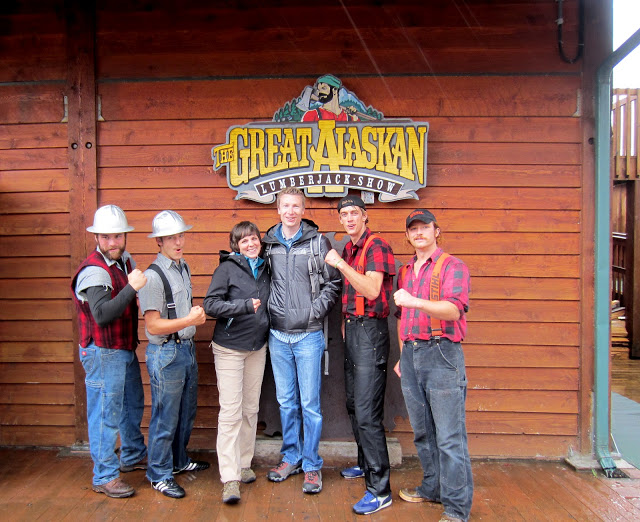 "Yo Ho" as they like to say.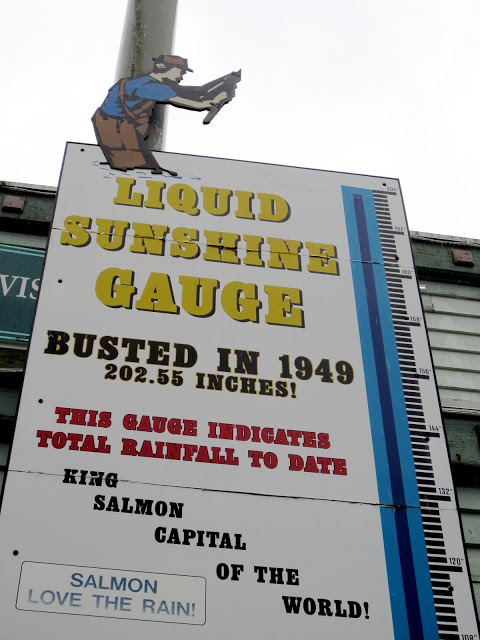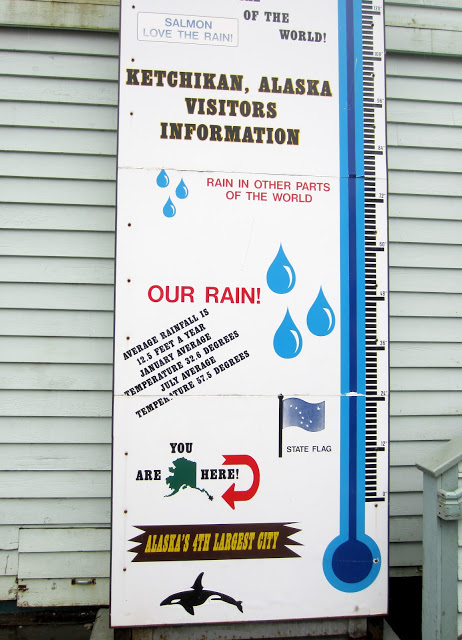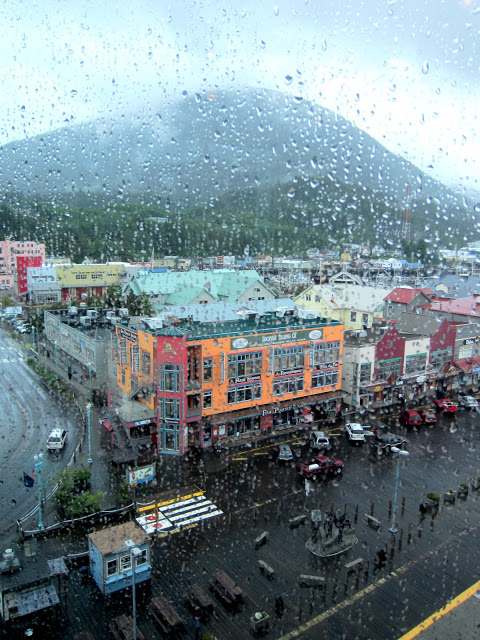 After a nice day in Ketchikan, back on the ship and off to our next destination, Juneau.