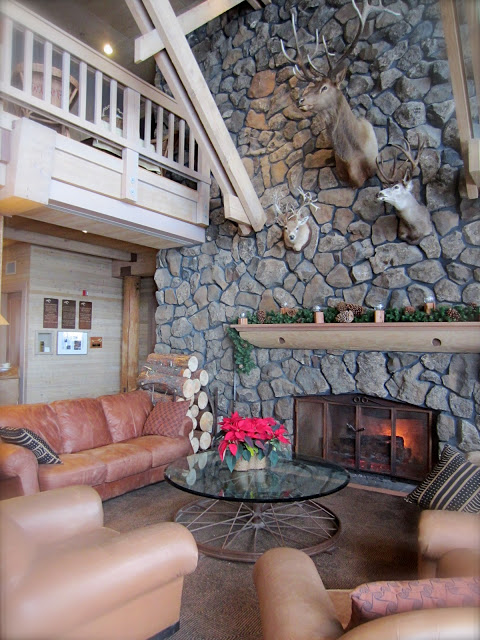 One day while we were in Winthrop, we took a day trip up to Sun Mountain Lodge. Although we had a great time sledding, going on a sleigh ride and eating lunch with a fantastic view at the end of the day we were content to return to the inn. Sun Mountain Lodge is great for families, but it is also the most crowded destination in all the Methow Valley.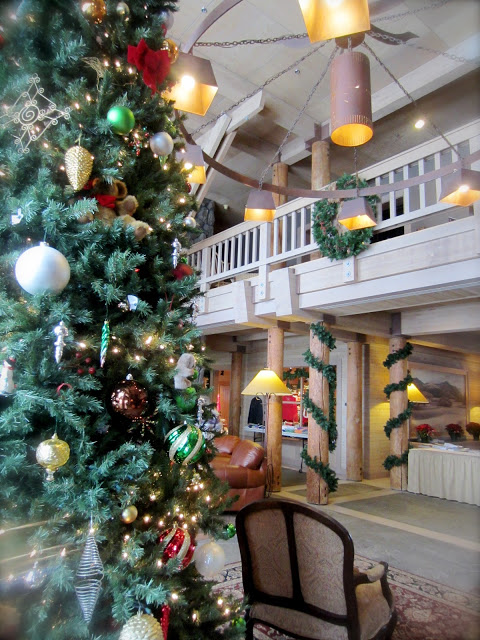 Gigantic fireplaces, Christmas decorations galore and moderately helpful staff comprised the Sun Mountain Lodge experience.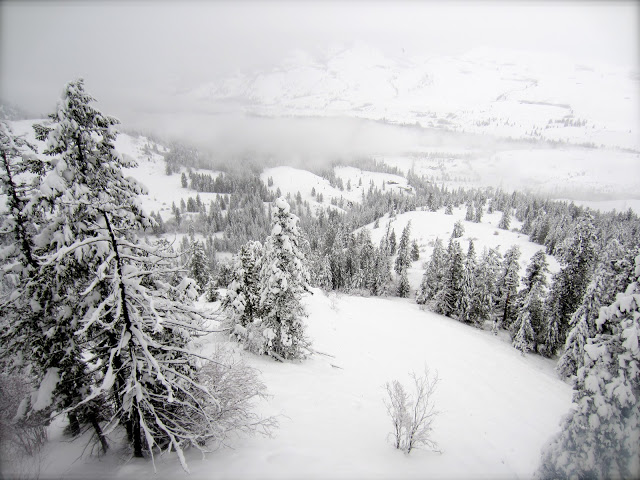 The property has great views and loads of trails.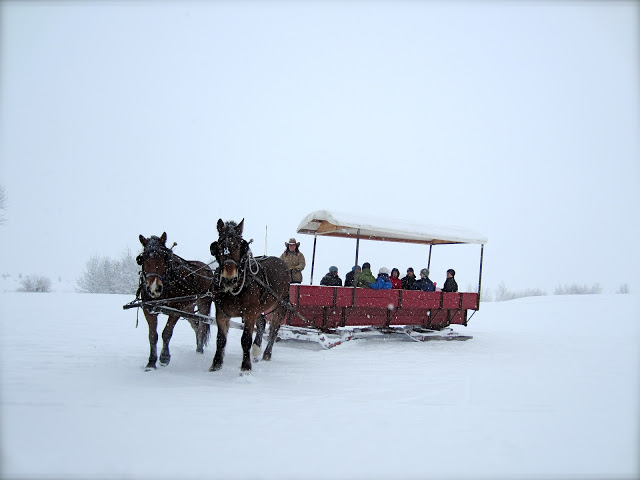 The sleigh ride by "Red" was the most memorable experience of the day. She was the most talkative and cheerful cowgirl I have ever encountered. I made a mental note to smile more because of meeting her.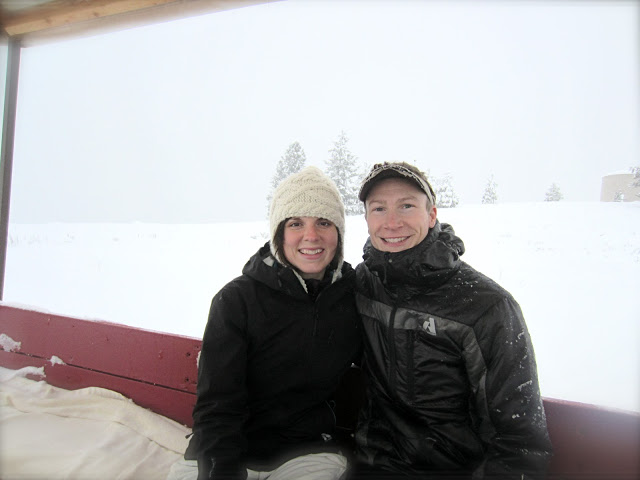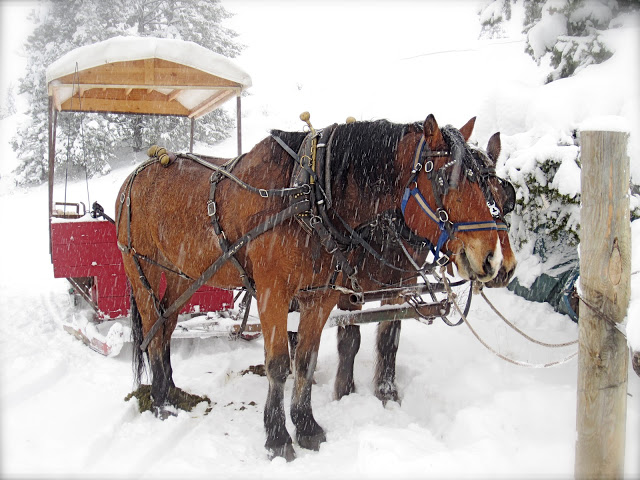 Tiny and Dawson, our trusty sleigh ride companions.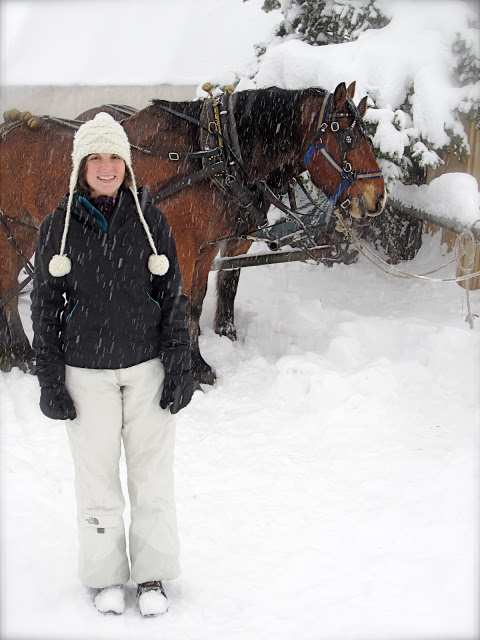 Almost the entire time we were in Winthrop it dumped snow. The first night we arrived it snowed a foot.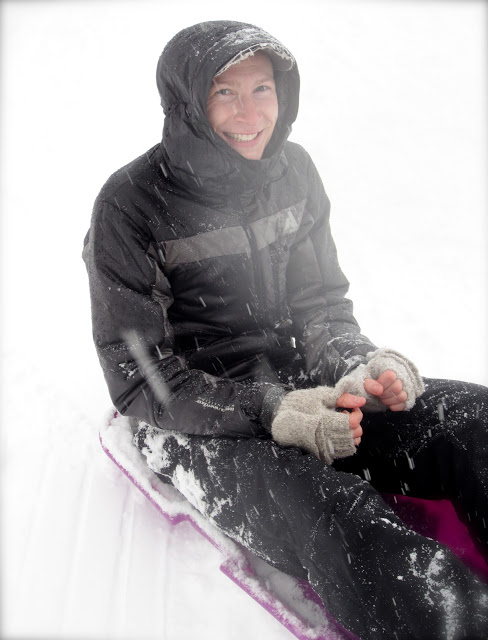 Sledding just makes you feel like a kid again.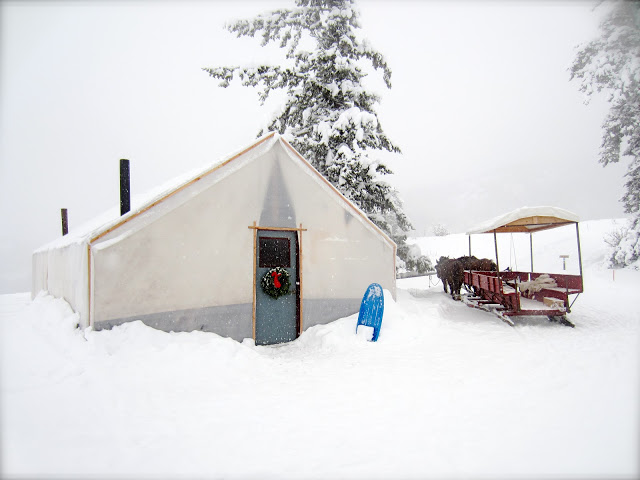 The perfect hot cocoa retreat after sledding.