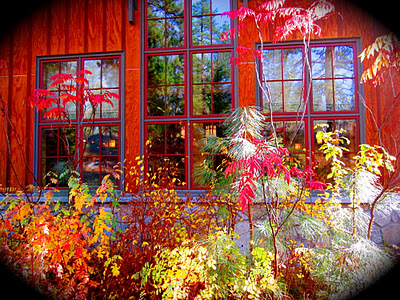 We took off early Friday afternoon and headed over to The Sleeping Lady Lodge. Around the same time last year we stayed here and not only adored the cottages, but the beautiful grounds and the delicious gourmet food they served. Fall was finally in full force and for a moment I thought I was in New England.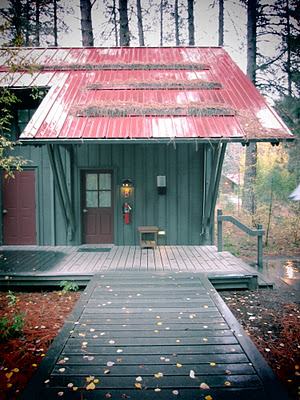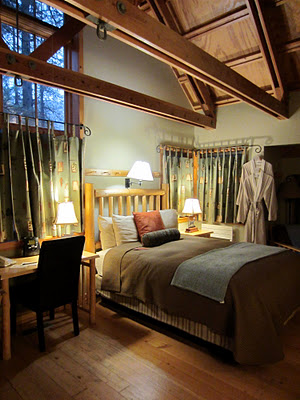 The rooms were cozy and do not have televisions.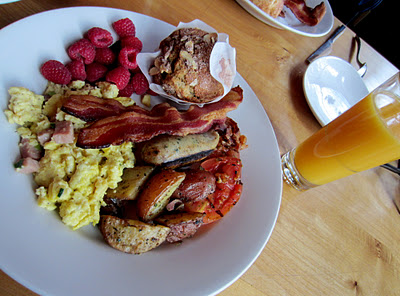 Both dinner and breakfast were gourmet buffets. This is what I call a true hiker's breakfast. If you are lucky, you do not get hungry until dinnertime.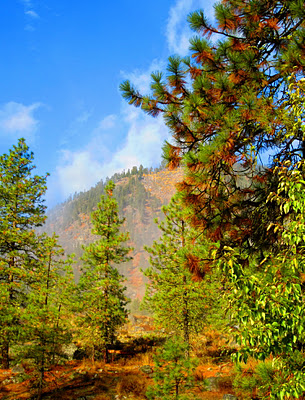 The morning fog, gave way to glorious blue skies.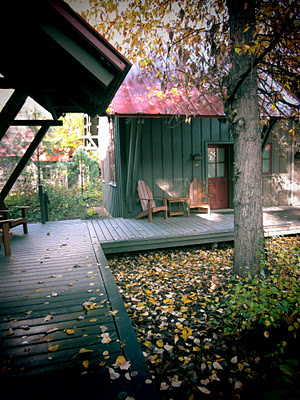 The individual cabins have a certain charm to them, but then again anything surrounded by fallen leaves does.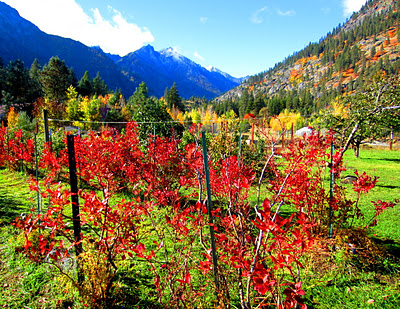 The organic garden, with the sleeping lady in the background. (Do you see her lying down on the mountain?)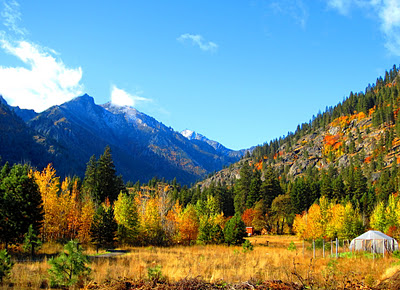 I certainly would not mind having this for my backyard.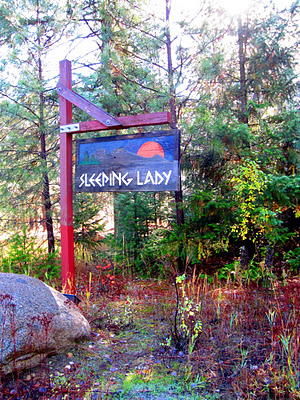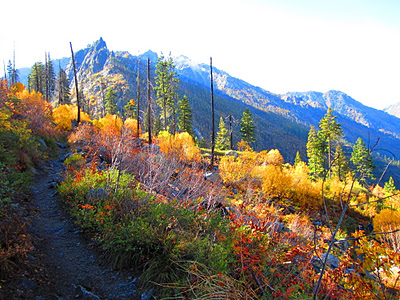 We were stunned to find the trailhead to one of our favorite hikes almost completely vacant. It was a cold and clear day and as we got higher the ground was even frozen. Winter is definitely on the heels of Autumn. I cannot wait to trade in my hiking shoes for snowshoes.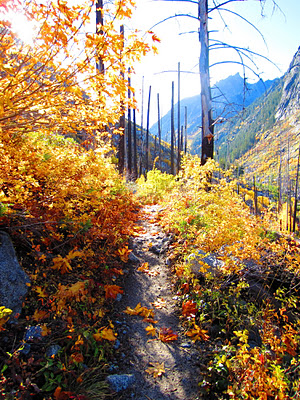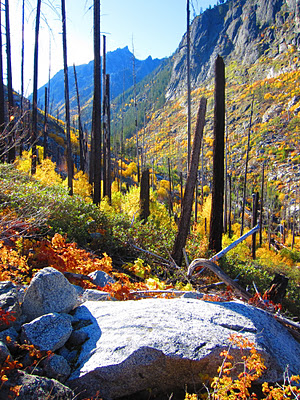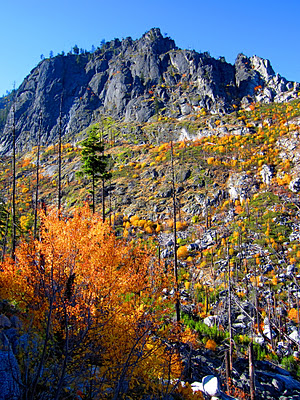 Every which way I turned there were oranges, golds and reds. I was in absolute heaven.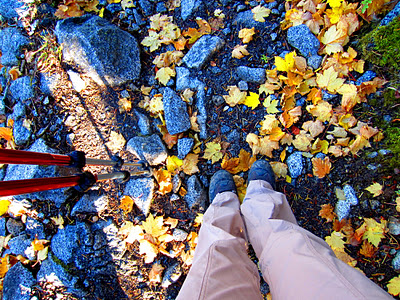 Walking on top of fallen leaves just makes me happy.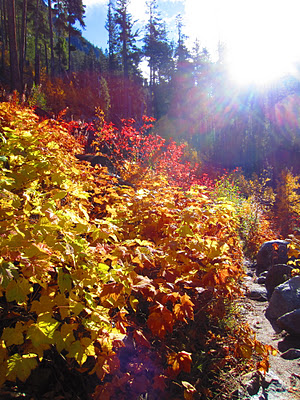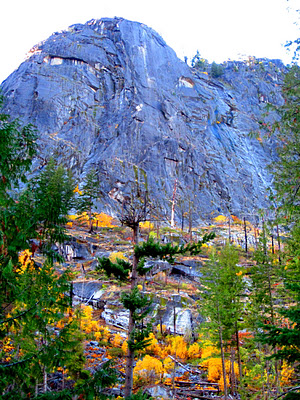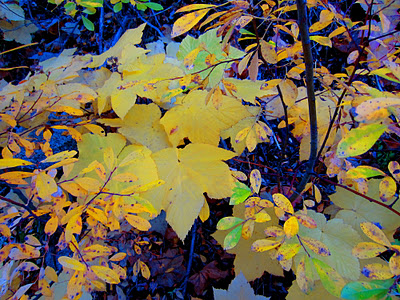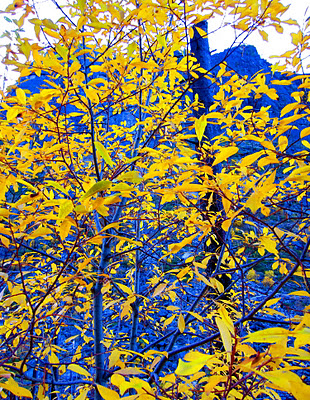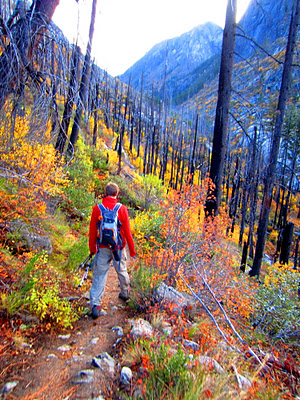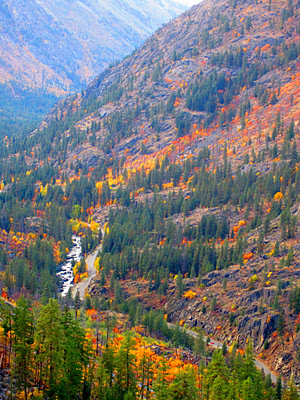 It was truly a spectacular day and one of the many reasons this is our preferred hiking area.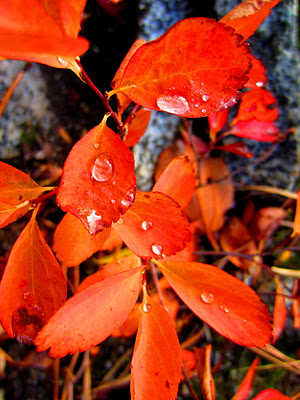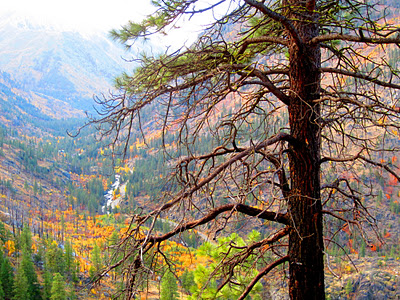 This view could be a painting.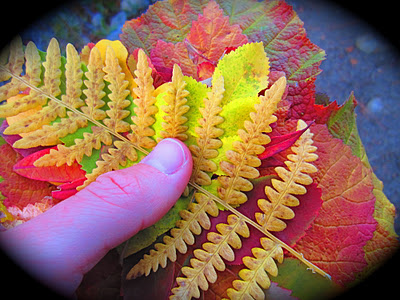 I even picked up a handful of souvenirs, I was able to press once I got home. The perfect weekend with the perfect guy.