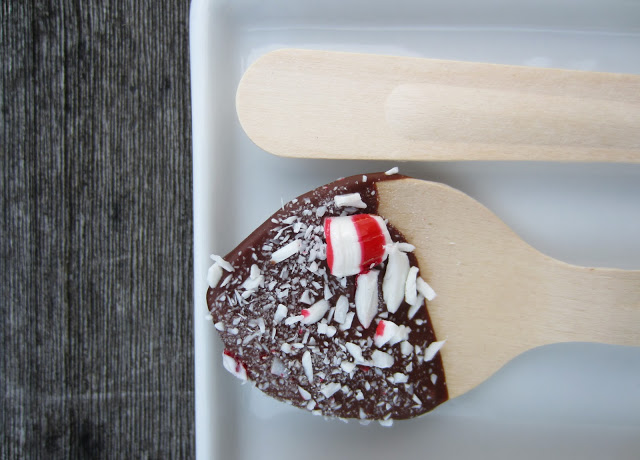 Chocolate covered spoons seems to be all the rage right now, so I thought I would try my hand at making my very own. All you need is the following:
1 package starlight mints
1 Hershey Bar
Package of Bambu spoons
Directions: Melt chocolate on stove, dip spoons in chocolate and then sprinkle with starlight mints.
Now you have a festive, easy to make gift to give this holiday season.