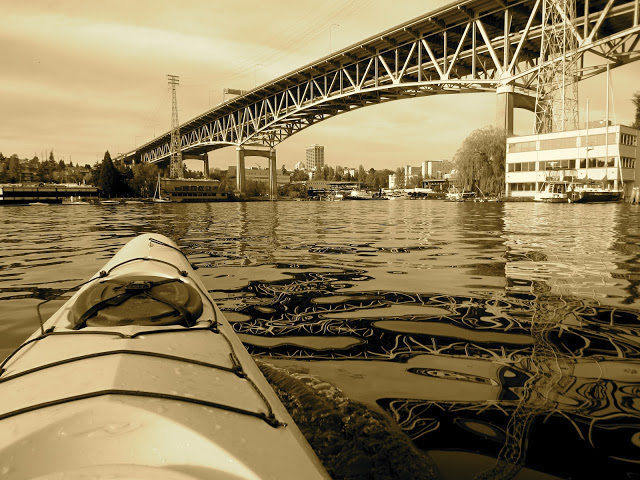 When I share fun things to do or places to go, I don't write about so I have something to blog about, but because I truly think they are great. Last week, the forecast looked promising, so I picked Cameron up from work and we headed out for a paddle on Lake Union. We arrived at Agua Verde within minutes and hopped in a double kayak. For a Friday evening, I was surprised at how uncrowded the waterways were. When you are kayaking, boats can create the most unwelcome waves, so we were pleasantly surprised at the lack of boat traffic. We spent a lovely couple of hours talking, paddling through the houseboats, watching the seaplanes take off and land and dreaming of a life filled with daily water activities. I marveled at the idea of picking Cameron up from work in a little boat or jumping off the dock into a kayak at a moment's notice. When good weather rolls around, life on a houseboat sure looks dreamy.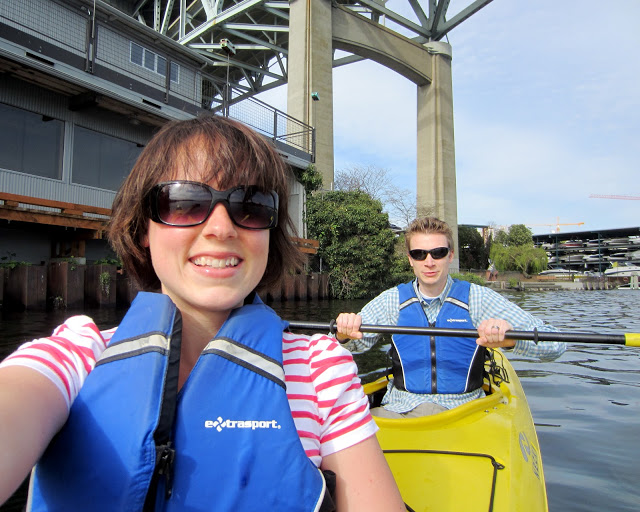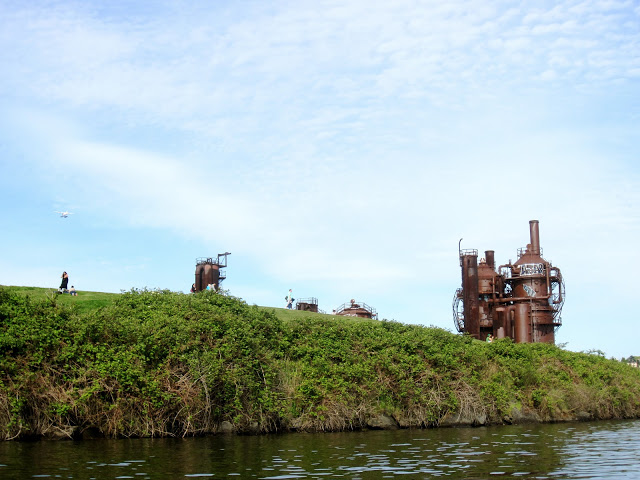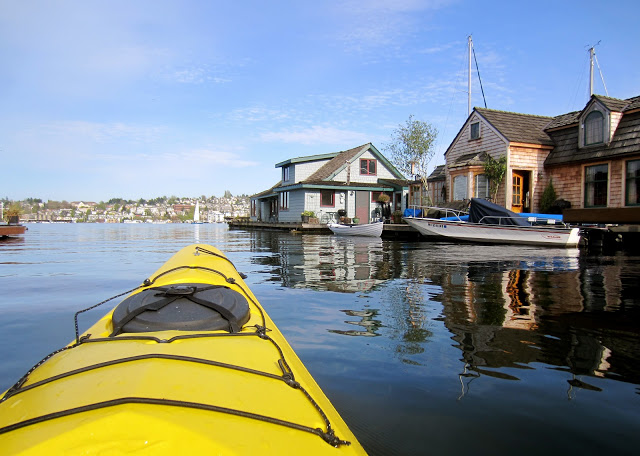 Sleepless in Seattle House ahead (the grey one with the green and red trim)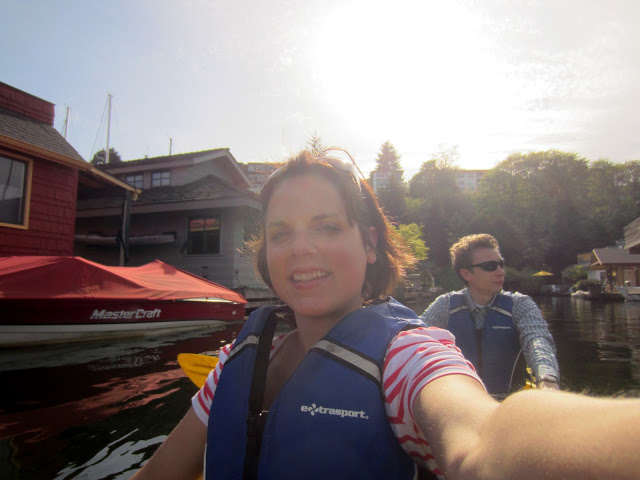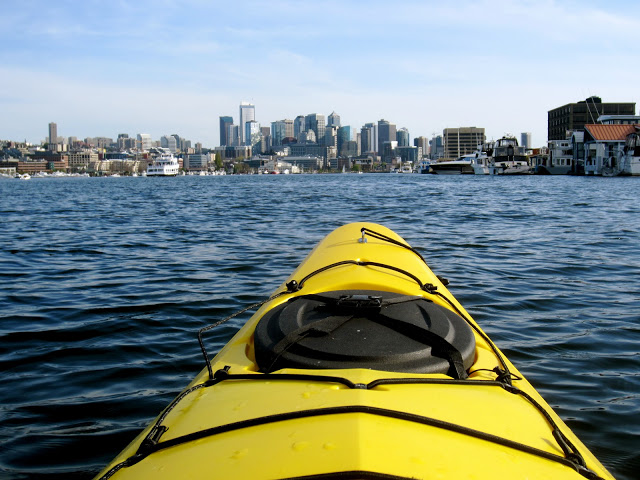 Best view in Seattle is always boat side.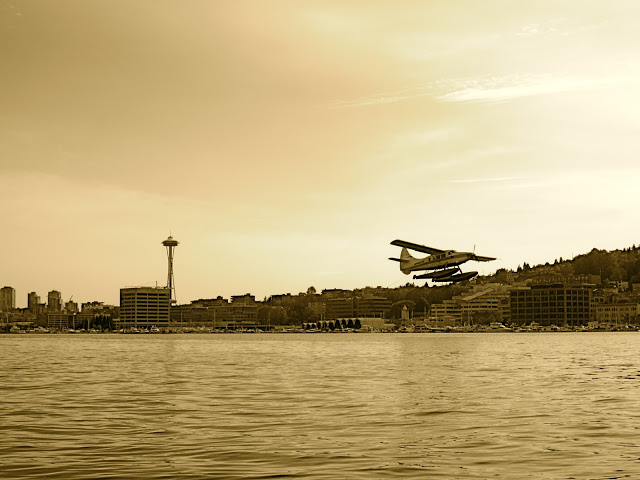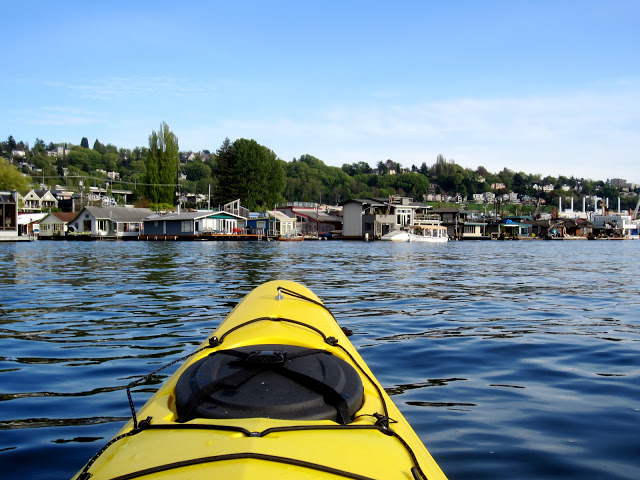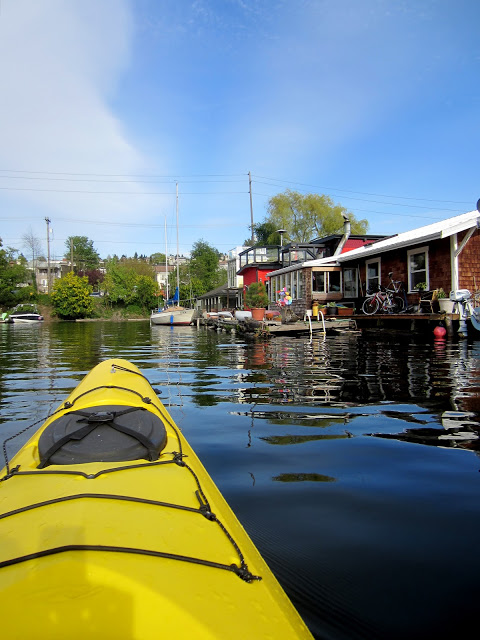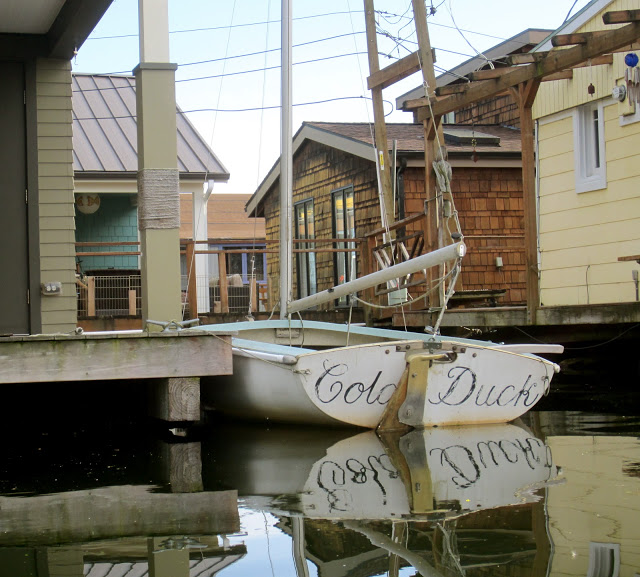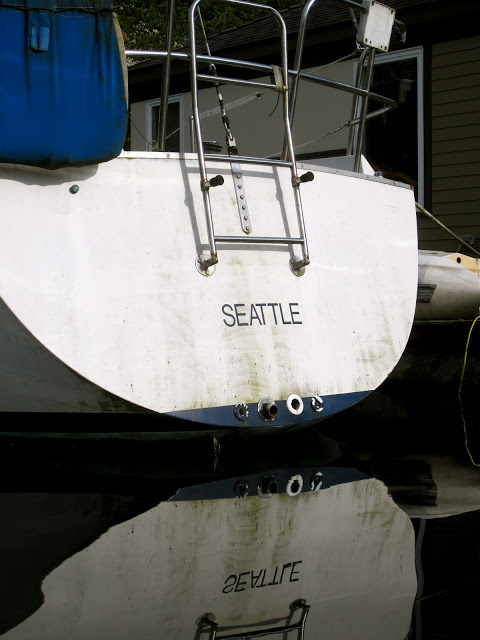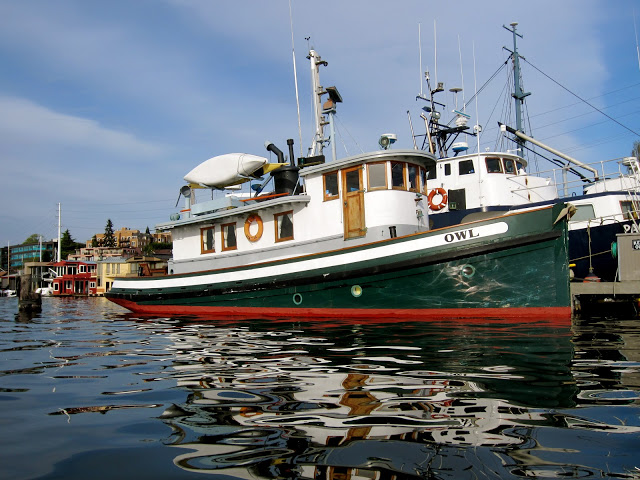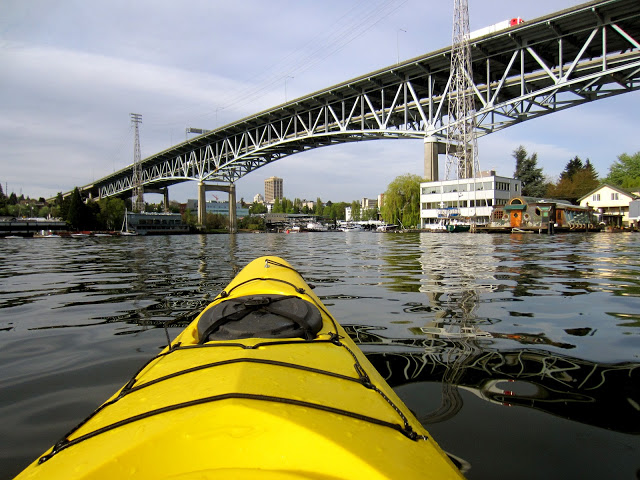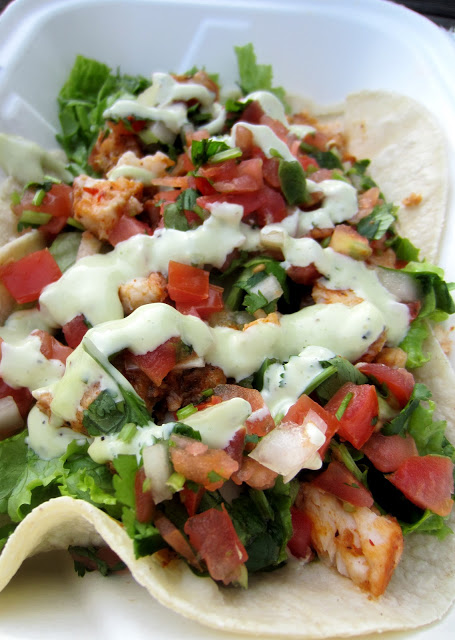 A picnic of bagre tacos from Agua Verde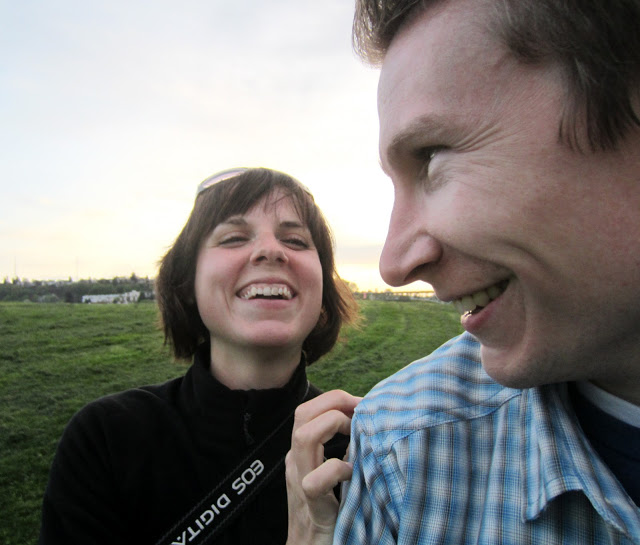 Laughing ourselves silly at Gas Works Park.