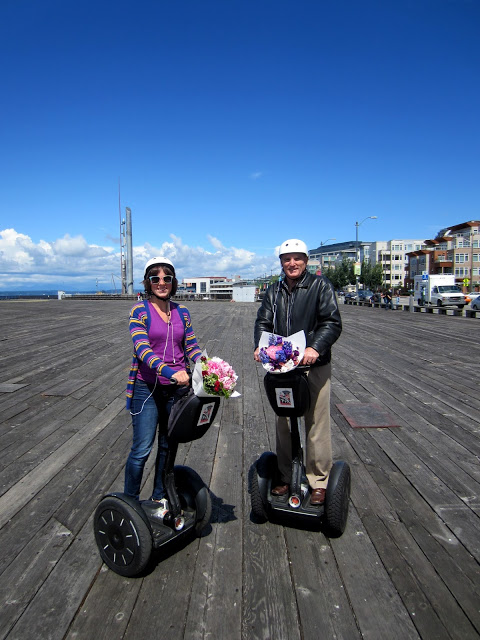 One bright and sunny morning, my Dad and I, along with two other individuals and our tour guide took to the streets of downtown Seattle on segways. When I reached out to West Coast Entertainment about taking part in celebrating my blog's anniversary they were game. At the start of our tour, Adam, our tour guide and leader extraordinaire gave us the confidence we needed to be able to roll up and down the streets of Seattle on our segways. In no time, we were zipping back and forth feeling like we had been riding them for years.
If you are looking for a fun alternative to sight seeing, a new way to entertain your out of town guests, or just want an excuse to ride a segway may I recommend West Coast Entertainment's segway tours. We started our tour at the Seattle waterfront and were given adequate time to get comfortable on our segways.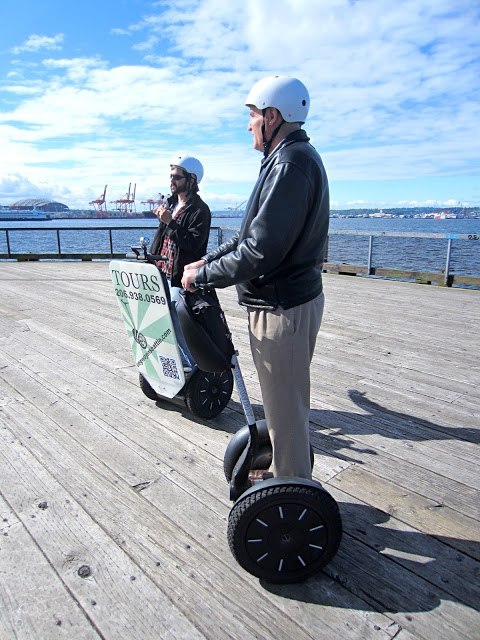 Each of us were given a headset and we were able to receive tidbits of history and culture while we rolled along. One of my favorite parts of the tour was how the route and stops were flexible based upon the consensus of the group. As we left the waterfront, we rode up past the Olympic Sculpture Park and then onto the Space Needle.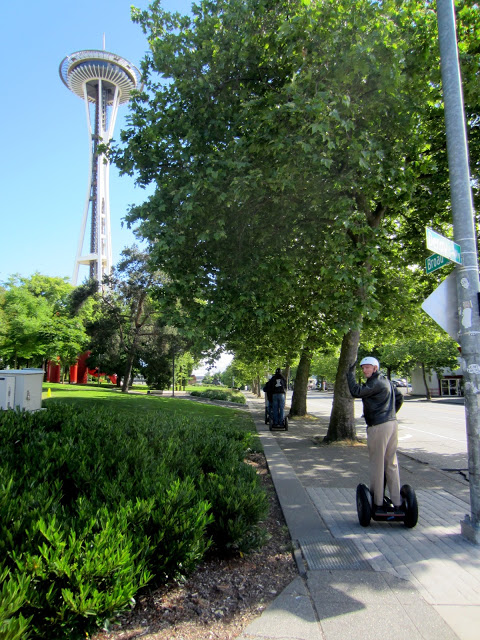 My Dad feeling confident on his segway as we rolled up to the Space Needle and Science Center.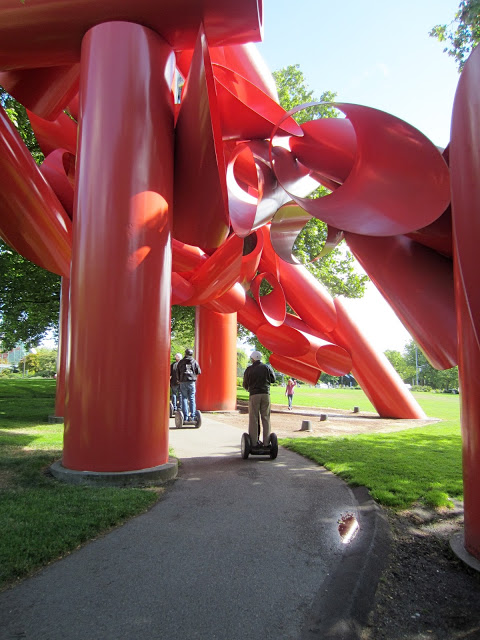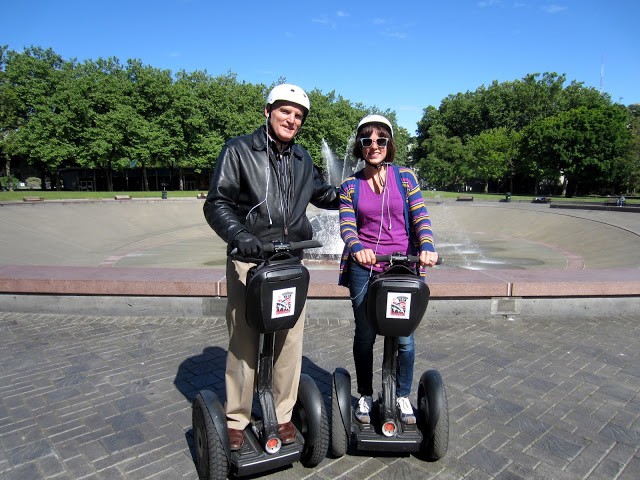 A short stop at the fountain.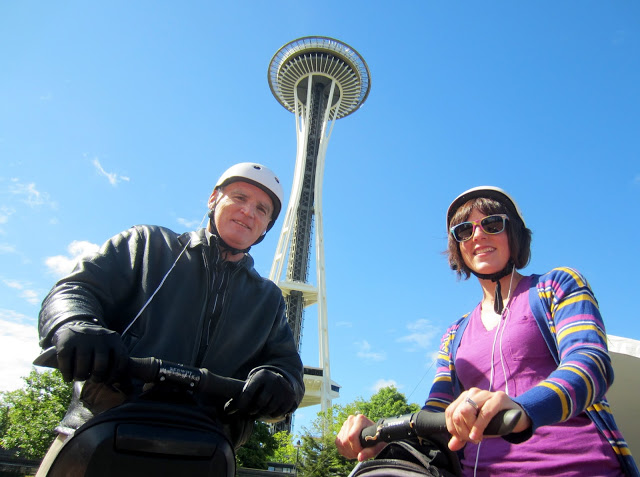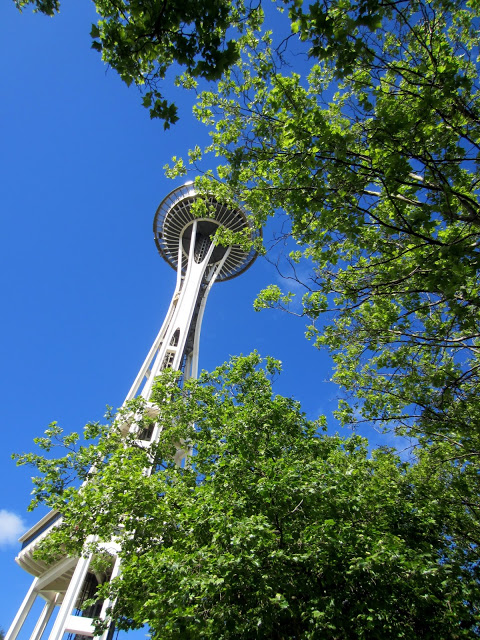 The weather could not have been more perfect for our tour!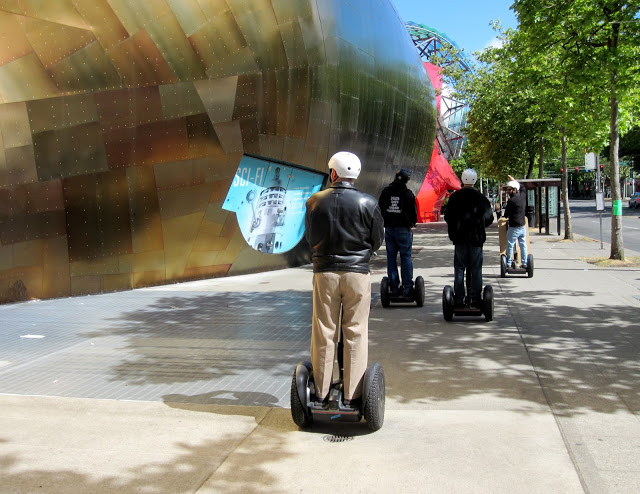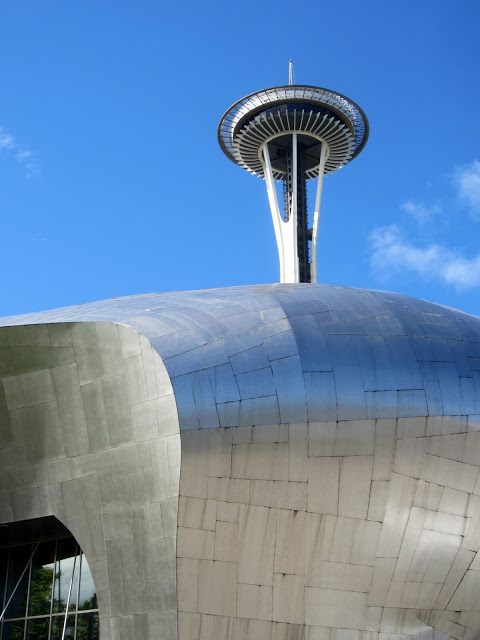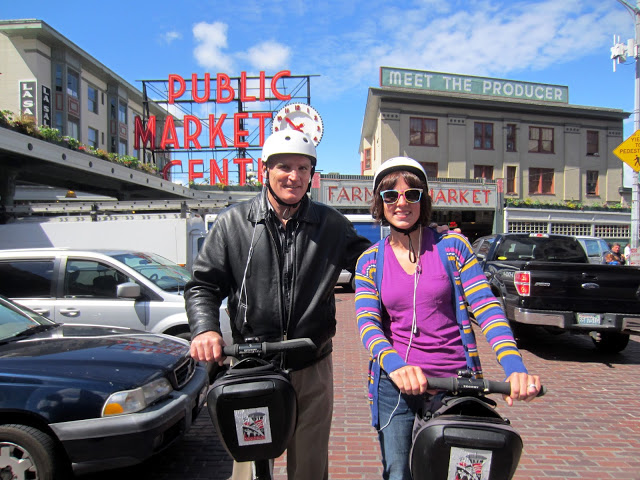 Our group voted on a short stop at Pike Place Market. In our allotted time we were able to pick up some fresh mini donuts, flowers and even see cheese being made. I don't know about you, but riding along with flowers in my basket was the perfect accessory for my basic black segway. We had such a fantastic time on our segway tour, we are already planning our next trip. West Coast Entertainment also offers West Seattle segway tours. I am so excited to see my neck of the woods from another vantage point and have another excuse to ride on a segway.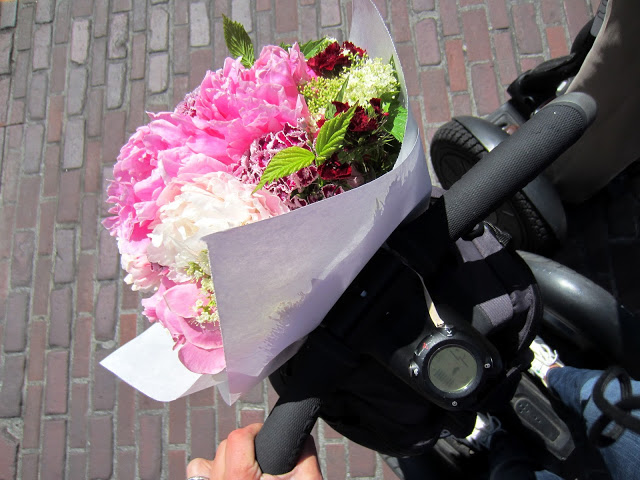 This post was sponsored by West Coast Entertainment. All opinions expressed are my own.