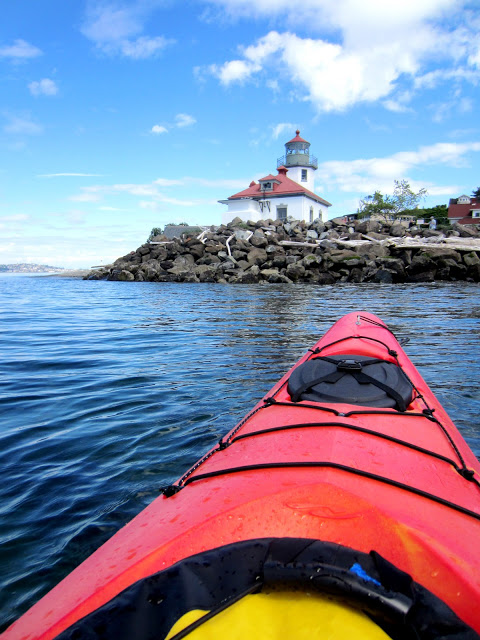 Saturdays for our family, are a day set aside for fresh air, fun and time spent together. We try to limit our outside commitments and reserve our weekend to relax, rejuvenate and reconnect. When you are out on the water, paddle in hand, looking for jellyfish or watching the clouds shape shift, it is hard to have another care in the world.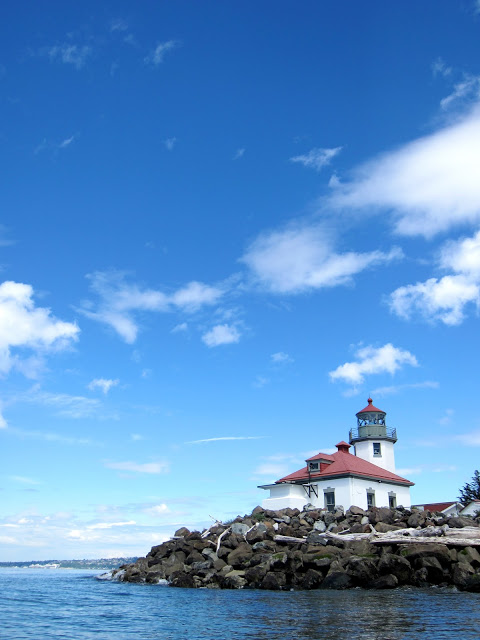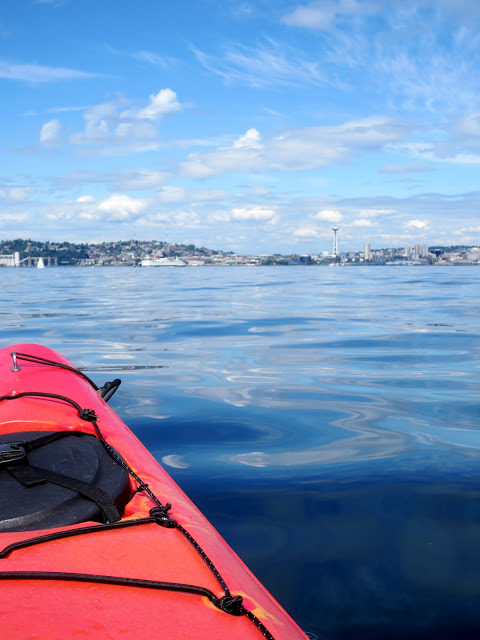 Space Needle in the distance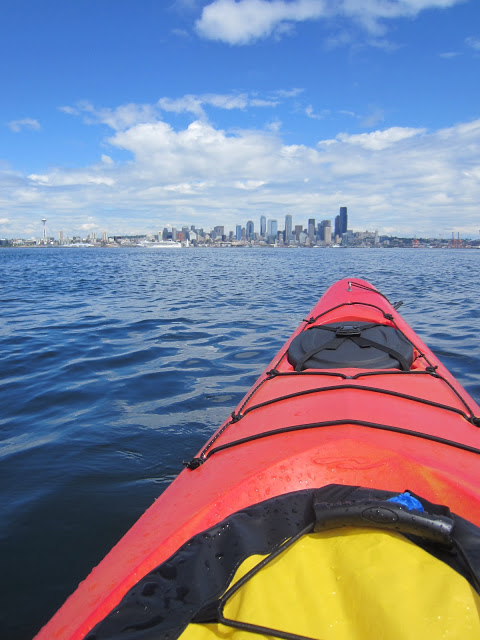 This past weekend, although the temperature was warm and the skies were clear, the waterways were pretty calm and uninhibited.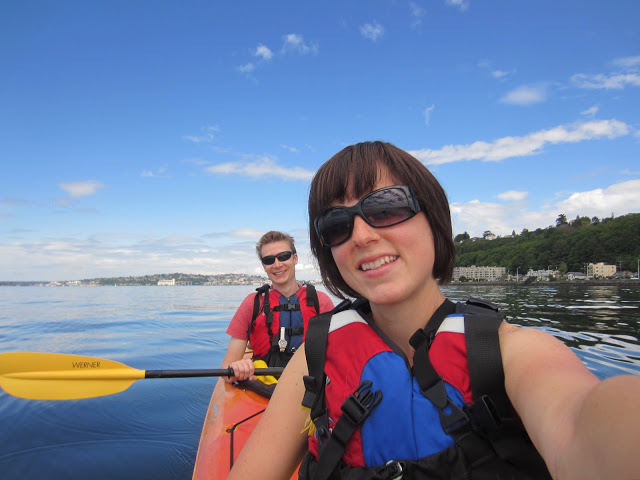 We paddled along Alki beach and made our way out to the lighthouse.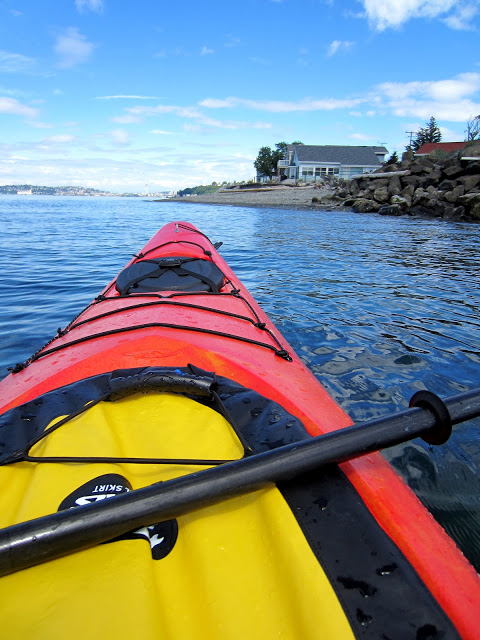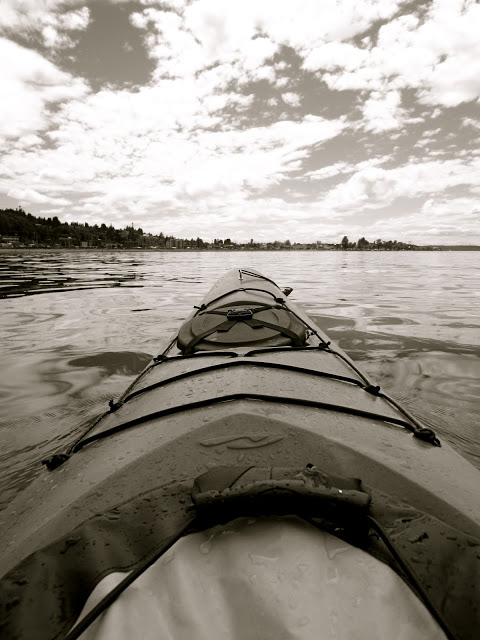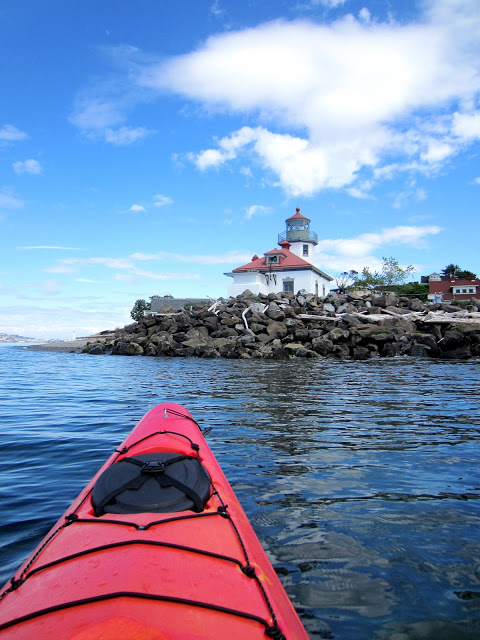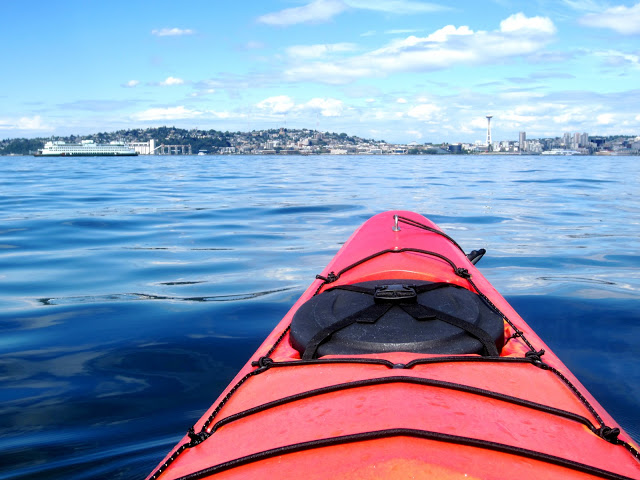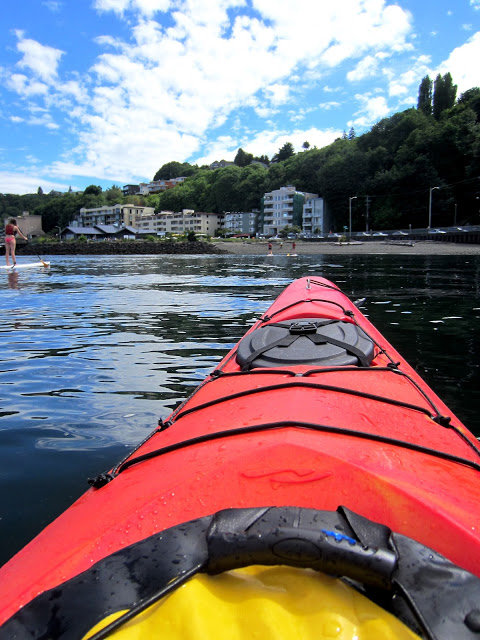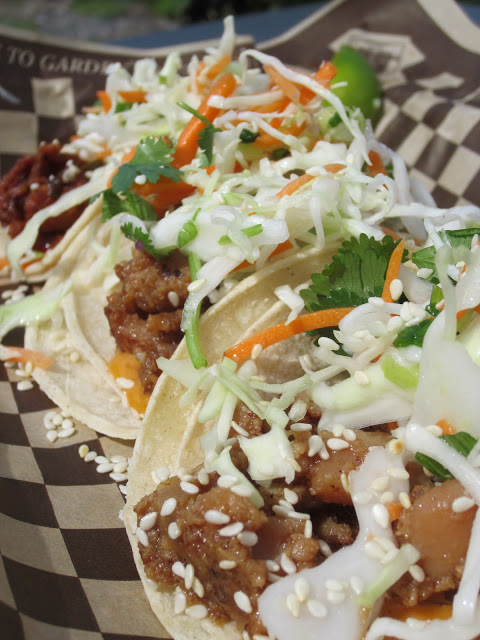 After a couple hours on the water we worked up quite an appetite, so we walked over to
for lunch.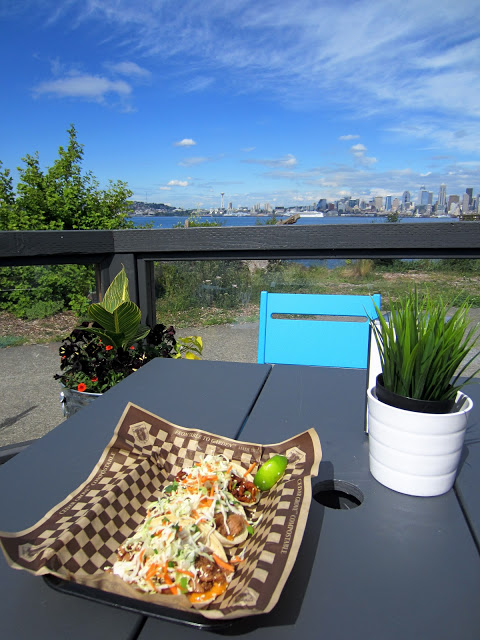 The combination of the delicious food and the killer view are a dynamic duo! We even gave their shaved ice a try- might I say, sheer perfection!