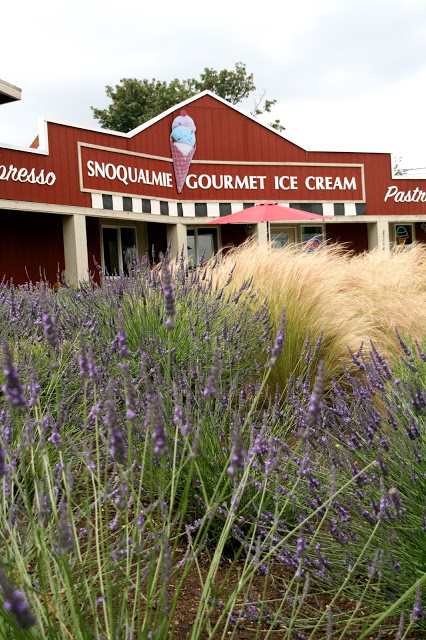 As you walk up and down the aisles of a grocery store, it is hard to feel connected to your food. Questions like "what exactly is in this?"often run through my mind as I scan the ingredients on a package. When I was presented with the opportunity to take a tour of a local company's farm, Snoqualmie Ice Cream, I jumped at the opportunity. Before setting foot on their farm I was uncertain what expect, I knew they created delicious locally made ice cream, but I did not know a lot more than that.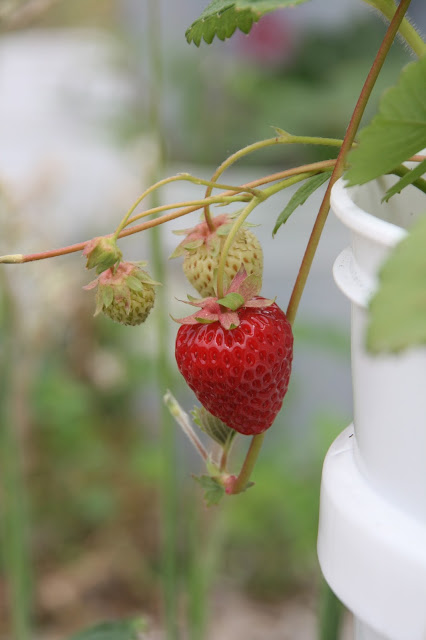 Strawberry towers which prevent mold and mildew from growing on the berries.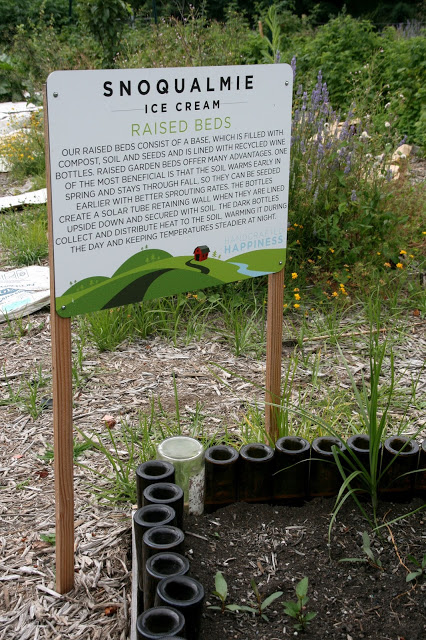 These upside down bottles act as solar tubes to heat the ground and act as a retaining wall for the raised beds.
At first glance, I was delighted by the charm of Snoqualmie Ice Cream's farm and then by its manageable size, friendly staff and welcoming vibe. On their property they not only grow berries, lavender, cherries and eggs, but create on site most of their mix ins like brownies or cheesecake. In addition, there is a
where you can purchase many of their flavors you cannot find anywhere else and where you can enjoy homemade soups made from ingredients grown on their farm.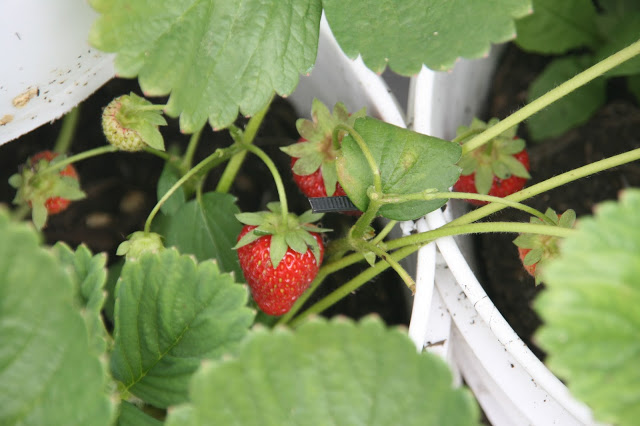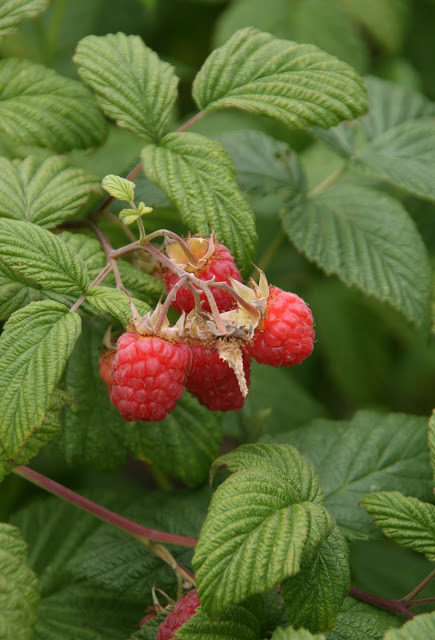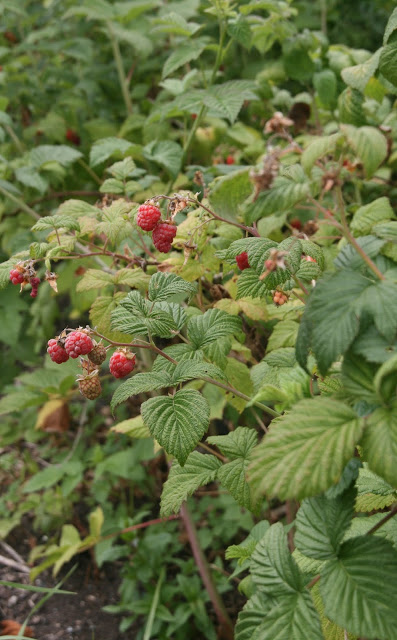 My trip to Snoqualmie Ice Cream's farm felt more like a visit to a friend's home than to a food producing company. My tour guide for the afternoon was Samantha Zahn, Snoqualmie Ice Cream's Marketing manager, who warmly greeted me and then properly equipped me with an ice cream cone to enjoy while on my tour. Samantha spent the good part of an hour sharing with me all the important improvements they have made to increase their sustainability and decrease their environmental impact on the surrounding area. For example, replacing all roads and driveways with pervious concrete has created an environment where there is zero run off and has completely eliminated the adjacent road from flooding. Solar panels have been installed on their farm and have slashed their electricity bill in half.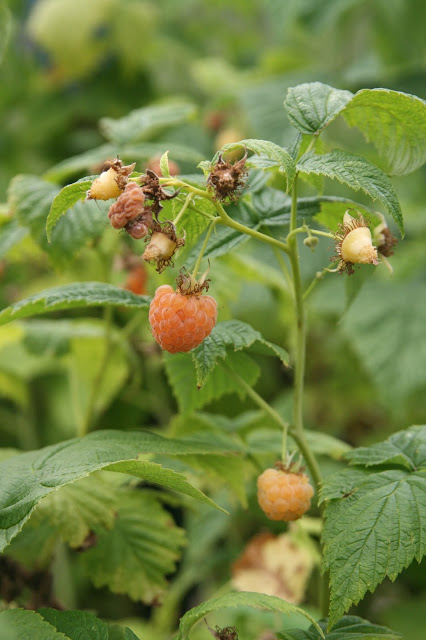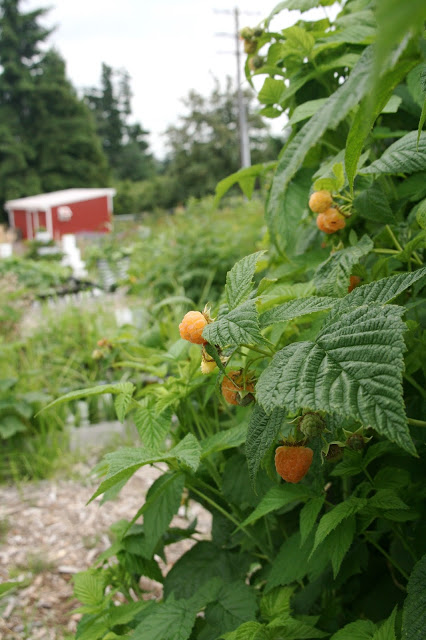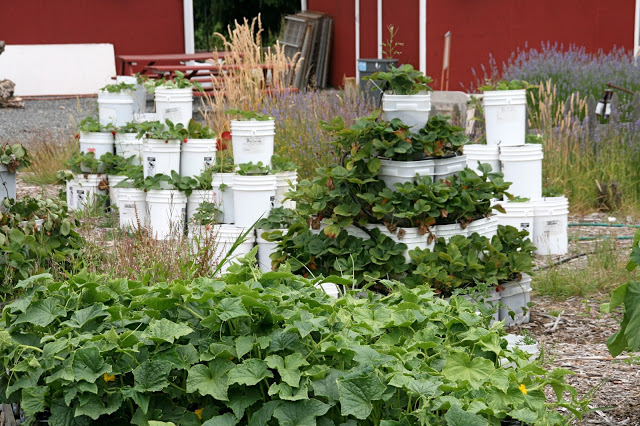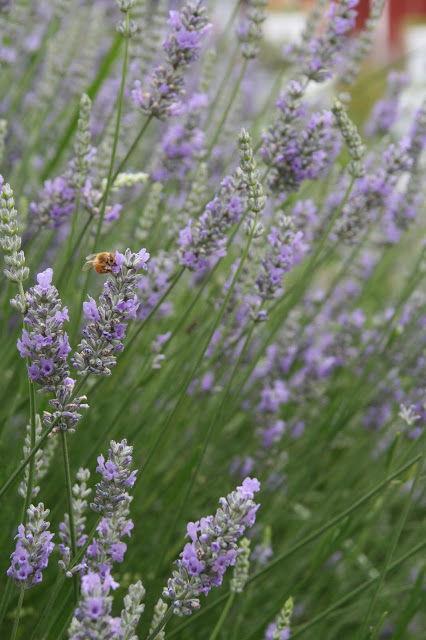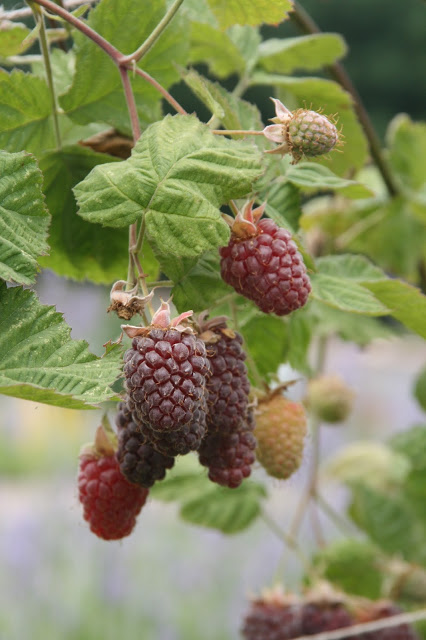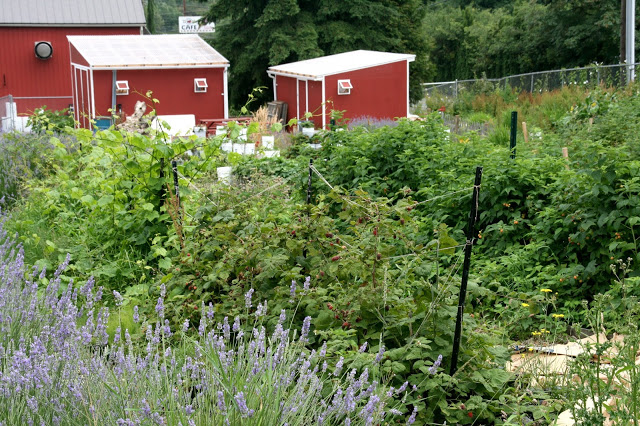 Berries and lavender growing with the drying houses in the background.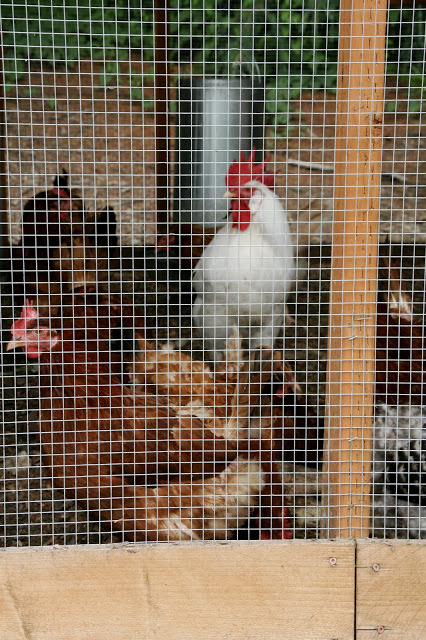 Samantha acquainted me with their 400+ chickens who produce all the eggs necessary for their custards and ice cream. She proudly showed me the ingenious strawberry towers and rows of red, golden and
black raspberries. She showed me where the lavender is grown, and then cut, stacked, dried, and steeped to infuse into their products.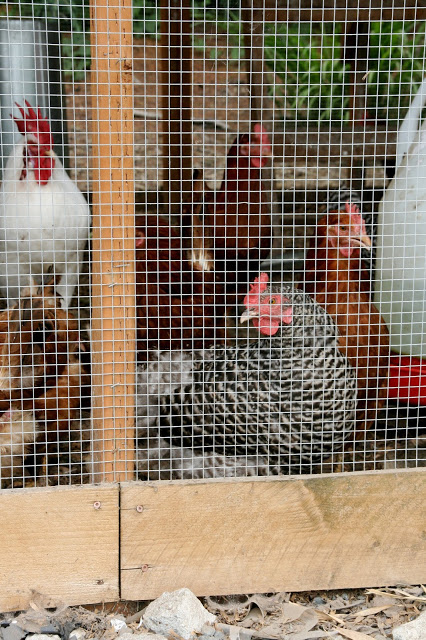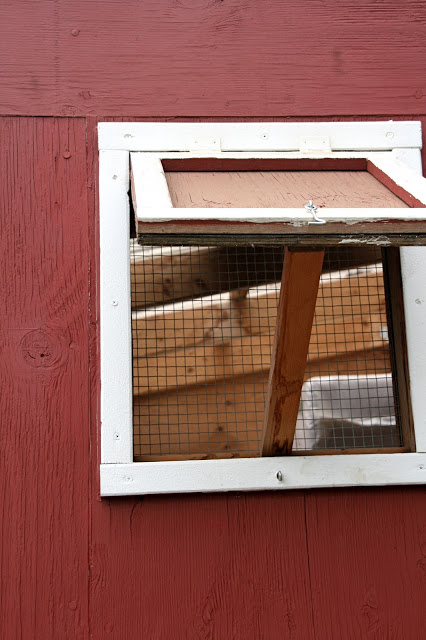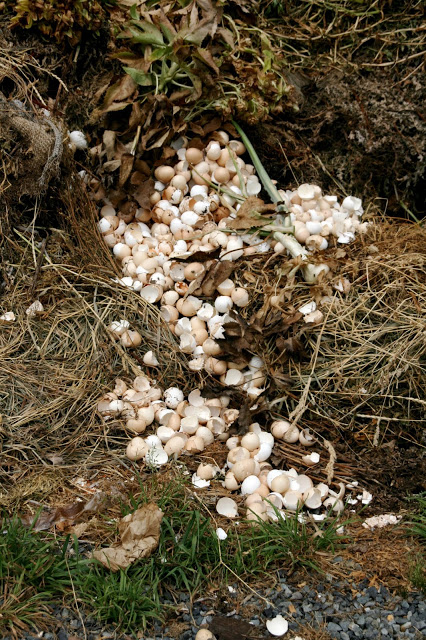 A very important piece to their farm is their compost pile.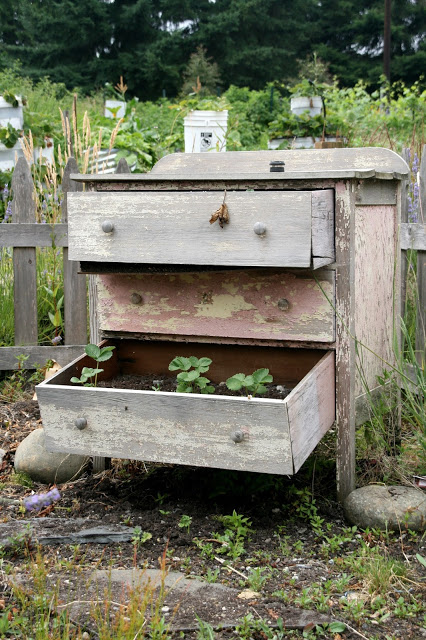 Strawberry plants growing out of dresser drawers.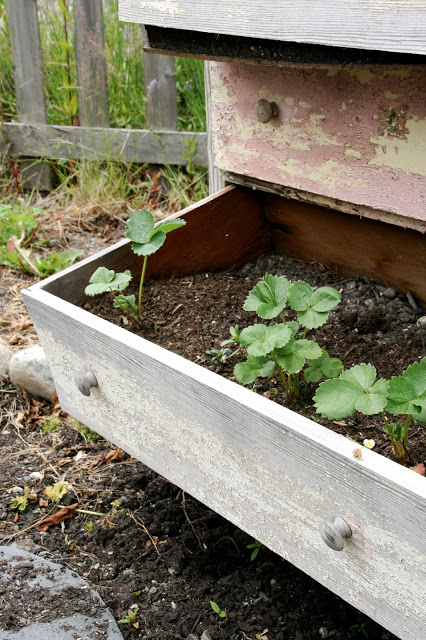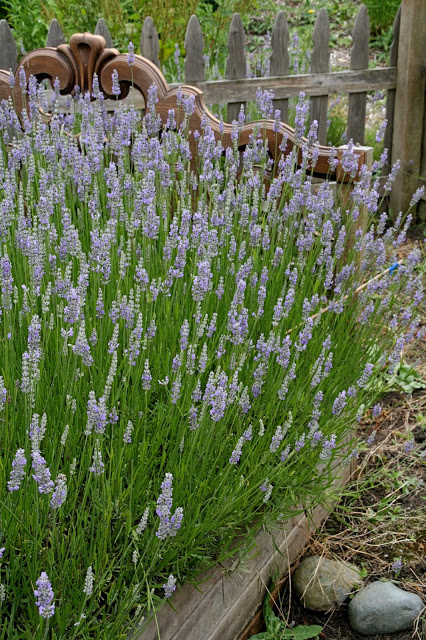 An actual bed of lavender.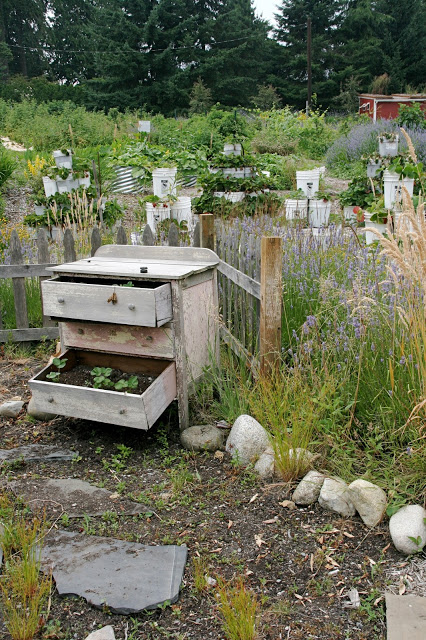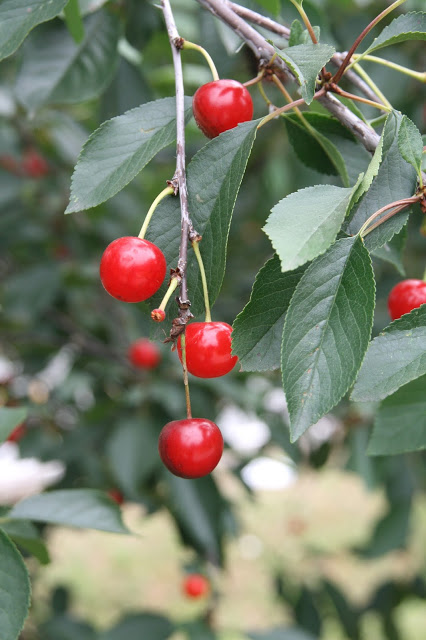 After visiting Snoqualmie Ice Cream's farm I could not help but leave feeling even more passionate about the importance of supporting local companies in particular those who care about the environment and who try their best to create sustainable business practices. Snoqualmie Ice Cream is a great reminder to each of us that you do not need a lot of land to create a surprising amount of food and that even in Washington solar panels can be incredibly useful in reducing your electric bill.
Aside from the rows of delicious berries or impressive hen house, my favorite part of the tour was when Samantha described the passion and involvement of the owners. The owners are a husband and wife team who work tirelessly on all aspects of the farm. She said if she could not find the owner in his office, he was most likely out in the chicken coop gathering eggs or harvesting berries. In passing, she mentioned how they are equally passionate about their product as each other. She quipped, "working here is like working in a romantic comedy".