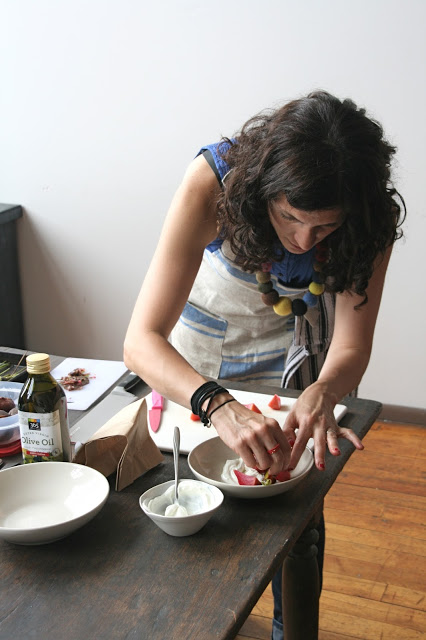 During Aran Goyoaga's Food Styling workshop, I gained a whole new appreciation for food. I learned many things, not only about food styling, but the creative process of turning simple food into a work of art.
The biggest take home messages for me were:
If you want to shoot with natural light, find your light first. Everything else should revolve around this.
Create moments in time, don't just capture the finished product.
Use only the best, freshest ingredients. Shop seasonally and locally sourced food.
Create a prop library and table top options.