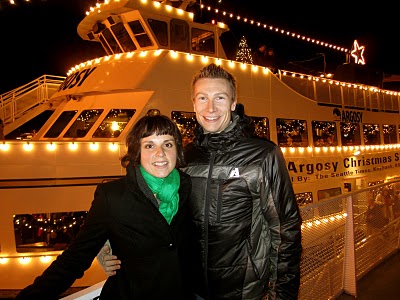 This time of year what could be better than lots of Christmas lights, Christmas music, hot cocoa, crisp air and time with Santa and Rudolph? The Christmas ships meet all these requirements along with a little cruising time on the water.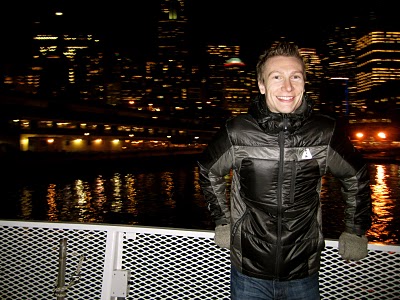 I love all the city lights glimmering at nighttime as we pulled away from the Pier.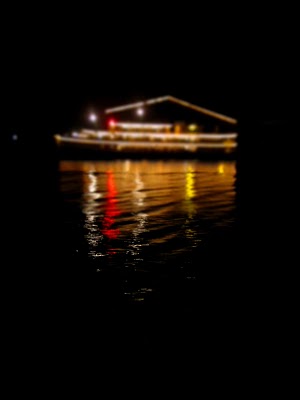 There were a handful of boats that accompanied us on our way from destination to destination, a little parade of boats.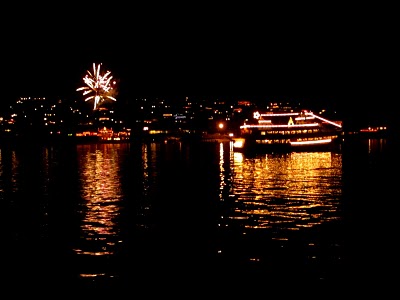 We departed Pier 55 on one of the only rainless nights of the week and set sail for Manchester City Park. Once there, we were greeted by loads of lights, a performance by the Canterbury Belles choir and a fireworks show before we set off for next destination.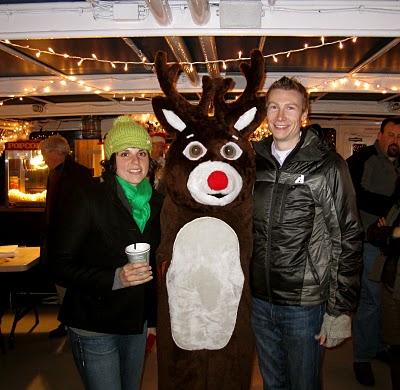 Halfway through our trip we like to go inside and get some hot cocoa. I mainly like it to warm my hands, while Cameron likes to get his chocolate fix. We also like to participate in the Christmas trivia and this year Cameron walked away with a win and a Harbor Cruise for two. Way to go Cameron!!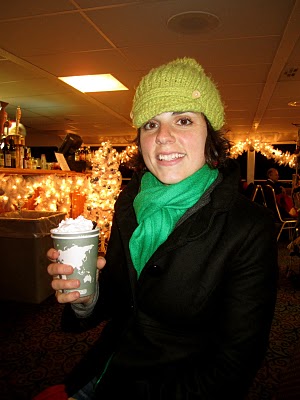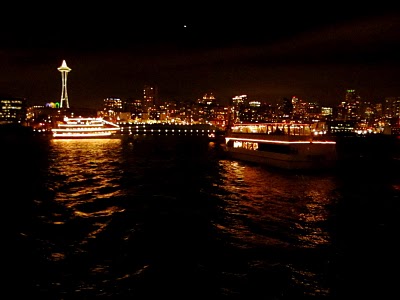 Upon leaving Manchester we headed for one last stop at the Olympic Sculpture Park before returning back to Pier 55.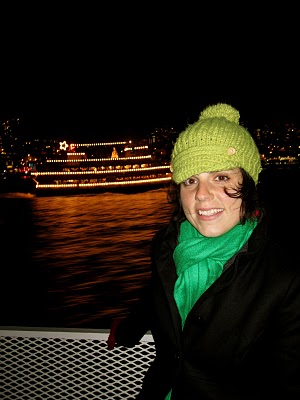 We like to spend the majority of our time outside on the deck, which means we usually have it to ourselves. In years past, it has been snowing, raining, windy and downright cold, but we would rather be cold and happy outside than crowded and grumpy inside.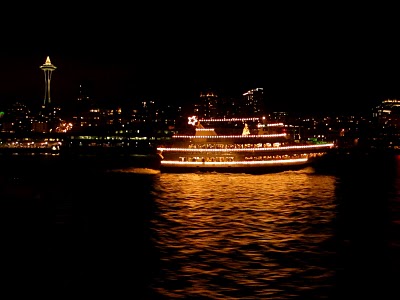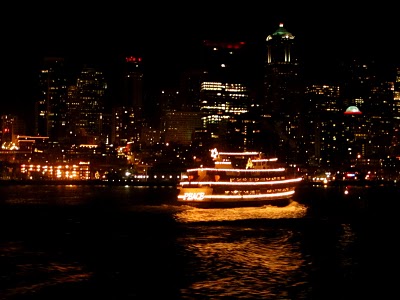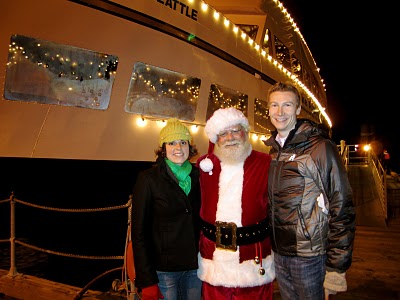 The Santas in years past have been a tad questionable; from forty years too young, to saggy fake beards. We were delighted to see that the real Santa decided to attend this years festivities. He did not ask us what we wanted, but I like to think it was because he already knows.