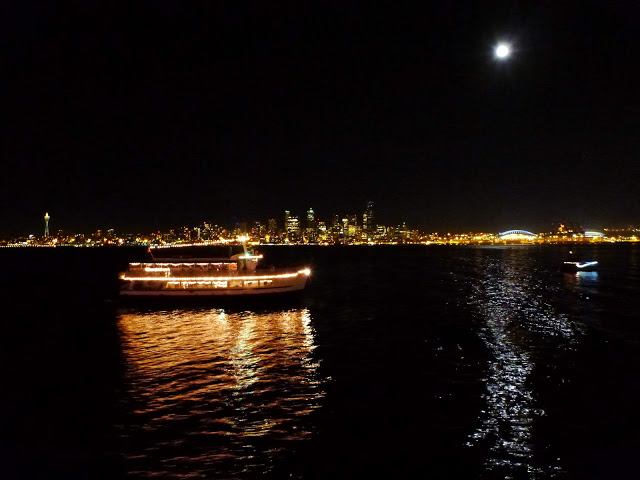 This is our six consecutive year to go on the Christmas ships. Each year we get a photo before we board and we have enjoyed our ever increasing line up of photos. Based upon how bundled up we are, we can gauge either how cold or how unprepared we were each particular year. Every year but one, we have lucked out with clear skies and frigid temperatures. It feels good to create our own family traditions, things which are new and special to both of us.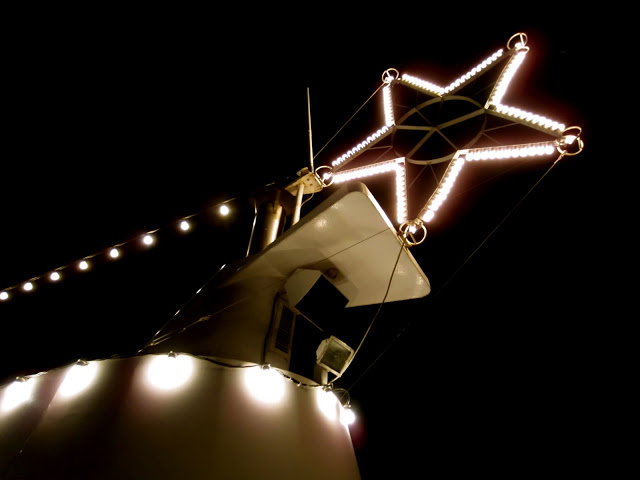 This year coincided with Monday Night Football, which may have accounted for the lack of boats following us.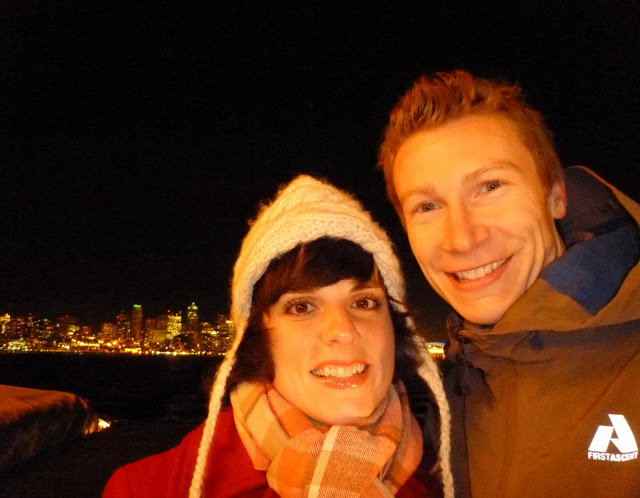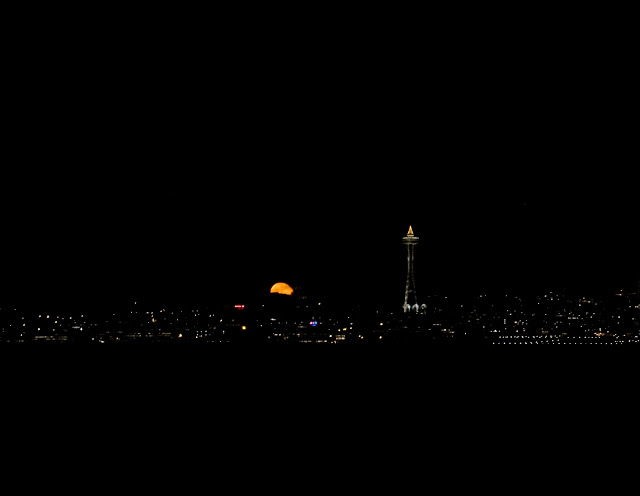 As we pulled away from the city, we saw this orange glow slowly appear on the horizon. It looked like a fire at first, but we quickly realized it was the moon. It was a glorious sight to behold and was the largest moon I have ever seen.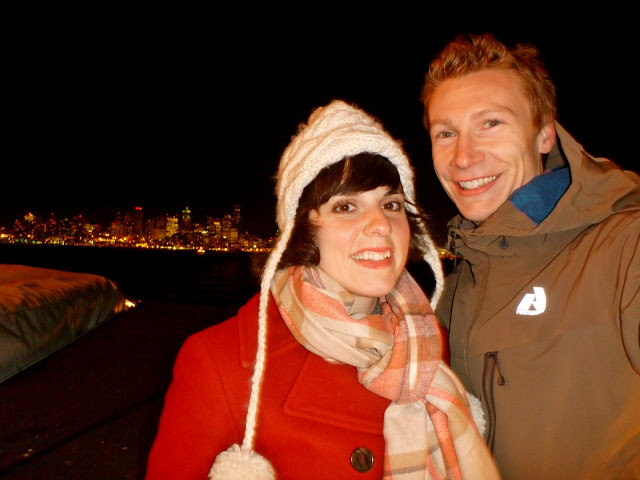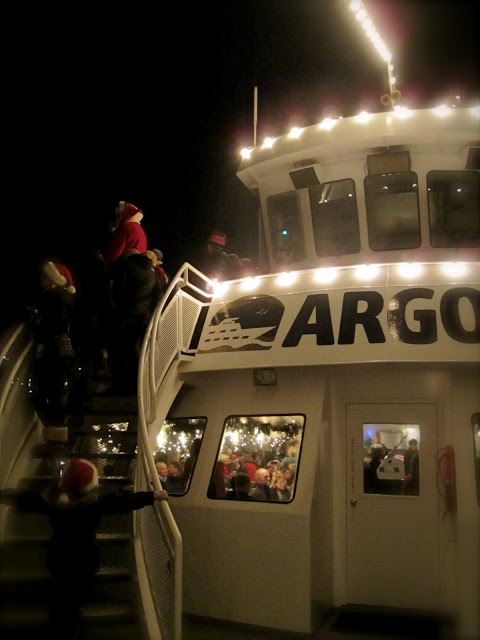 As you can see most people enjoy the view from inside, but that just means more room for us on the outside decks. Santa does not mind being outside, he is used to such temperatures at the North Pole.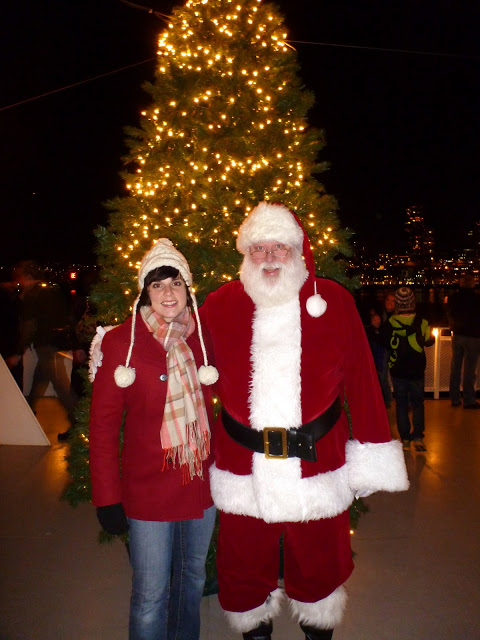 Some years the Santa has been questionable at best, but this year Santa not only looked the part, but had a jolly disposition to match.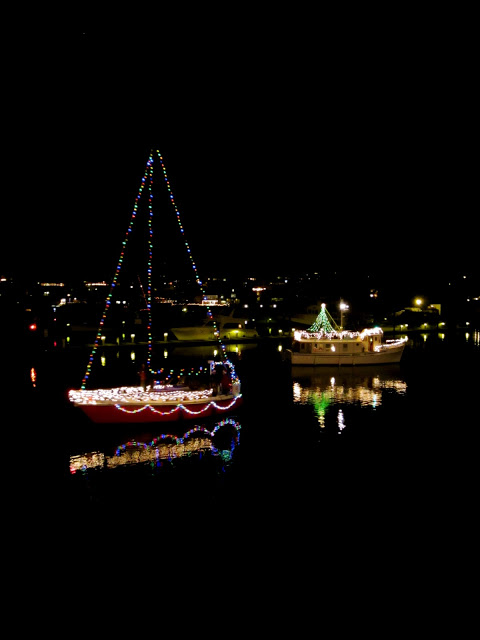 Our first stop was Winslow, it has a charming protected cove where several boats eagerly awaited our arrival. At each stop of the night the choir onboard does a performance.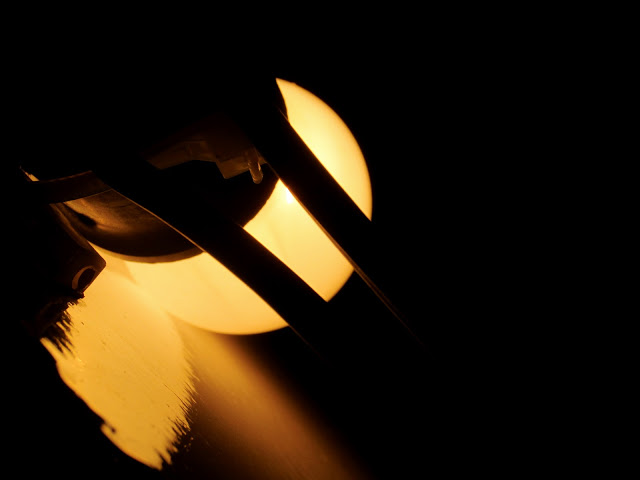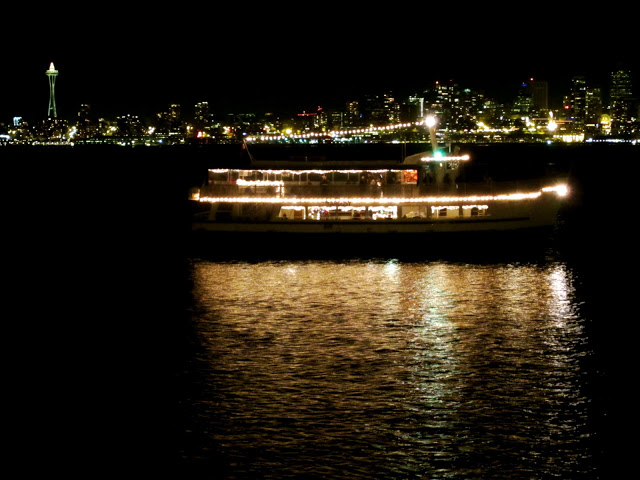 Our second stop was the Don Armeni boat ramp along Alki Beach. It is always great fun looking back on the city all lit up.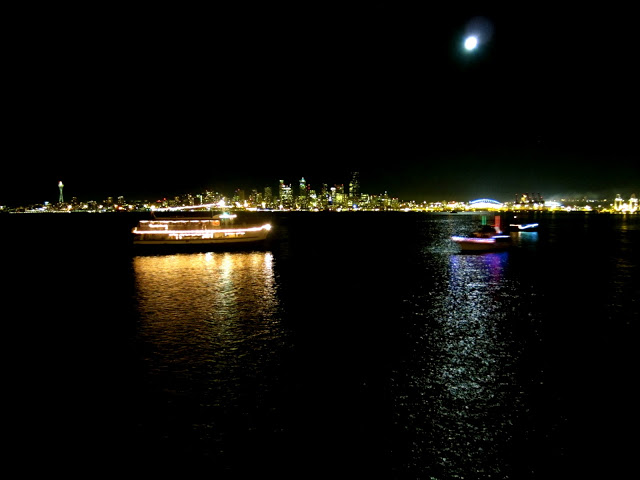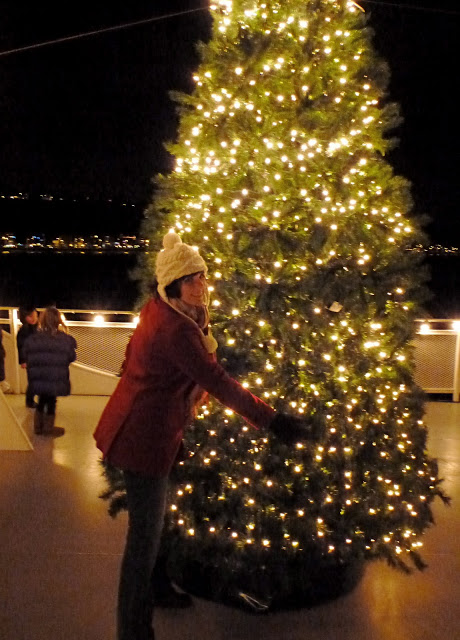 While on the Christmas ships, I love to dance around on the deck and sing along to all the Christmas songs at the top of my lungs.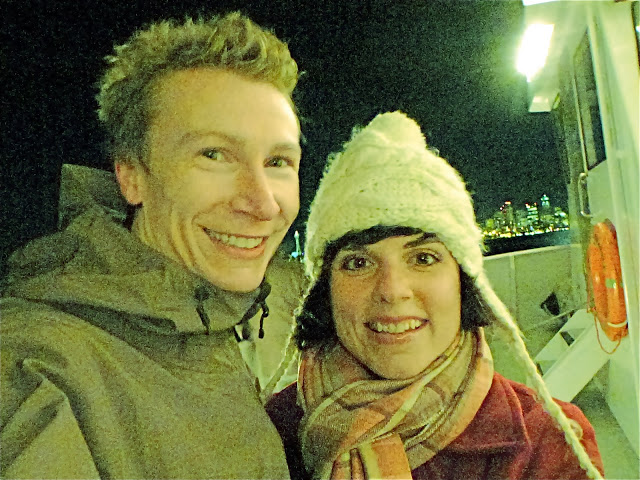 We look forward to many more years of riding the Christmas ships and making memories on the water.