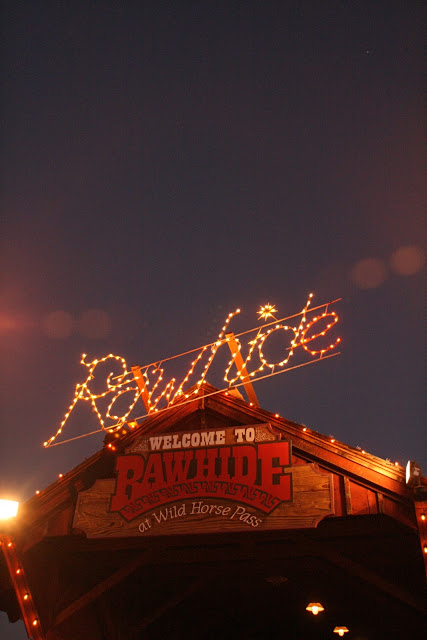 There is this cute little western town named
not far from Cameron's parents house. Early one evening we ventured over there to roam the streets and catch a spectacular desert sunset.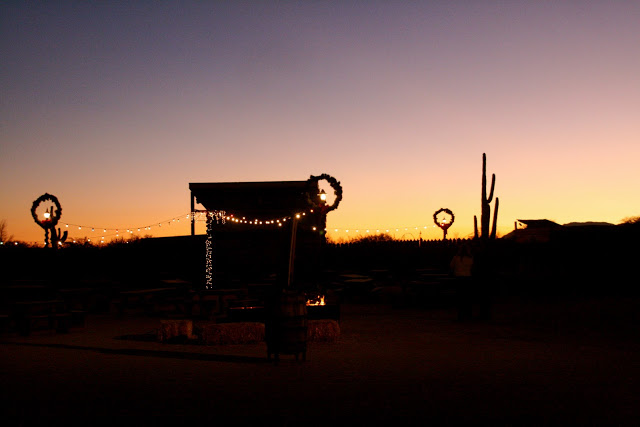 Cactus silhouettes at sunset are quintessential Arizona to me.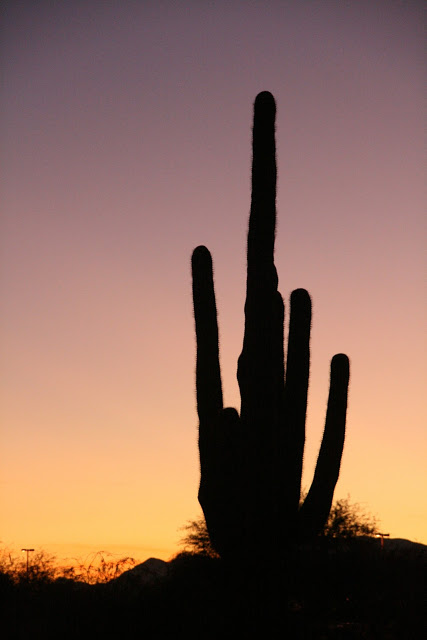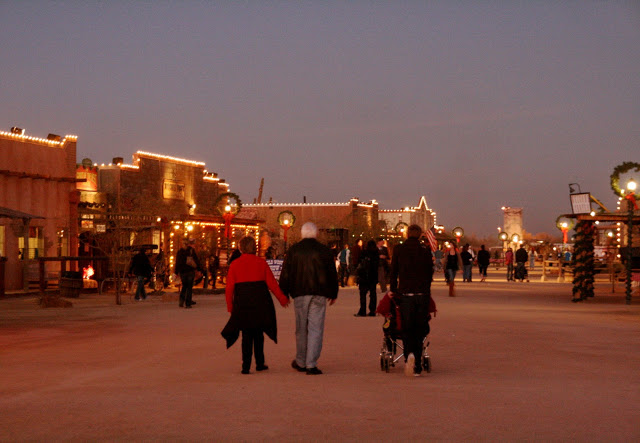 The family roaming the streets.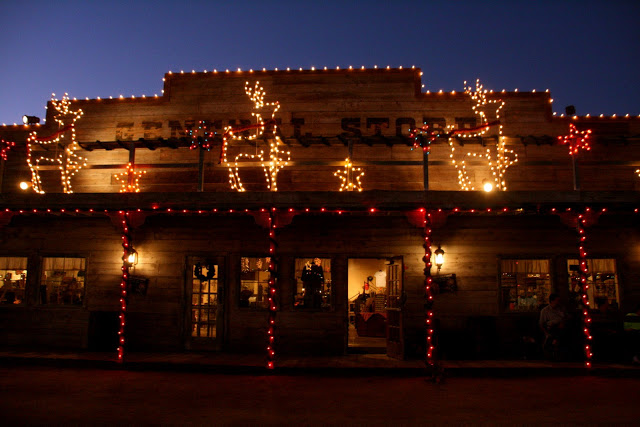 Rawhide was all decorated for Christmas which made the little town feel extra festive.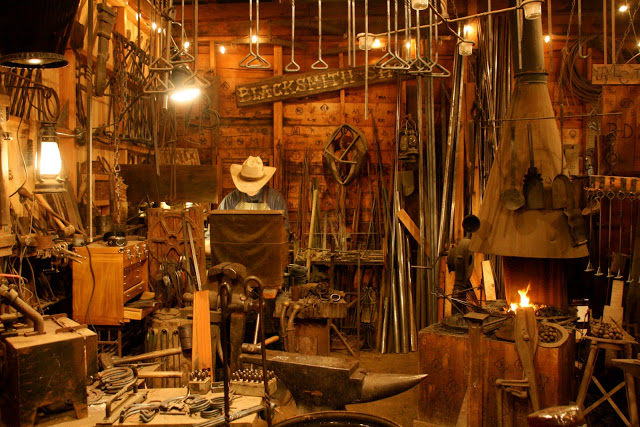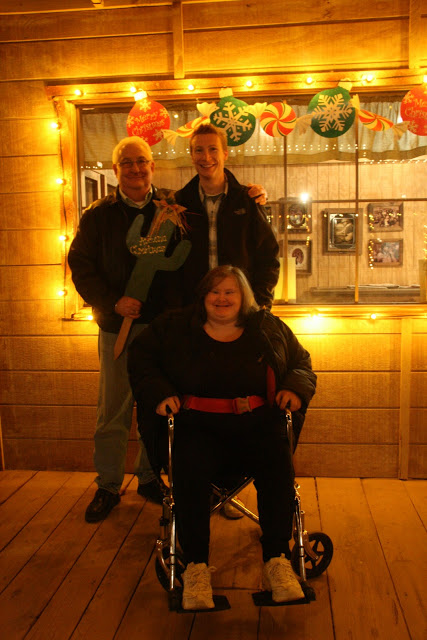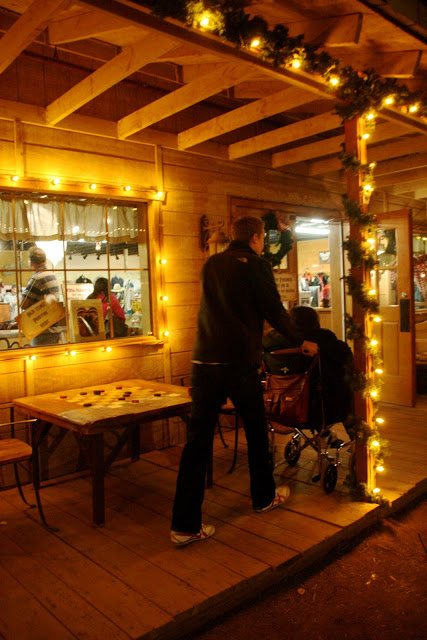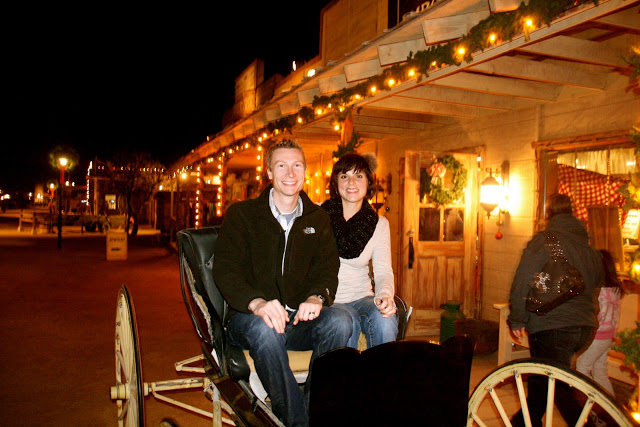 Cameron and I sitting on a buggy.
Cameron's parents and sister.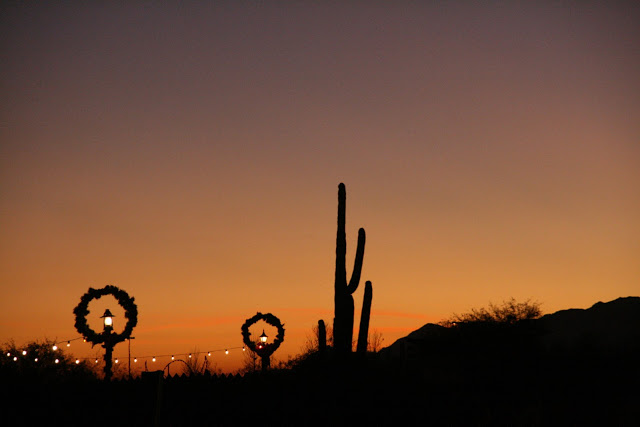 It was a fun way to spend an evening and check out the local entertainment.