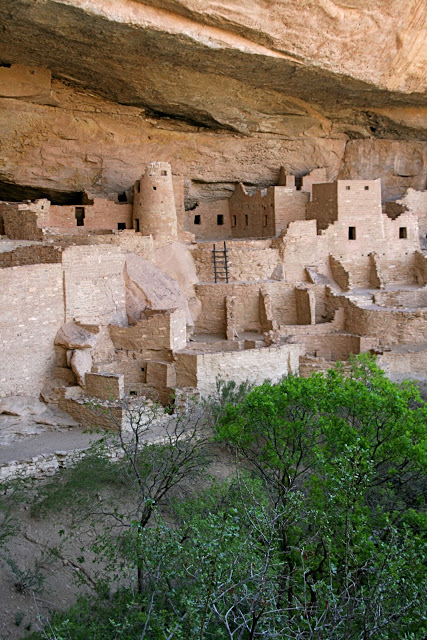 While planning our Southwestern vacation, we knew we wanted to visit Colorado. Neither of us had ever been there before, so we wanted to spend some time hiking and checking out the ancient cliff dwellings. One interesting tidbit is Mesa Verde is the first national park created to preserve the works of man, all other parks up until its creation were made to protect nature. Pretty interesting isn't it?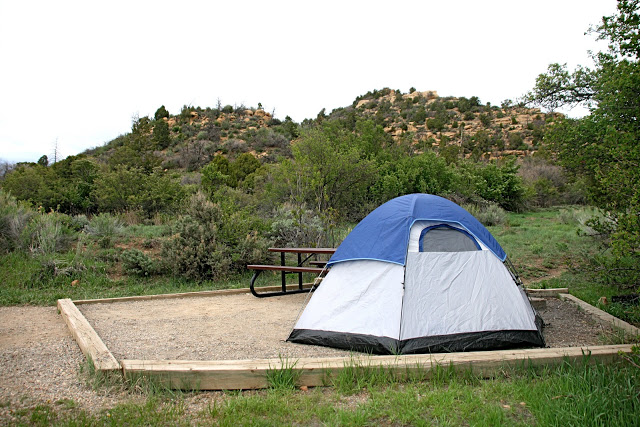 We camped in
and enjoyed the most peaceful evening we have ever spent in a campground. Normally, we prefer to backcountry camp, but since we were unfamiliar with the area we thought it would be a good idea to camp at the national park.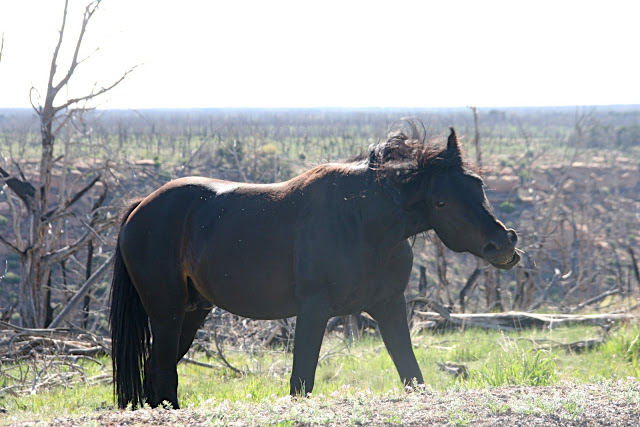 Driving through the national park we came upon some feral horses, and some wild turkeys.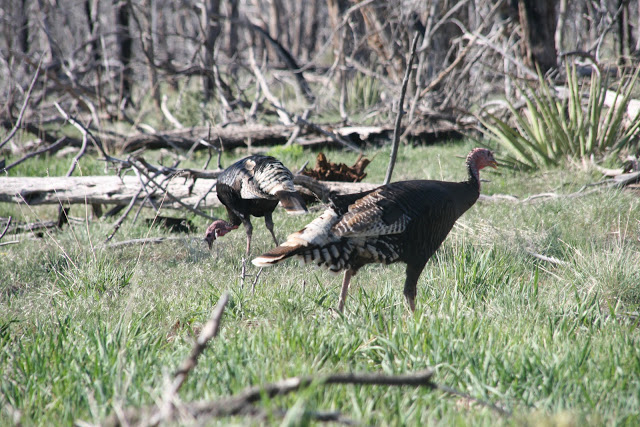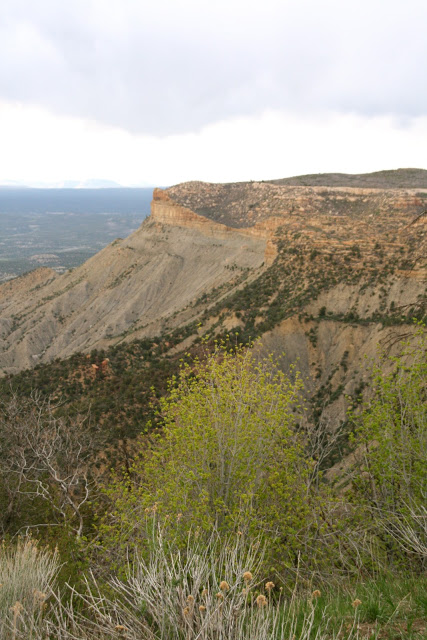 The drive through the park was beautiful at every turn. There was hardly anyone around which is just one of the perks of traveling before the busy Summer season.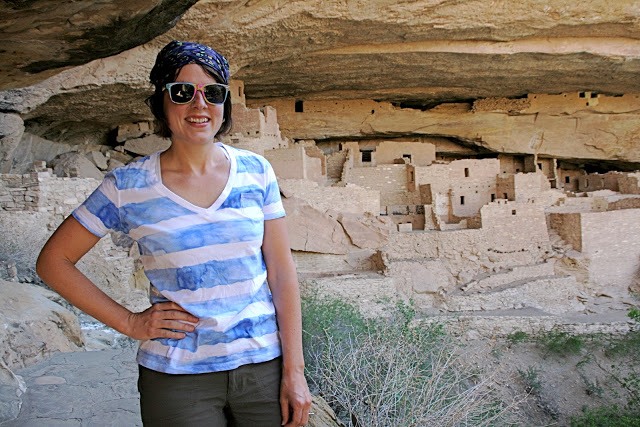 However, the main draw of Mesa Verde were the ancient cliff dwellings.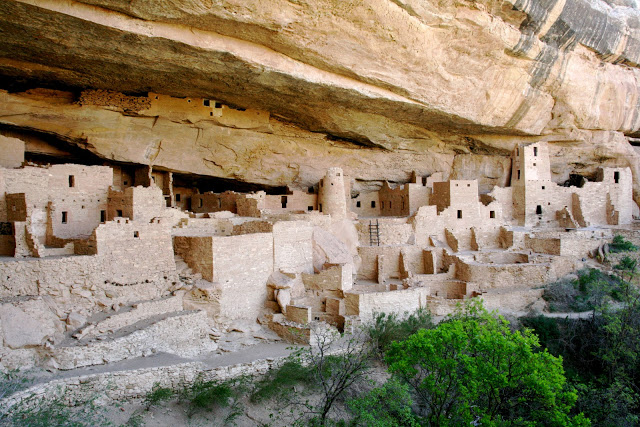 The National Parks Department does a fantastic job maintaining all the parks throughout the country in addition to offering affordable and oftentimes free tours. We were able to visit two cliff dwellings;
and
for a mere three dollars per person per tour. The tours size were kept manageable and the ranger lead tours offered an interesting perspective into how life might have been for these ancient cliff dwellers.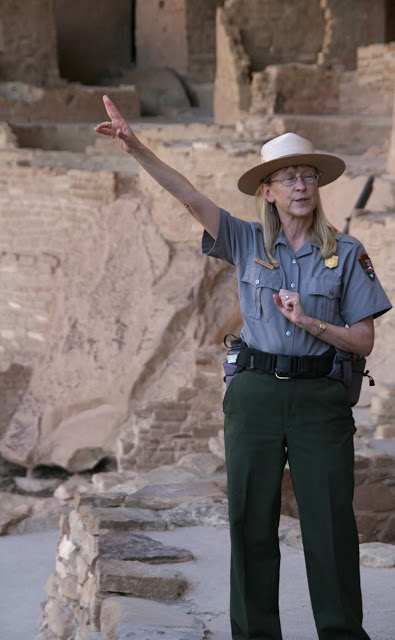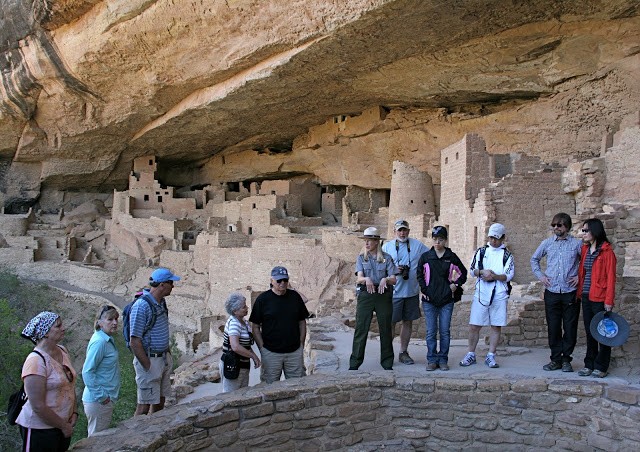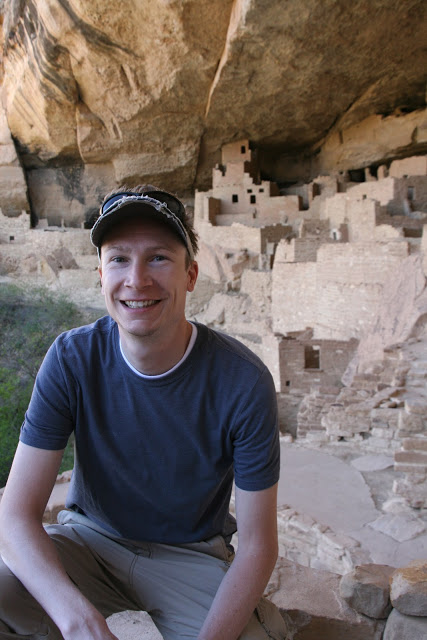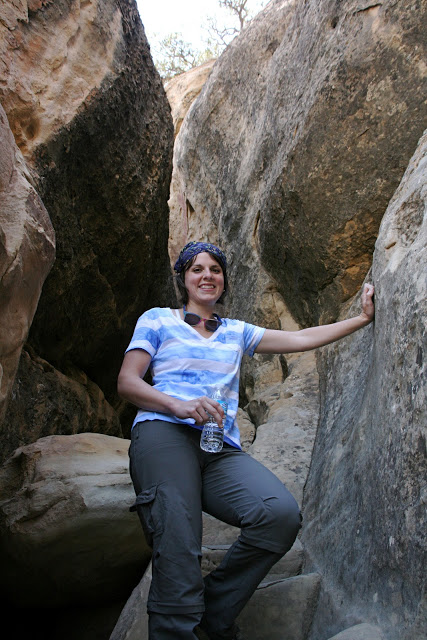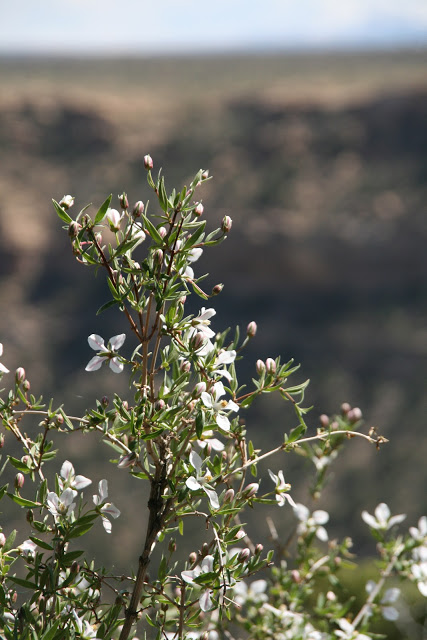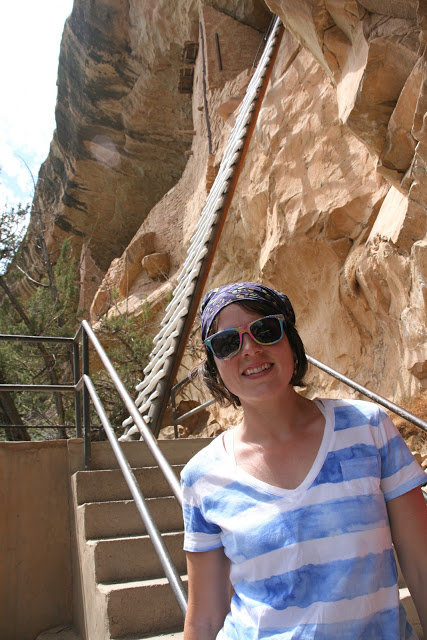 As part of our tour, we climbed ladders, narrow stairways and crawled through a tunnel, I like to think of it as an adventure within an adventure. After one of tours a women commented, "this was the most adventurous thing I have ever done". Overhearing this comment made me happy because it demonstrates how important the National Parks Service is in providing educational and interesting opportunities for the masses. It is not everyday you are able to walk around cliff dwellings or crawl through tunnels.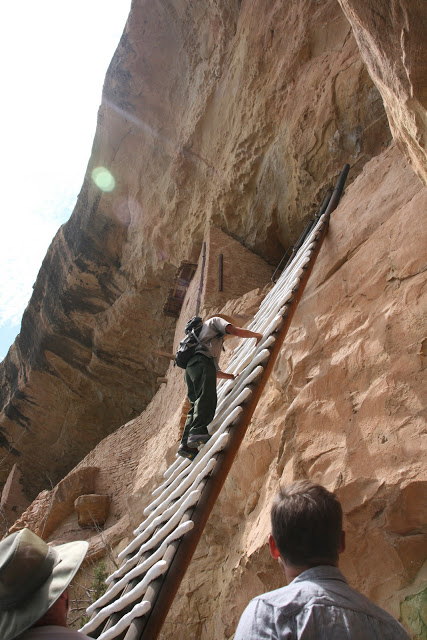 Our ranger demonstrating how not to climb the ladder.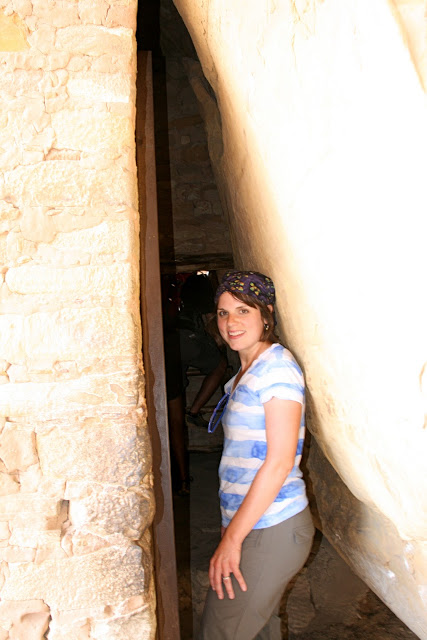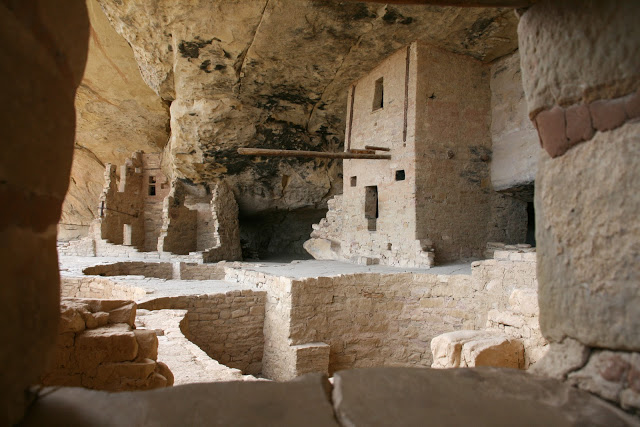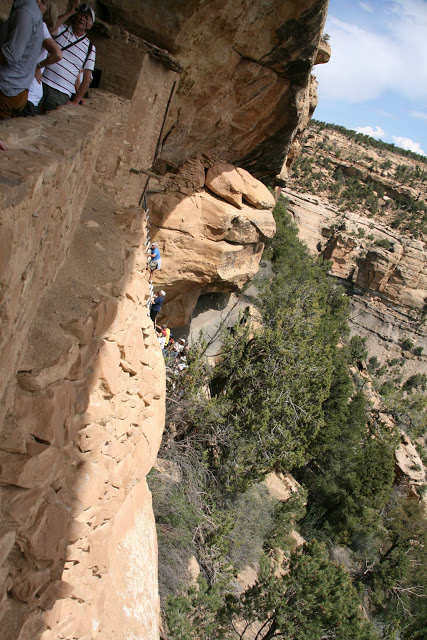 People climbing the ladder in the distance.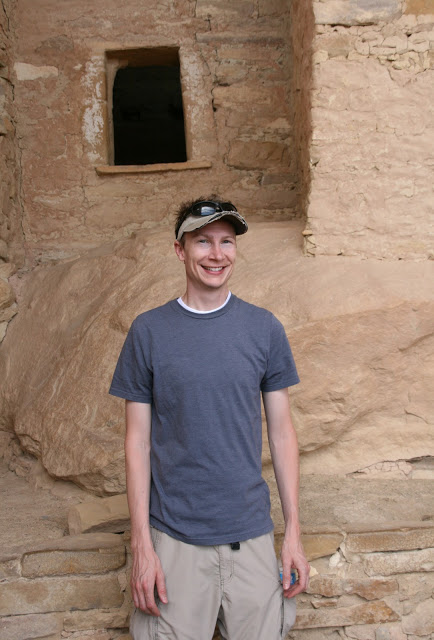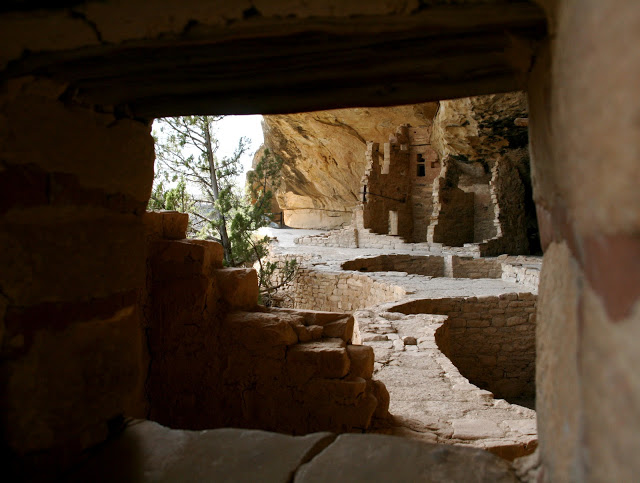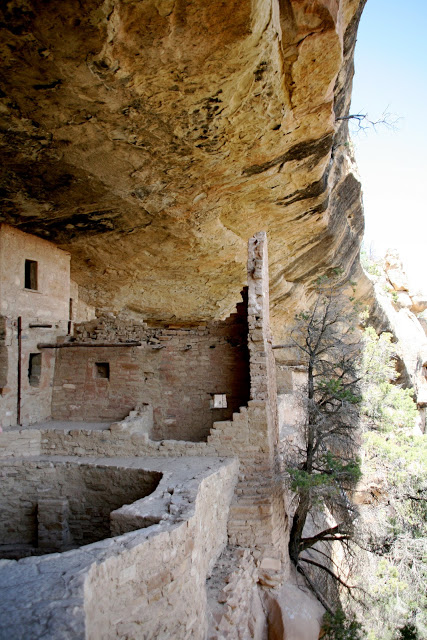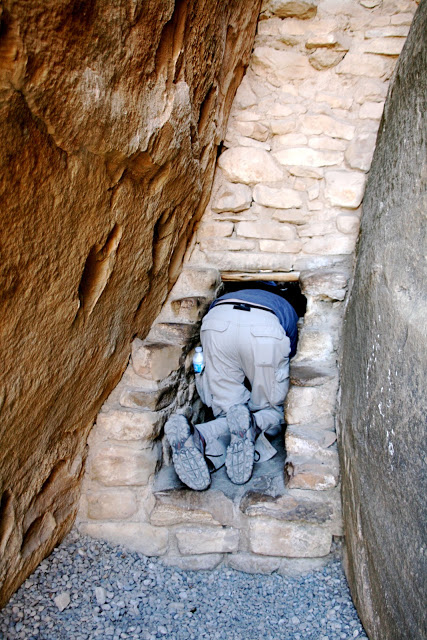 Climbing through the tunnel.