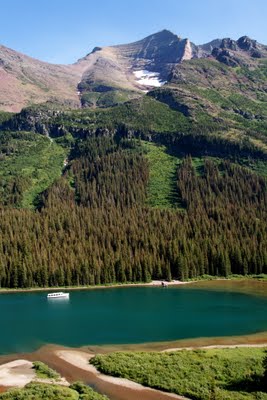 The most spectacular section of Glacier National Park in my opinion is the Many Glacier area. Ironically the only things named Many Glacier is the lodge and the campground. For our last two days in the park we spent our time in Many Glacier. As soon as we arrived we boarded the boat and zipped across Swiftcurrent Lake, hiked up and over the hill and then continued on across Lake Josephine. Once we docked we started our hike up Grinnell Glacier. I was anticipating this hike the entire time we had been here, but it had been closed several days prior to our arrival due to bears.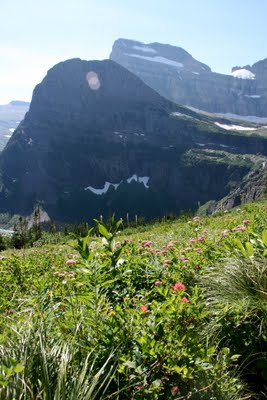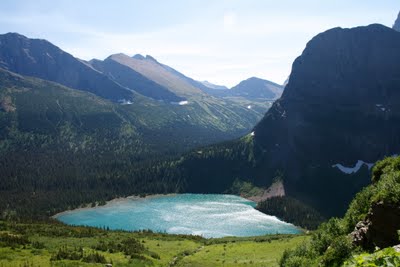 Looking down from the trail onto Grinnell Lake.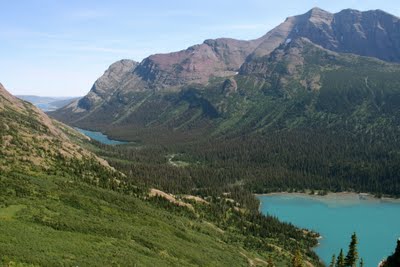 The Chain Lakes which include Lake Sherburne, Lake Joesphine and Grinnell Lake.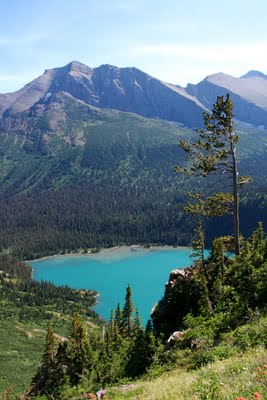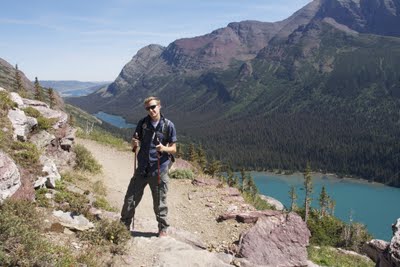 Two thumbs up for this hike, it could quite possibly be the most breathtaking hike I have ever been on.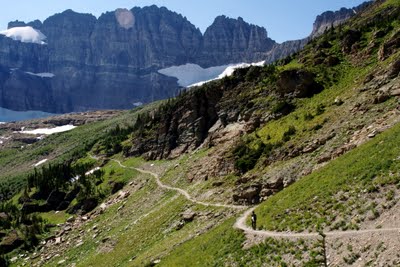 Me walking along the trail in the distance.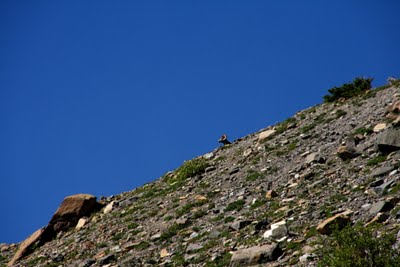 Spotting our first big horn sheep. Needless to say I was ecstatic.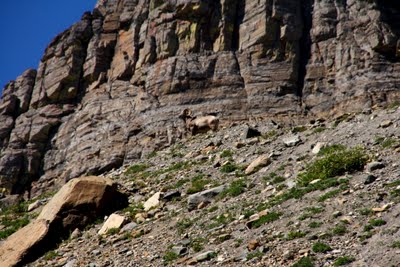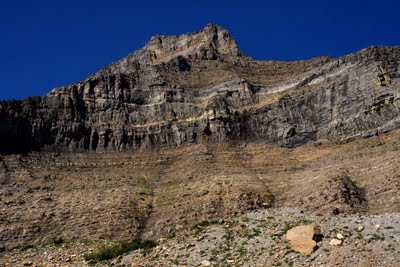 Can you see it? The sheep blend in remarkably well to the cliffside. Did you know these rock formations are some of the oldest rock on the planet. These formations date back to 200 million years ago and used to be the seafloor. It is crazy to think all this used to be covered with water.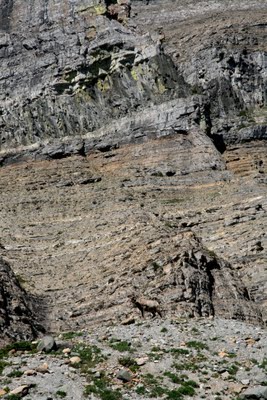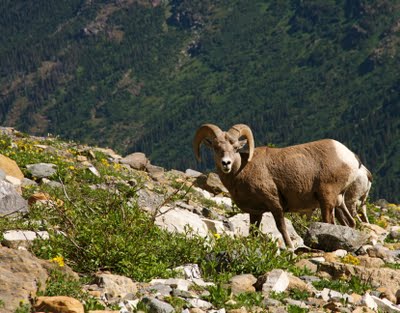 We came across a group of twenty big horn sheep while on the trail.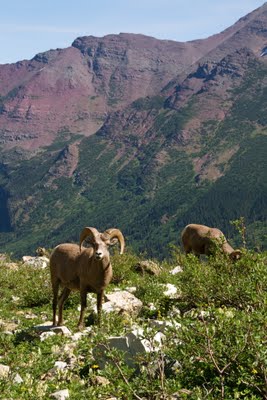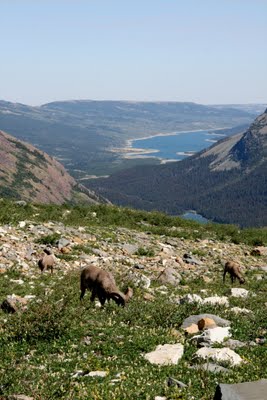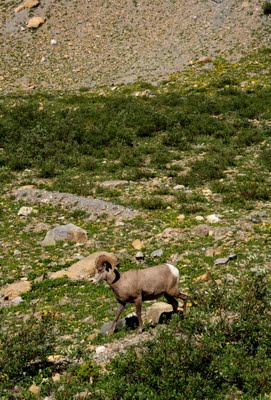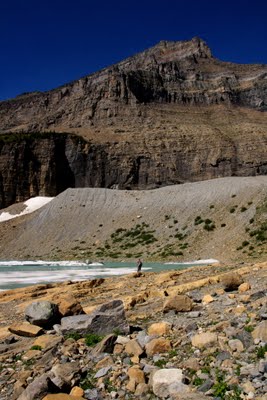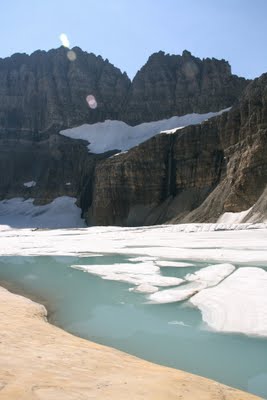 When we arrived at Grinnell Glacier I thought for a second I was in Iceland again. Scientists are predicting in 2020 this glacier will have totally disappeared. I am happy we were able to visit it before that happens.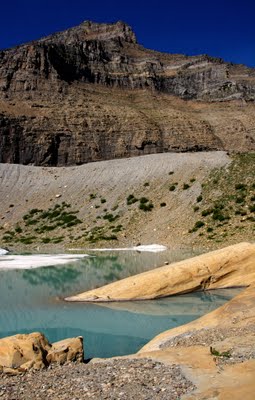 We enjoyed our lunch at the water's edge and put our hands into the coldest water we have ever felt.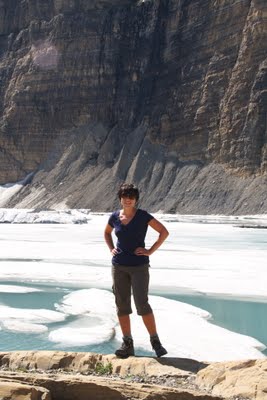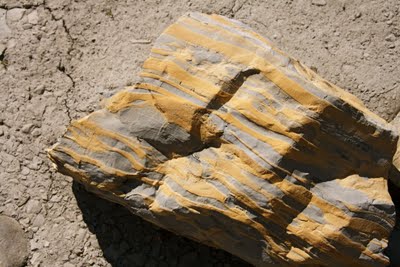 The striations on the rocks were beautiful.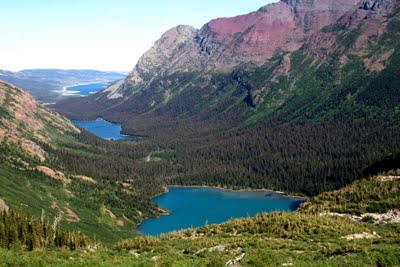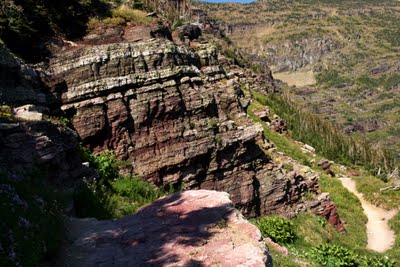 All the different colors on these rocks were beautiful.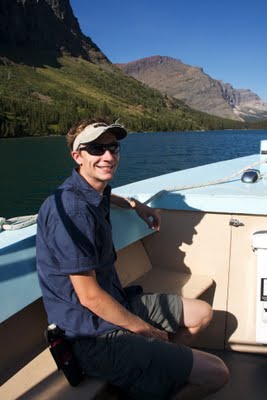 Taking the boat back across Lake Josephine and Swiftcurrent Lake.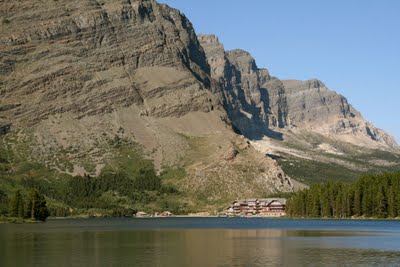 Many Glacier Lodge where we stayed in the distance.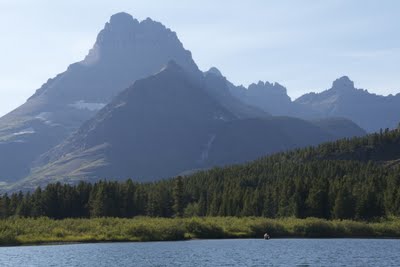 Once we returned from our hike we were able to watch this moose cooling off in the lake.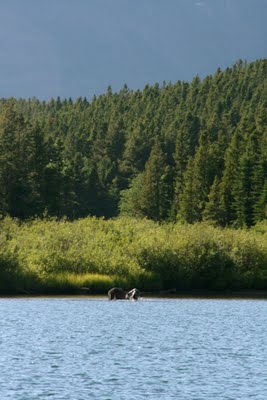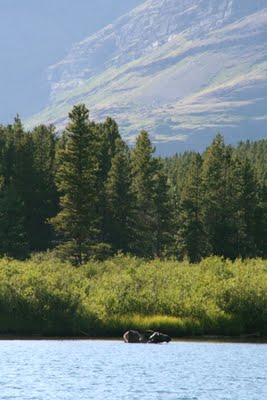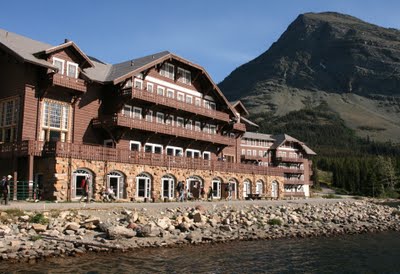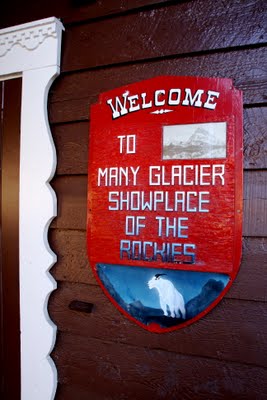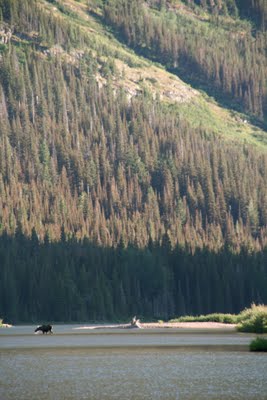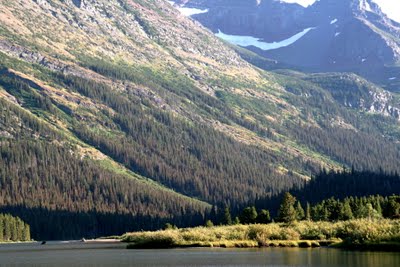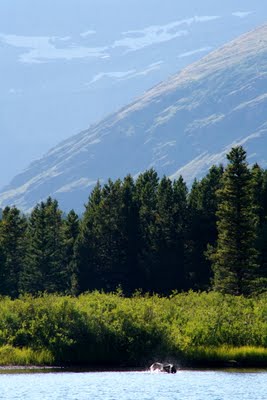 All in all it was an extremely memorable day and our best day by far in the park.